Short description and download linkToday, in this post, for you, dear users of the magic file website, we have prepared a sample script file for creating a desktop notification using JavaScript Notification API ready for download.
Full description of the file
Download sample script file to create desktop notification using JavaScript Notification API
In this sample file you users create a sample script fileDesktop notificationby usingJavaScript Notification APIyou will receive The purpose of this file is to helpDear programmersis to learn ways and techniques to develop web applications. Here, sample source code and snippets showing how to use theJS Notification APIand shows how to apply it to your site or web application.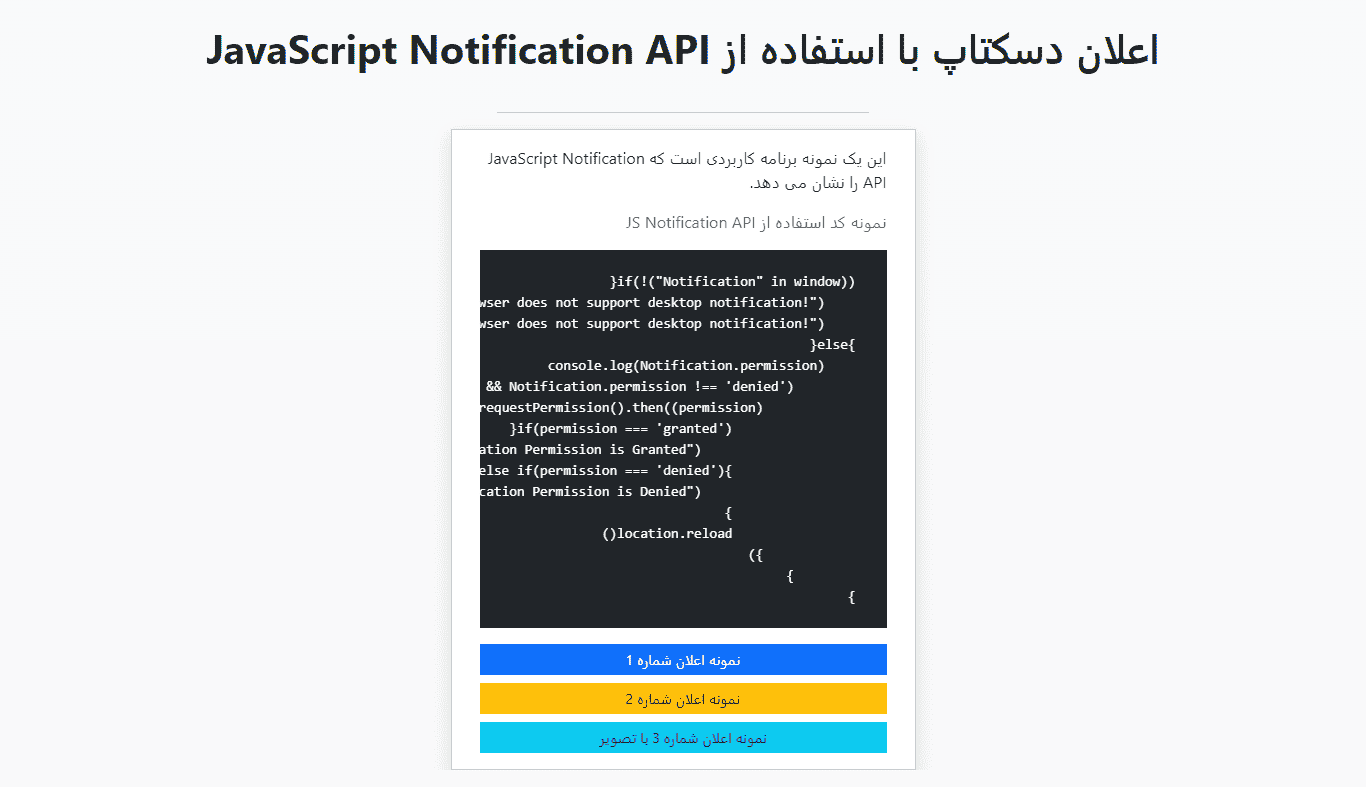 What is a desktop notification?
Desktop NotificationA notification popup on your desktop that notifies end users of your software or application. It contains data or content about the site or software notification, which usually includes the site logo, banner image, title, and description. Desktop notification helps your app or site to alert your end users even if the browser is minimized.
What is the JavaScript Notification API?
Notification APIAn APIJava ScriptTo display notifications to end users. These are visible even after the user has switched tabs or switched to another app, as they are outside the top-level browsing context. The API is intended to work with current notification systems on different platforms.
How to enable Notification in your browser?
JavaScript Notification APIA simple script allows the developer to ask end users to allow the site to use the browser's or system's notification feature to alert or notify them. To request from the end user, you can use the methodNotification.requestPermission()use. Here is a sample fragment to use the methodrequestPermission() atNotification APIis brought
Attention: API NotificationNot supported by some browsers or other platforms. To learn more about this compatibility API.From https://developer.mozilla.org/en-US/docs/Web/API/notification#browser_compatibilityvisit
Dear user, you are offered a download
Click on the link below to download a sample script file for creating a desktop notification using the JavaScript Notification API
Files that you may need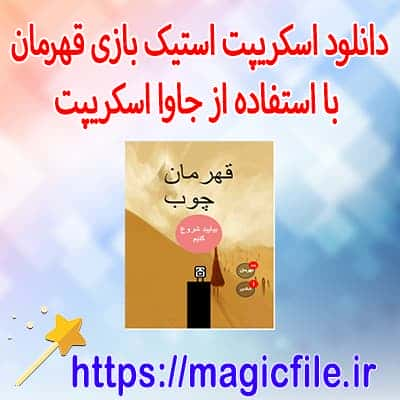 Download Stick Hero game script using javascript
Download
more details
Pharmacy management system script with PHP
Download
more details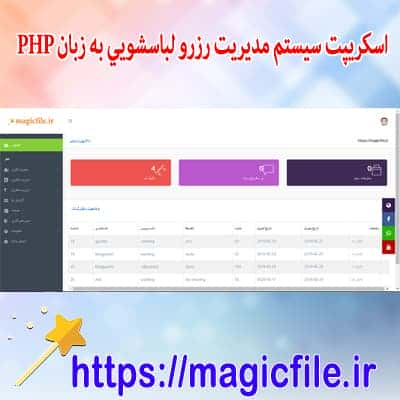 Download the script of laundry reservation management system in PHP language
Download
more details
Download sample HTML mobile template
Download
more details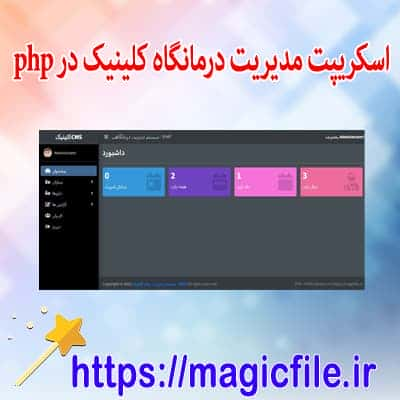 Download the clinic management system script in PHP/PDO source code
Download
more details
Example of a simple two-player chess game using JavaScript
Download
more details