Short description and download link امروز در این پست برای شما کاربران عزی وبسایت فایل سحرآمیز یک پروژهFeedback system in PHP با کد منبع را آماده دانلود قرار داده ایم
Full description of the file
Download feedback system script in PHP with source code (Feedback System In PHP)
Today, in this post, for you dear website users, we have prepared a magic file for a feedback system project in PHP with source code, which you can easily get feedback from your website users.
The feedback system in PHP is a project to provide feedback to the company's services or the performance of any system. This project includes a management side and a user side. Admin can see the feedback of others and evaluate it. The purpose of giving feedback is to improve the situation or performance of the individual/organization.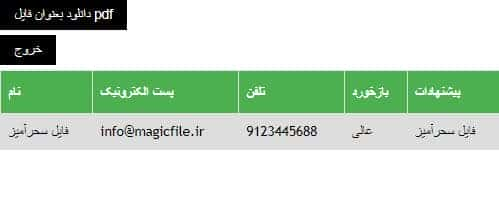 Users are feedback providers. A user can write his feedback with his view and send it. Name, email and phone of users are optional, they can send those things without writing. This project is a very simple project that creates a suitable way for any organization to evaluate its works, services and facilities.
About the system
This feedback system is written in PHP, CSS, JavaScript. Regarding the features of the feedback system, it only includes the management and user sections. The user can post his comment as feedback, while the admin can view the feedback of all users who have posted feedback. The design of this project is very simple so that the user does not find any problem while working on it.
How to implement the project?
To run this project, you must have installed a virtual server, namely XAMPP, on your personal computer (for Windows). This PHP feedback system with source code is free to download, use for educational purposes only!
After starting Apache and MySQL in XAMPP, follow the steps below.
First step: extracting the file
Second step: Copy the main folder of the project
Step 3: Paste in xampp / htdocs /
Step 4: Open a browser and go to the URL "http://localhost/phpmyadmin/".
Step 5: Then click on the database tab
Step 6: Create a database named "Feedback" and then click on the import tab
Step Seven: Click on browse file and select the feedback.sql file which is inside the database folder.
Step 8: Click on go.
After creating the database,
Step 9: Open a browser and go to the URL "http://localhost/feedback/".
Note: For admin panel, go to URL "http://localhost/feedback/admin".
Login details
user name :admin@admin.com
Password :admin
Dear user, you are offered a download
برای دریافت Download feedback system script in PHP with source code (Feedback System In PHP) بر روی لینک زیر کلیک فرمایید
Files that you may need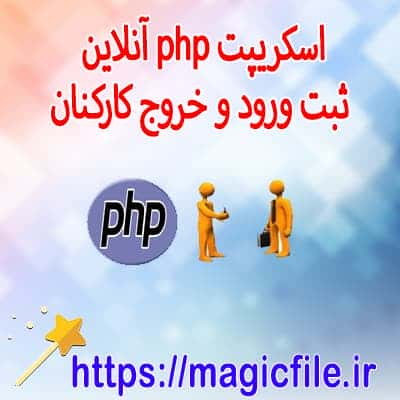 Download the script of the system of registering the entry and exit of employees online with php
Download
more details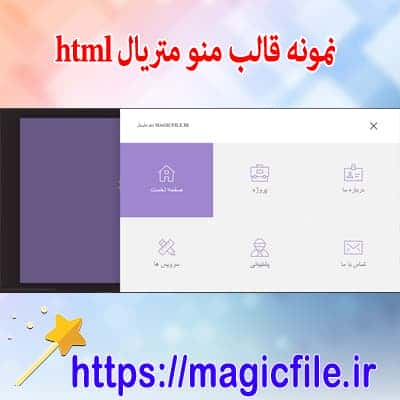 Download a sample of a bold 3D navigation template with html css javascript
Download
more details
Download the Iran System encoding conversion script (IranSystem encoding) to UTF-8 and vice versa with PHP
Download
more details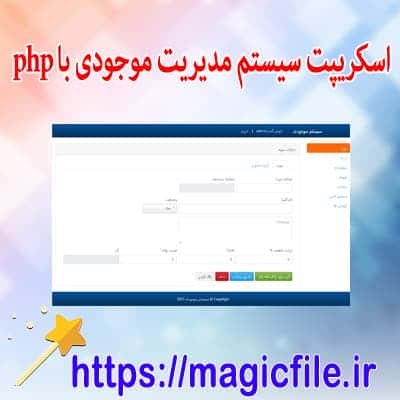 Download inventory management system script in PHP with source code
Download
more details
Sales and inventory system script with credit management using PHP
Download
more details
Download dictionary database script for all languages
Download
more details