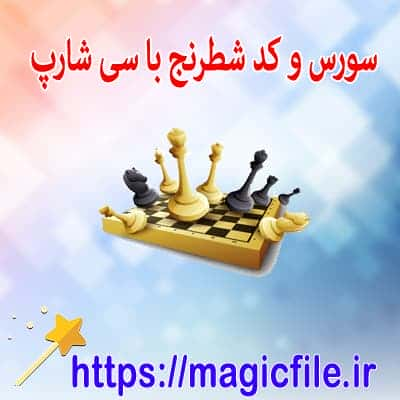 Short description and download linkToday, in this post, we have prepared for you, dear users of the website, the magical file of a test-oriented chess artificial intelligence with C Sharp.
Full description of the file
Test-oriented chess artificial intelligence with C#
Introduction
This is a fully functional yet simple chess program that aims to help you understand how a chess engine works. There are already open source chess engines on the Internet that focus on high performance. This is a standard C# object oriented solution that is easier to understand. The focus has not been on building a fast, high-scoring chess engine. I've created a chess AI that makes nice moves with some code that we hope you'll enjoy reading. A number of more specific goals have been to properly implement Alpha Beta Pruning and Zobrist Hashing using C#.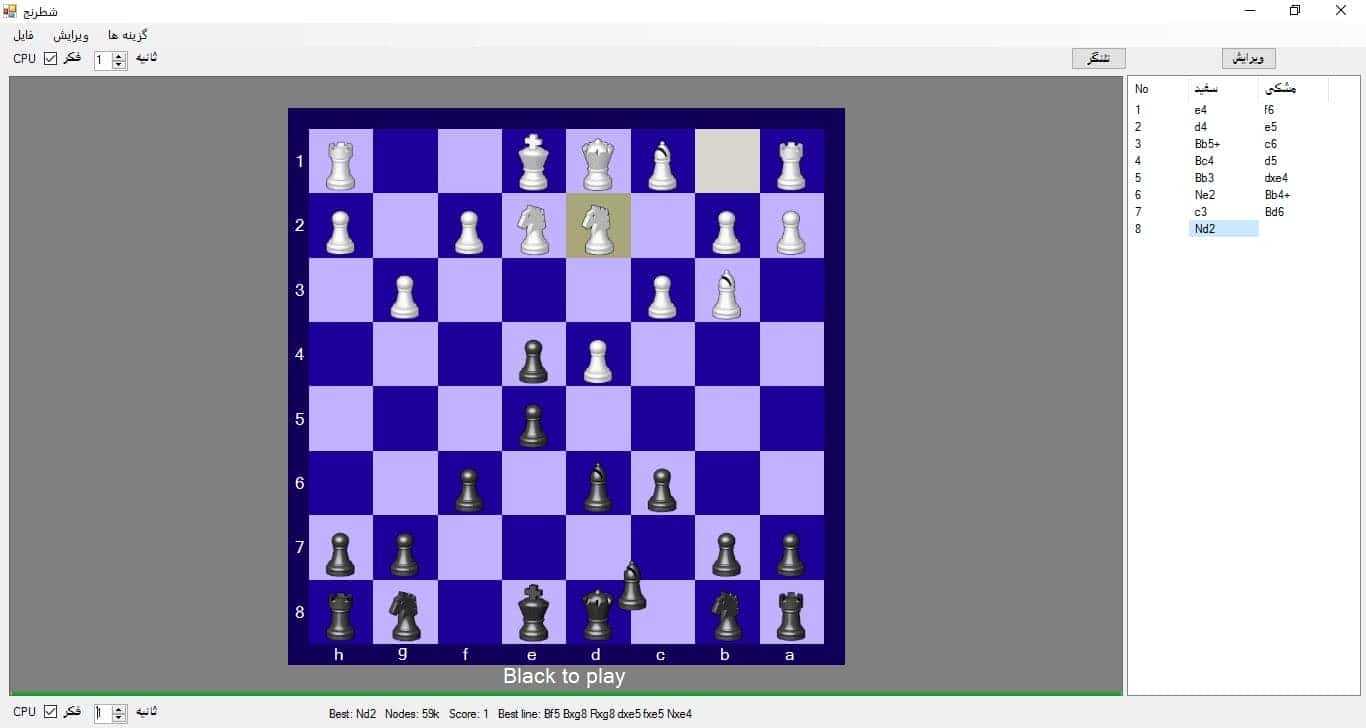 Background
About ten years ago I tried to implement a chess engine and failed. This time, I decided to use the first method of Test Driven Development (TDD). I like TDD and I think using TDD was the main reason the engine worked this time. It is very important that the chess rules are executed 100% correctly. Equally important is that the undo moves lead back exactly to the previous state. I also think that TDD contributes to good code structure and maintainable system design.
code
راه حل شامل دو پروژه اصلی است. موتور ( chess.dll ) و رابط کاربری. Chess.dll همه چیز در مورد بازی، صفحه، قوانین و موتور دارد. همچنین شامل تمامی تست ها می باشد. من در این پیاده سازی دلیلی برای داشتن واحد تست در یک پروژه جداگانه ندیدم. به این ترتیب می توان به راحتی متوجه شد که چه واحد تست هایی متعلق به codeام کلاس هستند.
در حال حاضر 82 تست وجود دارد. اکثر آنها بسیار سریع هستند و پوشش code حدود 100٪ است. تعداد کل خطوط code، شامل تست ها و رابط کاربری، کمتر از 4000 است. موتور و کلاس بازی که بیشتر منطق است، کمتر از 900 خط code است.
There is also a small project called BitChess under construction.
Chess UI یک برنامه Windows Forms است که تنها دارای چند ویژگی مانند بارگذاری، ذخیره و تنظیم زمان برای تفکر کامپیوتر است. همچنین می توانید موقعیت های برد سفارشی را ویرایش و تنظیم کنید و موقعیت های FEN را ذخیره و بارگذاری کنید.
Dear user, you are offered a download
Click on the link below to get test-oriented chess artificial intelligence with C#
Files that you may need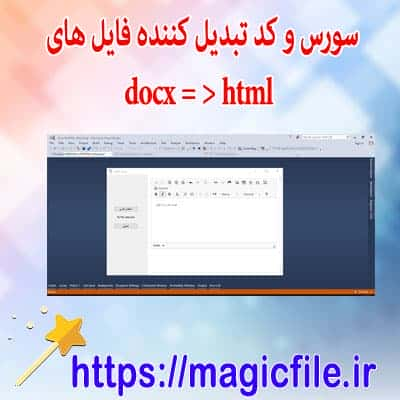 Source and code to convert Word file docx to html with #c C#
Download
more details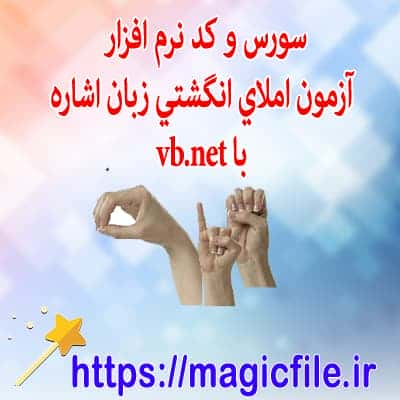 Download the source and code of the sign language fingerprint test software for use in the classroom
Download
more details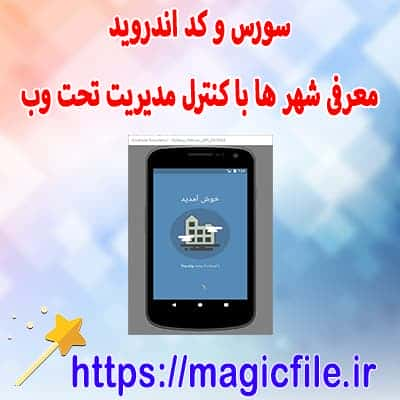 Source and code of Android Studio in the theme of the program for tourists or city guide
Download
more details
Sample source and code of a complete word puzzle game in C#.NET
Download
more details
Software source and code to convert letters to numbers or numbers to letters in Visual Basic .NET
Download
more details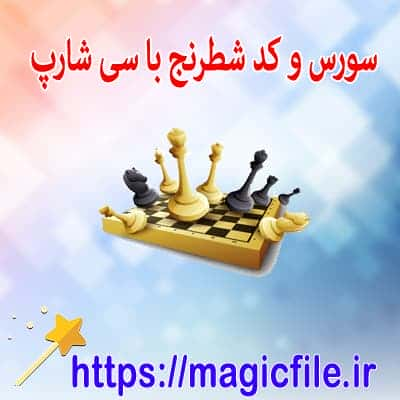 Test-oriented chess artificial intelligence with C#
Download
more details