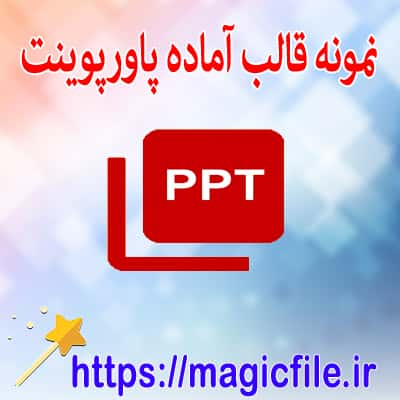 Short description and download link امروز در این پست برای شما کاربران عزیز یک نمونه قالب تم پاورپوینت نوار پیشرفت را آماده دانلود قرار داده ایم.
Full description of the file
دانلود نمونه قالب تم پاورپوینت نوار پیشرفت
امروز در این پست برای شما کاربران عزیز یک نمونه قالب تم پاورپوینت نوار پیشرفت را آماده دانلود قرار داده ایم.
Progress bars are visual tracking tools that show the current progress of an operation. They are great for letting people know they are getting close to a goal. You can use progress bars for team management, project planning, or task monitoring. In this template, you can find 3D PowerPoint progress bars, vertical and horizontal PowerPoint progress bars, progress pie charts, and more in your next presentation.
نمونه تصاویر در زمان اجر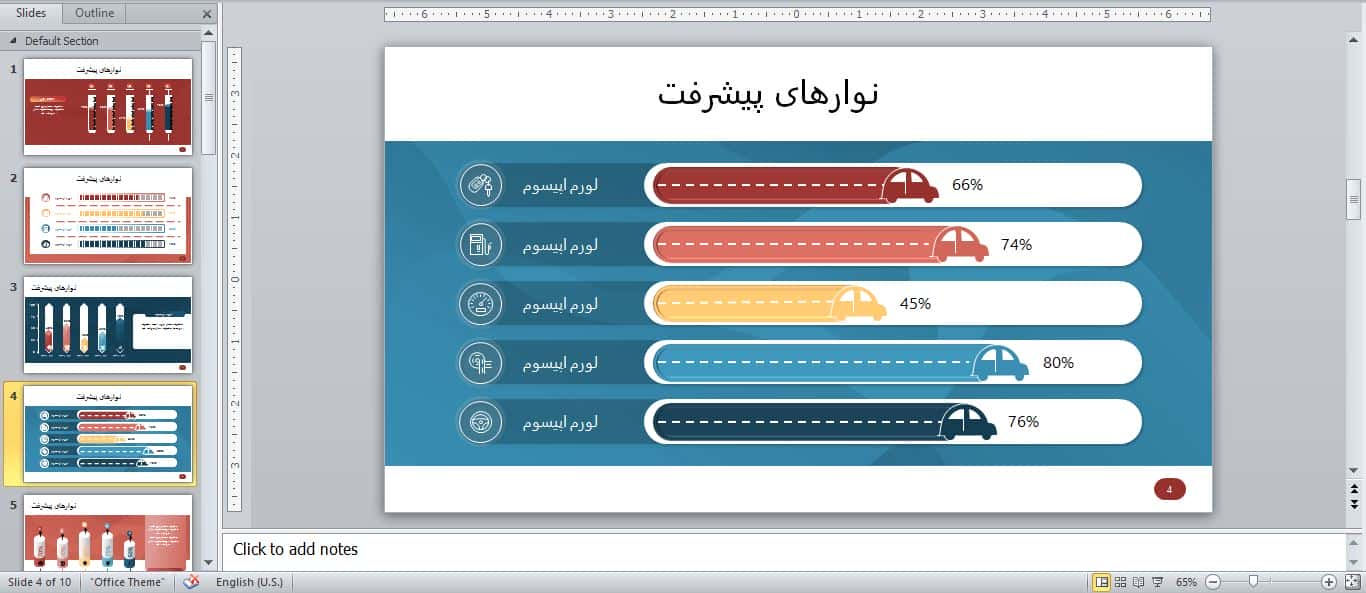 نوارهای پیشرفت پاورپوینت سه بعدی
ارائه های جذاب نیاز به عناصر بصری مدرن دارند. و این الگو با نوارهای پیشرفت پاورپوینت سه بعدی ارائه می شود تا عامل شگفت انگیزی را به عرشه شما اضافه کند. از نوارهای پیشرفت سه بعدی افقی ما برای ارتباط بصری نحوه انجام یک عملیات یا کار تجاری تحت مدیریت شما استفاده کنید.
نوارهای پیشرفت پاورپوینت با نقاط عطف
A great way to show the progress of an operation is to break it down into steps and set milestones. It shows the challenges a team overcomes and encourages progress. This presentation slide features four PowerPoint progress bars with milestones for leading major projects.
نمودارهای دایره پیشرفت
به غیر از نوارهای پیشرفت افقی و عمودی، می توانید از نوع دیگری از نمودار استفاده کنید: نمودارهای دایره پیشرفت. دایره ها روشی مدرن و زیبا برای انتقال پایان کار هستند و اکنون شما با نمودارهای دایره ای پیشرفت پاورپوینت ما این شکل را در ارائه های خود قرار می دهید.
نوارهای رنگارنگ پیشرفت در پاورپوینت

ده اسلاید با نوارهای پیشرفت پر جنب و جوش و خلاقانه برای ارائه حرفه ای

نوارهای پیشرفت مدرن

این قالب پاورپوینت دارای نوارهای پیشرفت در فرمت های عمودی، افقی و دایره ای است.

قالب های نوار پیشرفت سفارشی شده

این الگوهای نوار پیشرفت 100٪ قابل ویرایش هستند. می‌توانید رنگ‌های برند، آرم، اطلاعات داده‌های خود را اضافه کنید و آن‌ها را به دلخواه سفارشی کنید
Learn more about ready-made PowerPoint templates
I will provide you with a ready-made template in the PowerPoint theme. This template includes beautiful and adjustable designs that you can change according to your needs and using PowerPoint tools. The PowerPoint theme template is a basic template that is used to create professional and attractive presentations in PowerPoint software. This template includes layouts, fonts, colors and images that are combined together to create an attractive and professional presentation. Please note that in order to use this template, you must first collect your information and then use this template. Ready, design your slides.
Dear users, it is recommended to download.
برای دریافت دانلود نمونه قالب تم پاورپوینت نوار پیشرفت بر روی لینک زیر کلیک فرمایید
Files that you may need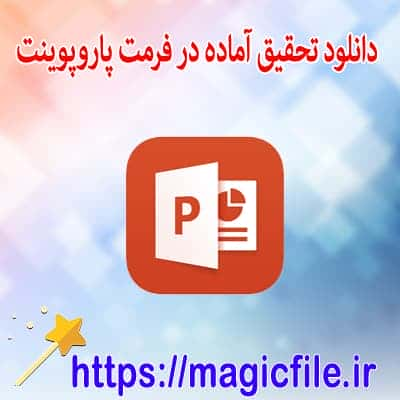 Prepared research on fodder grain cultivation with PowerPoint file
Download
more details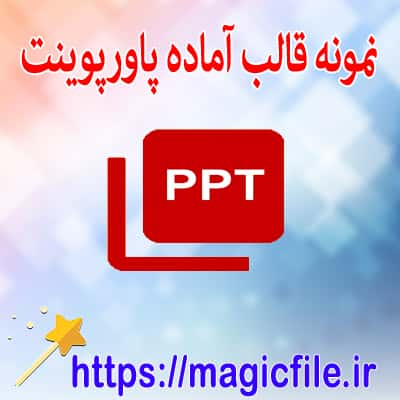 Download the ready sample template for the luxury hotel PowerPoint theme
Download
more details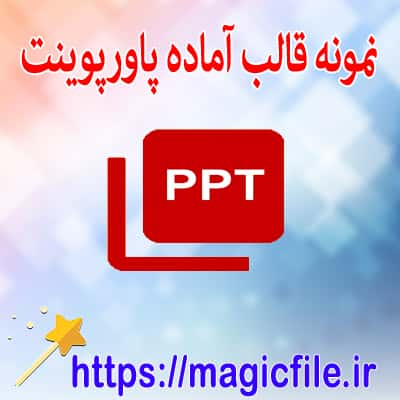 Download an educational PowerPoint theme template
Download
more details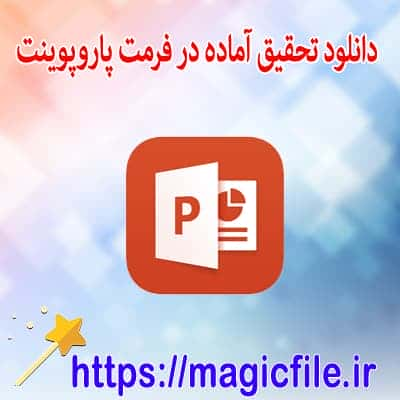 Ready research on osteoporosis in PowerPoint file
Download
more details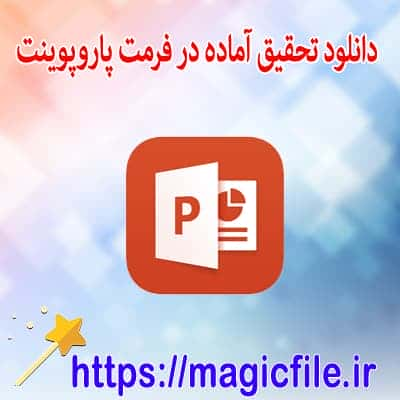 Ready research about cancer in PowerPoint file format
Download
more details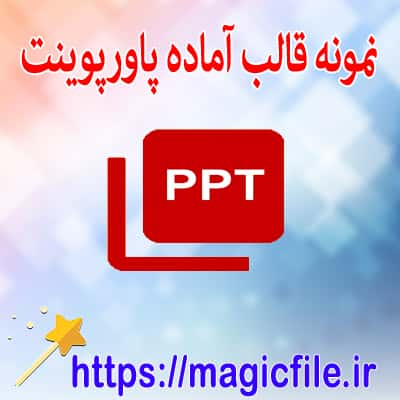 Download a sample PowerPoint theme template with colorful shapes and lines
Download
more details