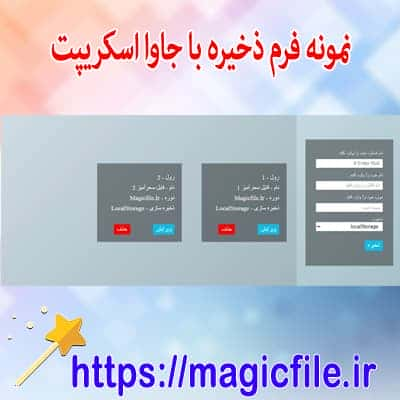 Short description and download linkToday, in this post, for you, dear users of the magic file website, we have prepared a sample of a multiple storage form file in Java Script ready for download.
Full description of the file
Multiple storage form example in javascript
Introduction
thisیک برنامه وب ساده با عنوان ذخیره سازی چندگانه است. thisبرنامه با استفاده از HTML , CSSAndJava Scriptit is developed. The main purpose of this simple application development is to help IT/CS students or new self-taught programmers to know how to store, retrieve and manage data in the browser usinglocalStorage , SessionStorageAndکوکی‌ها , کمک کند. برنامه شامل عملیات CRUD (ایجاد, خواندن, به روز رسانیAndحذف) است.
نمونه از تصویردر زمان اجرا
LocalStorage چیست؟
LocalStorage یک ذخیره‌سازی وب است که به نام DOM Storageis also known and used to store client-side data. This is the window feature that allows you to save data. It does not expire. Store key-value data in your web browser.
SessionStorage چیست؟
LocalStorage یک فضای ذخیره سازی وب است که شبیه به localStorage است. تفاوت بین localStorageAndsessionStorage در thisاست که localStorage منقضی نمی شود در حالی که sessionStorageIt expires and the page is cleared at the end of the session. This storage is also an alternative to web cookies.
کوکی های وب/HTTP چیست؟
کوکی‌های HTTP/کوکی‌های وبIt is also one of the web storage used to store small blocks of data. Cookies are usually used to store login details and the number of site visitors. It can also be used to save data for later use.
thisفرم ذخیره‌سازی چندگانه It stores data in several types of storage as mentioned above. It allows users to save basic student information in the browser. The program displays all the data in the right panel or side of the screen. Users are allowed to update student profiles as well as delete them.
Possibilities
Student profile form
دانش آموز جدید اضافه do
Lisplay all student details
Edit student information
Delete student profile
How to set up
Zip file ارائه شدهparticle for direct objectDownload do. (دکمه Download در زیر thisمقاله قرار دارد)
وب سرور محلی مانند XAMPP/WAMPparticle for direct objectDownloadAndنصب do
If using XAMPP/WAMPمی do, XAMPP/WAMP control panel باز doو Apache serverparticle for direct objectستاره دار do.
Compress the source codeExtractiondo .
Source code folderparticle for direct objectcopy do. اگر از XAMPP استفاده می do, پوشهparticle for direct objectدر پوشه htdocs Install XAMPP. If you use WAMPPdo,It's in the directoryPut www.
Run the desired address. that's meanhttp://localhost/js_sdf Orhttp://127.0.0.1/js_sdf
Dear user, you are offered a download
Click on the link below to get a sample of the multiple storage form in JavaScript
Files that you may need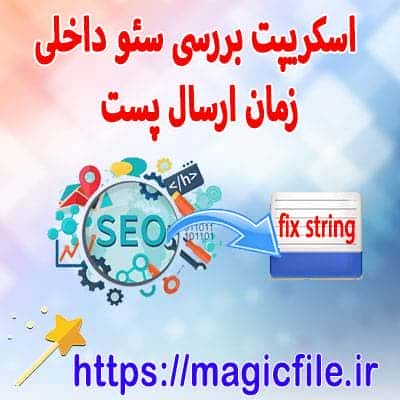 Download script showing internal SEO details at the time of posting
Download
more details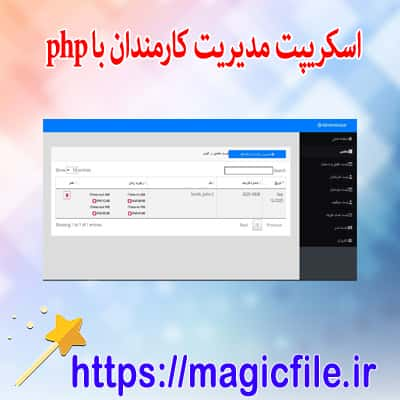 Employee management script using payroll management system
Download
more details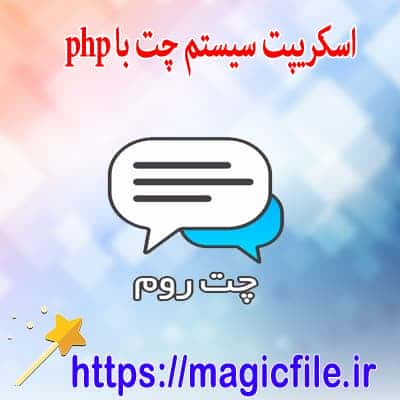 Download chat system scripts using PHP
Download
more details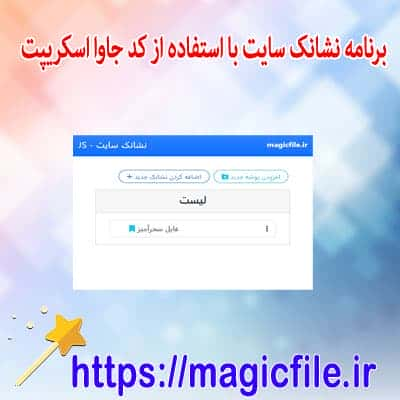 Download the script sample of the site bookmark program using JavaScript code
Download
more details
Package and relocation management system script in PHP OOP source code
Download
more details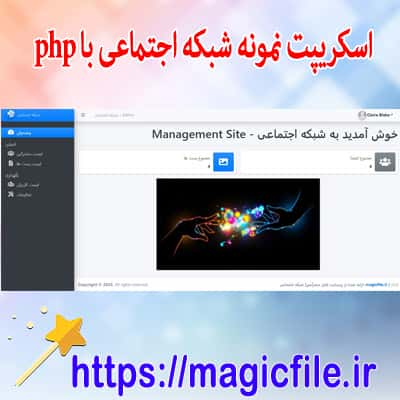 Download the social network site script sample with PHP-OOP source code
Download
more details