Short description and download linkToday, in this post, for you, dear users of the MagicFile website, we have prepared a sample OCR source code in C # as an API ready for download.
Full description of the file
Download sample OCR source code in C # as API
Today, in this post, for you, dear users of the MagicFile website, we have prepared an example of an OCR source code in C # as an API that you can download as an image file or PDF e-book into a TXT text file.
Optical character reader [1], known as OCR است, is the automatic recognition of texts in document images and their conversion into computer-searchable and editable texts. The document image is often produced by a scanner or digital camera. These images contain a number of pixels with different colors, each color is created by combining the three main colors green, blue and red. From a human point of view, a document may have a lot of information value, but from a computer point of view, the image of a document is not different from the image of a landscape, because they are both a set of pixels. In order to be able to use the written information of the image of the document, we must somehow recognize the writings in the document. This is done by optical character reader software.
Optical character reader was initially used only for recognizing numbers and printed letters. The typewriter system, like a typist, reads the text of a document and converts it to a format suitable for storage on a computer. Scanners usually provide the images needed to recognize a character. The character reader system recognizes the objects in the document image, which are numbers, letters, symbols, and words, and stores the corresponding string in the appropriate format. An image file is large and text is not searchable. However, the output file of the character reader system is very small and searchable.
Character reader systems, like many other intelligent systems, are very complex. Image processing and pattern recognition are the two main topics in these systems. The complexity of these systems varies for different languages. For example, writing Latin light letters is easier because Latin letters are spelled differently than languages ​​like Persian and Arabic, where the letters of a word stick together. This issue, in addition to the small population of Persian language users, has caused Persian language reader systems to have many weaknesses. Of course, in recent years, commendable efforts have been made by some companies active in the field of image processing, some of which have led to acceptable products.
Software images at runtime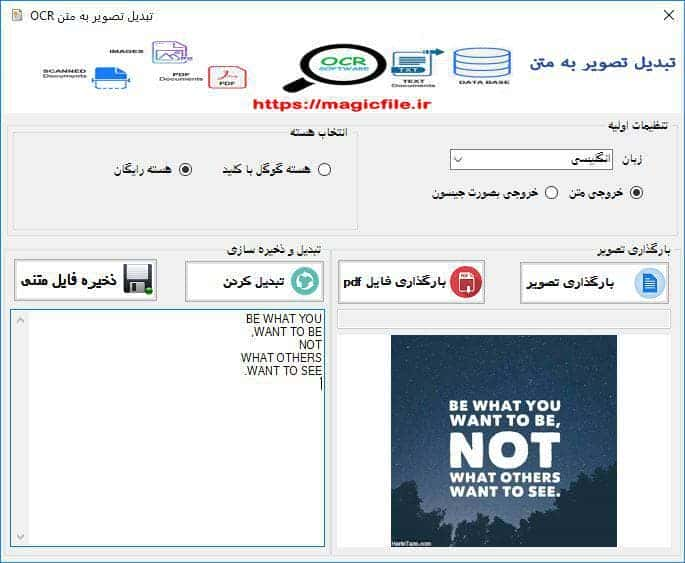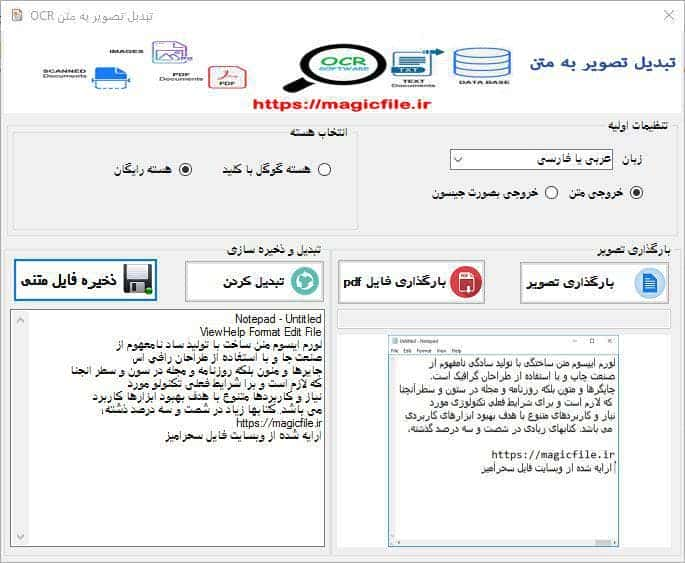 The features of this software are as follows
1. Programmed as APC OCR
2. Ability to convert images and PDF file to TXT text file
3. Select several languages ​​including Persian to convert
4. Convert converted text
5. Has two cores to convert
6. Dual output in text and Jason
7. و ....
Dear user, you are offered a download
Click on the link below to download the sample OCR source code in C # API
Files that you may need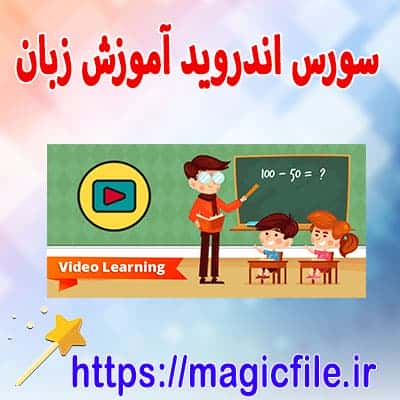 Download the source code of the Android application in the subject of teaching English to children
Download
more details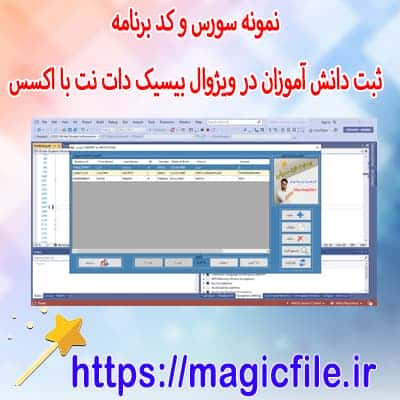 Sample source file and student registration program code in Visual Basic .NET with Access database
Download
more details
Download the source code of the cookbook program with Basic Four Android b4a
Download
more details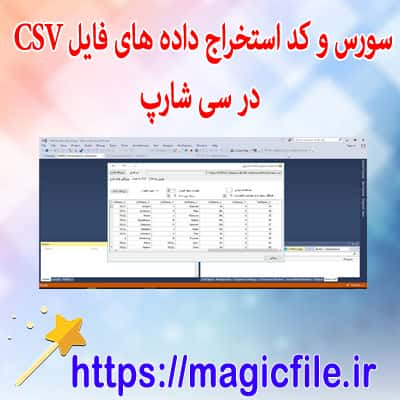 Download sample source and data extraction code of CSV file in C#
Download
more details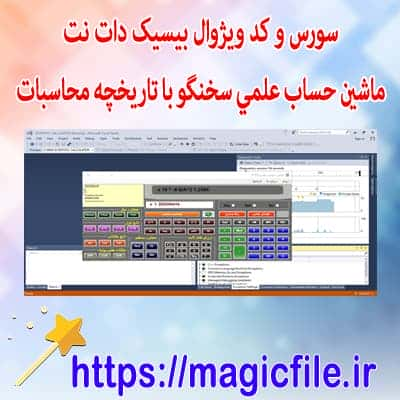 Source and code of Visual Basic .Net engineering calculator
Download
more details
Source and code of the text editor project with Visual Basic .NB VB.NET
Download
more details