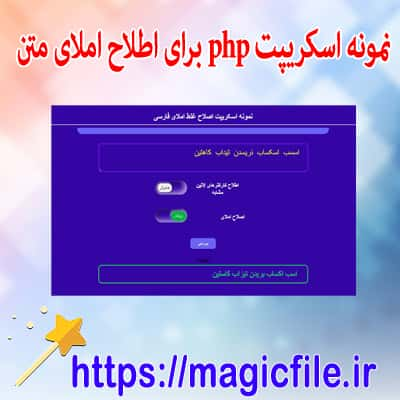 Short description and download link امروز در این پست برای شما کاربران عزیز وبسایت فایل سحرآمیز یک نمونه سورس و کد اصلاح املای فارسی در php را آماده دانلود قرار داده ایم.
Full description of the file
Download sample source and code to correct Farsi spelling in php
امروز در این پست برای شما کاربران عزیز وبسایت فایل سحرآمیز یک نمونه سورس و کد اصلاح املای فارسی در php را آماده دانلود قرار داده ایم.
این نمونه سورس دارای کتابخانه برای اصلاح املای فارسی می باشد که بصورت ساده و روان طراحی شده است.
نمونه تصاویر در زمان اجرای فایل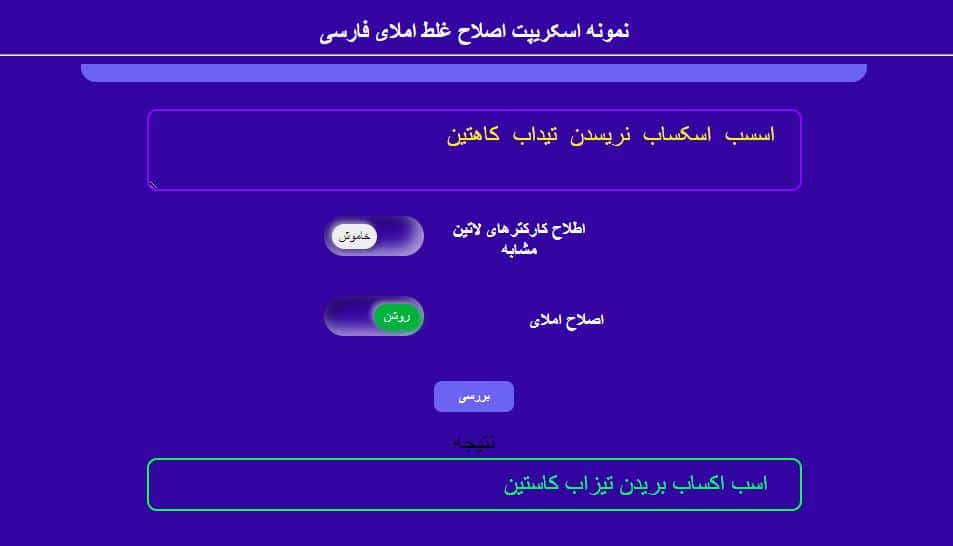 Dear user, you are offered a download.
برای دریافت Download sample source and code to correct Farsi spelling in php بر روی لینک زیر کلیک فرمایید
Files that you may need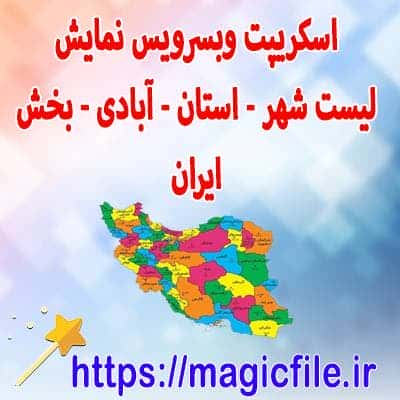 Download script to create a web show service showing the list (province - city - ward - village) of Iranian cities
Download
more details
Download inventory management system script in PHP / OOP source code
Download
more details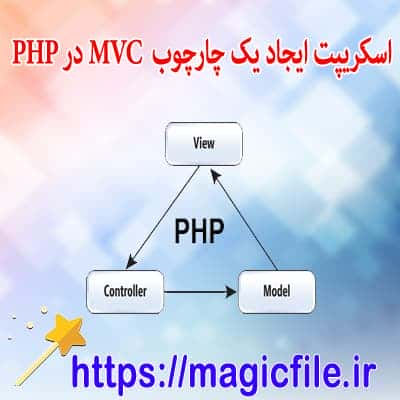 Sample script to create a simple MVC framework in PHP
Download
more details
Sample script of modern ticket reservation system using PHP and Semantic UI
Download
more details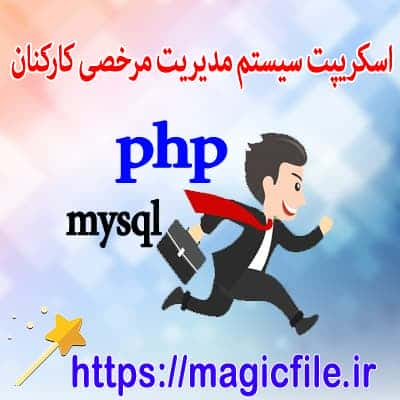 Employee leave management system script in PHP and MySQL
Download
more details
Download feedback system script in PHP with source code (Feedback System In PHP)
Download
more details