Short description and download linkToday, in this post, for you, dear users of the website, we have prepared a sample source and code of the storage tool with VB.NET ready for download.
Full description of the file
Download sample source and code of warehousing tool with VB.NET
امروز در این پست برای شما کاربران عزیز وبسایت فایل سحرآمیز یک نمونه سورس و کد ابزار انبارداری با VB.NET را آماده دانلود قرار داده ایم.
This system is developed using VB.NET. It is a real-time database capable of managing warehouse inventory. From this system, user can easily add items, publish and print transaction receipt. In addition to all this, the user can also search and update the value of an item. This system includes a login system that provides security for users. This project is easy to implement and can be understood by users.
Sample image at runtime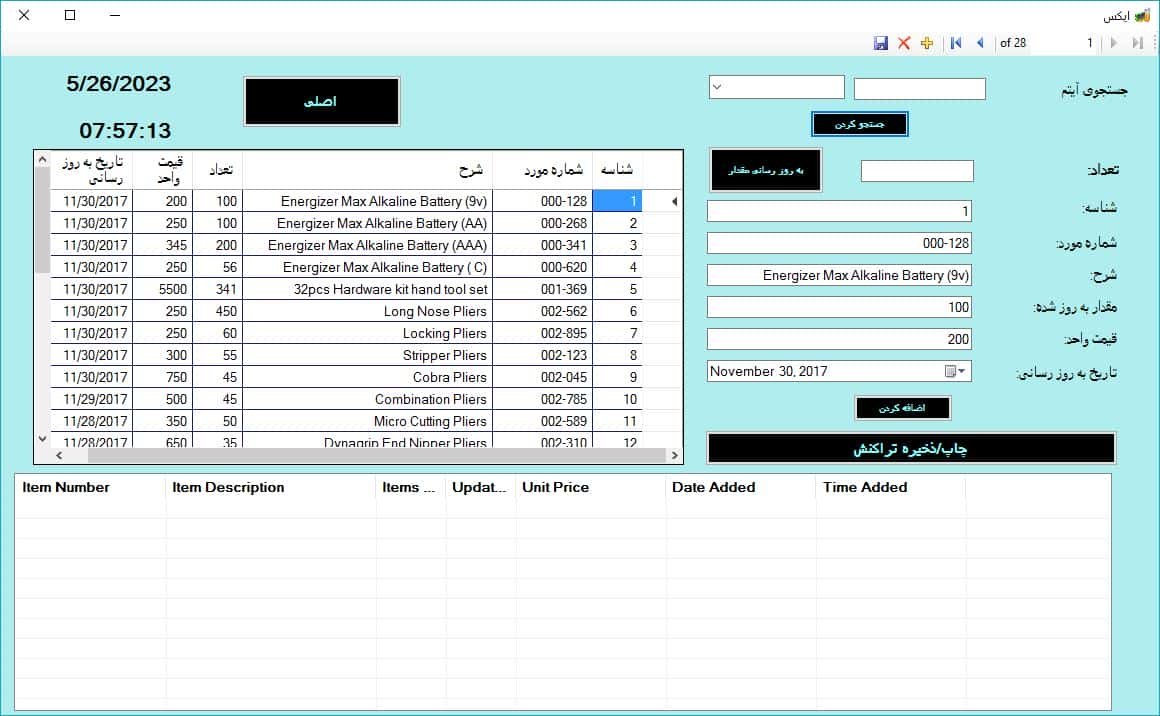 Possibilities:
Login system
افزودن و انتشار اقلام انبار
معاملات را چاپ کنید
برای شما کاربران عزیز پیشنهاد دانلود داده می شود.
برای دریافت Download sample source and code of warehousing tool with VB.NET بر روی لینک زیر کلیک فرمایید
Files that you may need
Source and sample code of the file editor in the C # programming environment
Download
more details
Sample source and code of WiFi management program in Visual Basic .Net (Wi-Fi Manager vb.net)
Download
more details
Download sample source and code example of TCPIP Server and Client in C#
Download
more details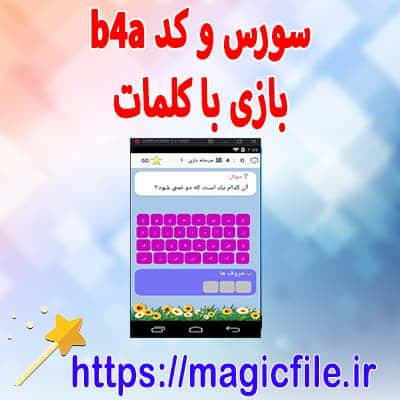 Sample source and game code with words with Basic Four Android programming environment
Download
more details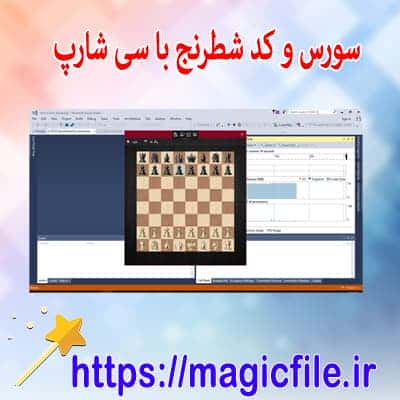 Source and code of chess game in C# WPF
Download
more details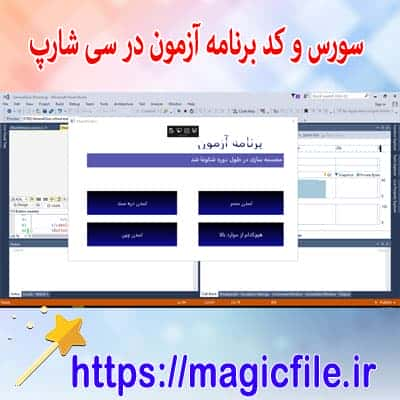 Download the source and code of the test program in C # Quiz Application
Download
more details