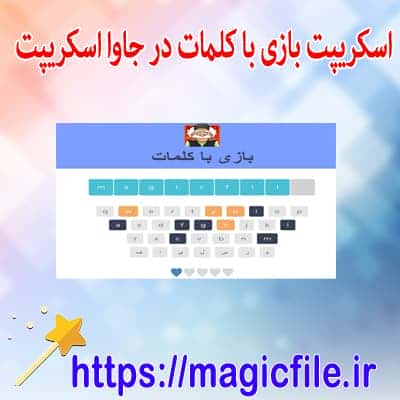 Short description and download linkToday, in this post, we have prepared for you, dear users of the website, a magic file of a word game with JavaScript ready for download.
Full description of the file
Download examples of word games with JavaScript
Word Game with JavaScript example developed using HTML5, CSS and JavaScript. This game is about guessing letters (AZ) to form phrases. You can add your own expressions or start the game directly. If the player guesses the correct letter that is in the phrase, the letter will appear in its correct positions. The user has 5 turns to guess the correct word, if he cannot complete the word, the game is over.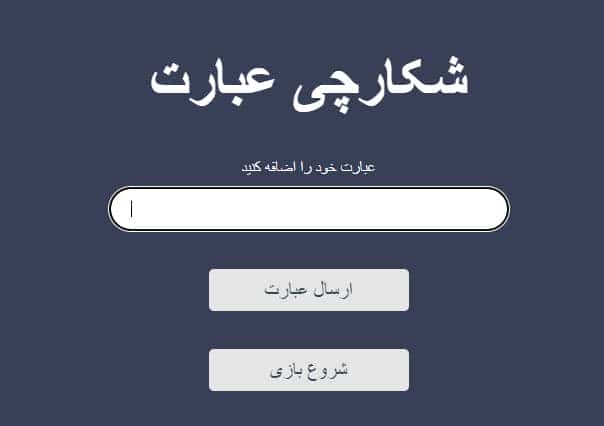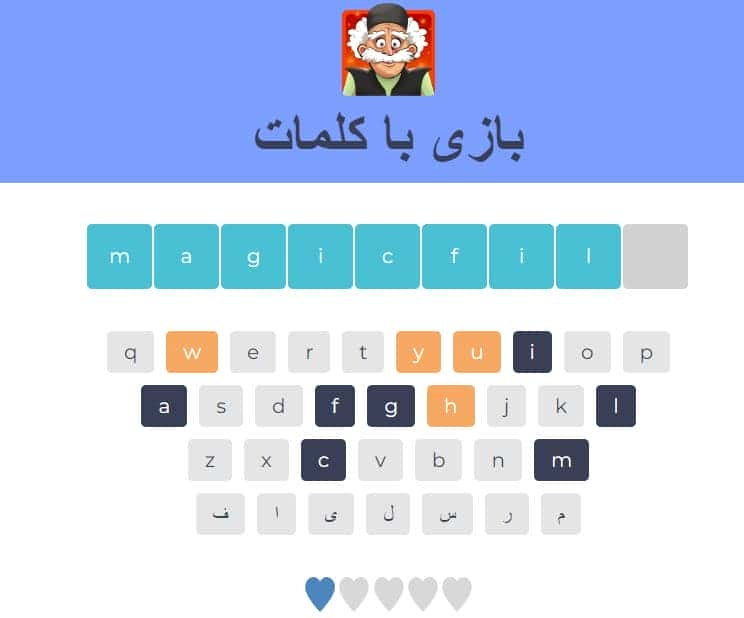 game making
This is a simple guessing game project in HTML, CSS and JavaScript. According to the features of this game, there is the use of JavaScript and OOP (Object Oriented Programming) to select a random and secret phrase that the player tries to guess by clicking on the letters on the keyboard on the screen.
قوانین بازی
The player's goal is to guess all the letters in a random phrase. At first, the player only sees the number of letters and words in the phrase with empty boxes on the screen.
The player clicks on the keyboard on the screen to guess the letters of the phrase.
The letter on the on-screen keyboard is disabled and the player cannot select that letter again.
If the letter occurs at least once in the phrase, the letter and its position in the phrase are highlighted on the screen. All letter instances are visible (so if there are 3 A's, all A's appear in the phrase at once).
If you can guess the correct phrase, the background will change to green. But if the player fails to guess the correct word, the background changes to red.
Also, this game includes javascript to make the game function.
How to implement the project?
To run this game, you do not need to have any kind of local server, but you do not need a browser. We recommend you to use modern browsers such as Google Chrome and Mozilla Firefox. To play the game, first open the game in your browser by clicking on the index.html file.
Dear user, you are offered a download
Click on the link below to download a sample word game with JavaScript
Files that you may need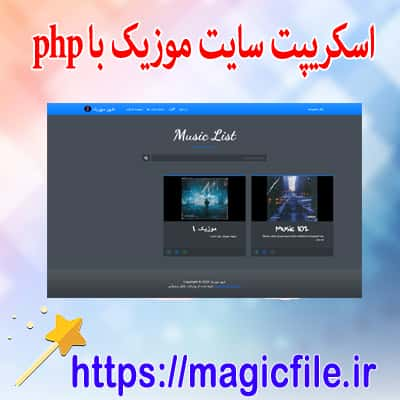 Sample music gallery site script using PHP source code and MySQL database
Download
more details
Road Rush game in javascript source code
Download
more details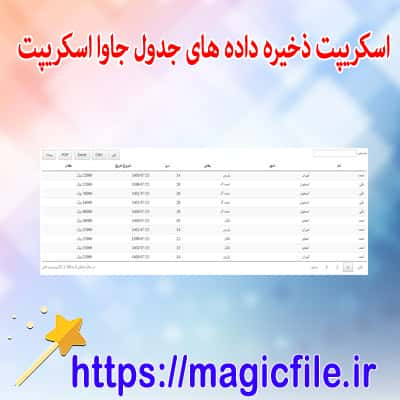 Download script to convert Persian table to pdf file in JavaScript
Download
more details
Source code of Jenan keys script in php format with sqlite database
Download
more details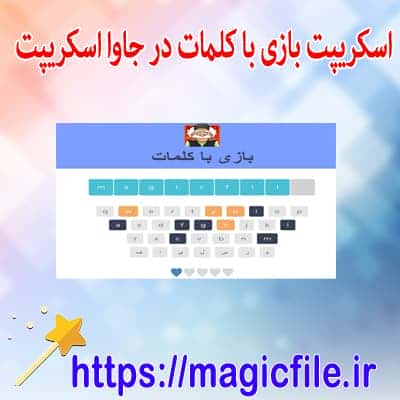 Download examples of word games with JavaScript
Download
more details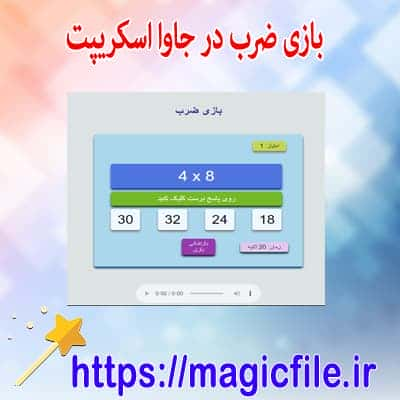 Multiplication game in javascript with source code
Download
more details