Short description and download linkToday, in this post, we have prepared for you, dear users of the Saharamaz website, a sample script of a modern ticket reservation system using PHP and Semantic UI.
Full description of the file
Download sample script of modern ticket reservation system using PHP and Semantic UI
This project is called modern ticket reservation system. This project is developed using PHP language. This project is a simple booking / booking system that uses the Semantic UI for the Front-end and MySQL database. The system automatically generates the booking reference number and displays the booking form step by step. This system has 2 user interface sides, which is the management panel and the user side. The admin panel lists all reservations or reservations and the admin user can reject the reservation. This online ticket booking system produces a printable ticket.
You can easily download and modify the source code the way you want. You may find something useful in this project and learn something for your projects. This project has been developed using PHP, MySQL database, HTML, CSS, JavaScript (jQuery and Ajax) and Semantic UI for design.
Sample images of script execution time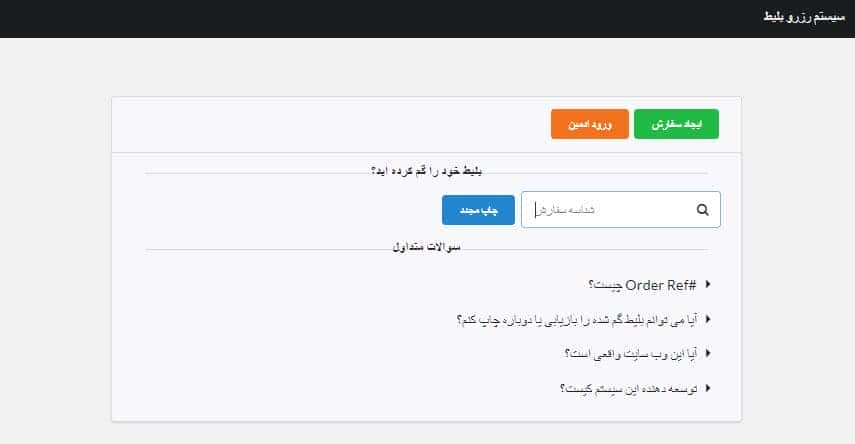 Possibilities
Management panel
List of all reservations / reservations
Refuse booking
User side
Automatic generation of reference number
Ticket reprint
Book a ticket
Production of printable tickets
How it works
First, the user / customer must wait for the reference number to be generated.
The user clicks the "Done! Continue" button to book a ticket.
The user must fill in their "Travel and Reservation Information".
Next, he must fill out the "Contact Information" form.
The user will choose his payment method for the "Payment and Verification" step.
The user then reviews and confirms what he or she has provided.
Finally, print the ticket produced.
How to implement the requirements and install / set up
Download and install any local web server such as XAMPP / WAMP.
Download the source code zip file provided. (Download button is below)
Open your XAMPP / WAMP control panel and launch "Apache" and "MySQL".
Extract the downloaded source code file.
If you are using XAMPP, copy the extracted source code folder and place it in the XAMPP "htdocs" directory. And if you use WAMP, put it in the "www" directory.
Browse PHPMyAdmin in a browser. I mean http: // localhost / phpmyadmin
Create a new database called "booking_db".
Import the provided SQL file. This file is known as "booking_db.sql" which is located inside the "dbengine" folder.
Browse the modern ticketing system in a browser. I mean http: // localhost / Ticket_Reservation_system
Admin access
Username: admin
Password: password
Dear user, you are offered a download
To get the modern ticket reservation system script sample using PHP and Semantic UI, click on the link below
Files that you may need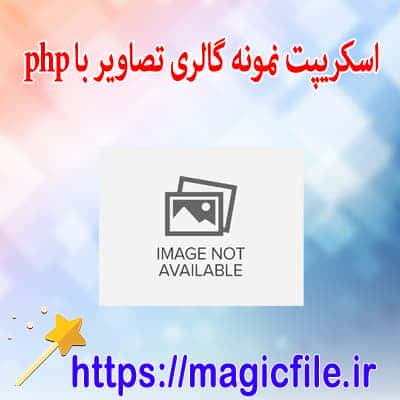 Download simple image gallery web script using PHP code
Download
more details
Download Simple Notes Script app in JavaScript
Download
more details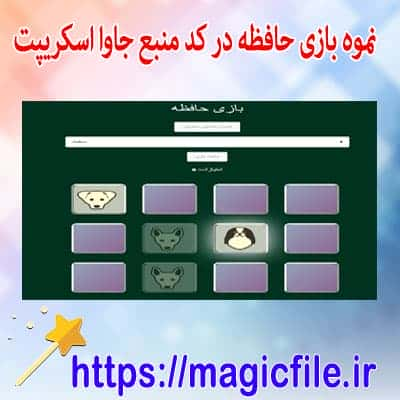 Download sample memory game in javascript source code
Download
more details
Download ninja jump game script as html5
Download
more details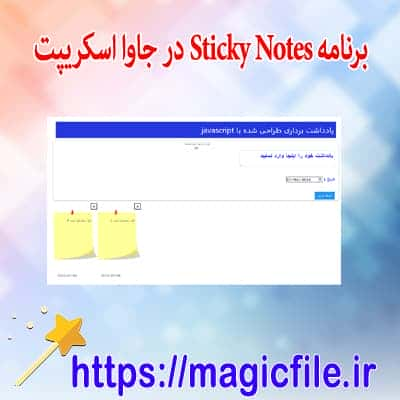 Download the Sticky Notes script in JavaScript with the source code
Download
more details
Download the faculty planning system script using PHP / MySQLi
Download
more details