Short description and download linkToday, in this post, we have prepared for you, dear users of the website, a magic file, a sample of a duality psychology test script online, ready to download.
Full description of the file
Download the sample script of duality psychology test online
The dichotomy test offers interesting tests that show how inclined you are to certain philosophical, psychological, or political views. Each test tries to discover your favorite beliefs and tries to place you along several dichotomous axes.
Sample image at runtime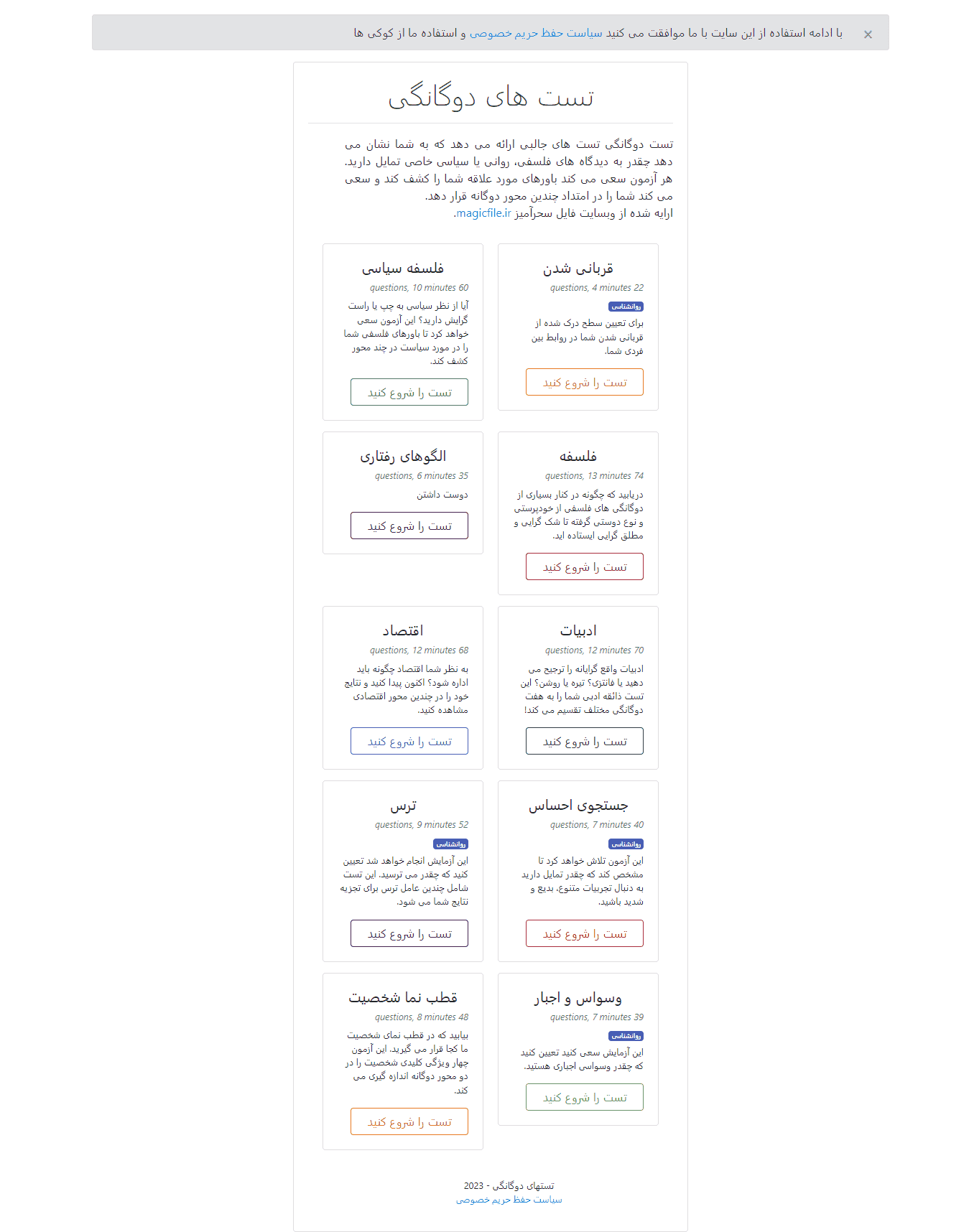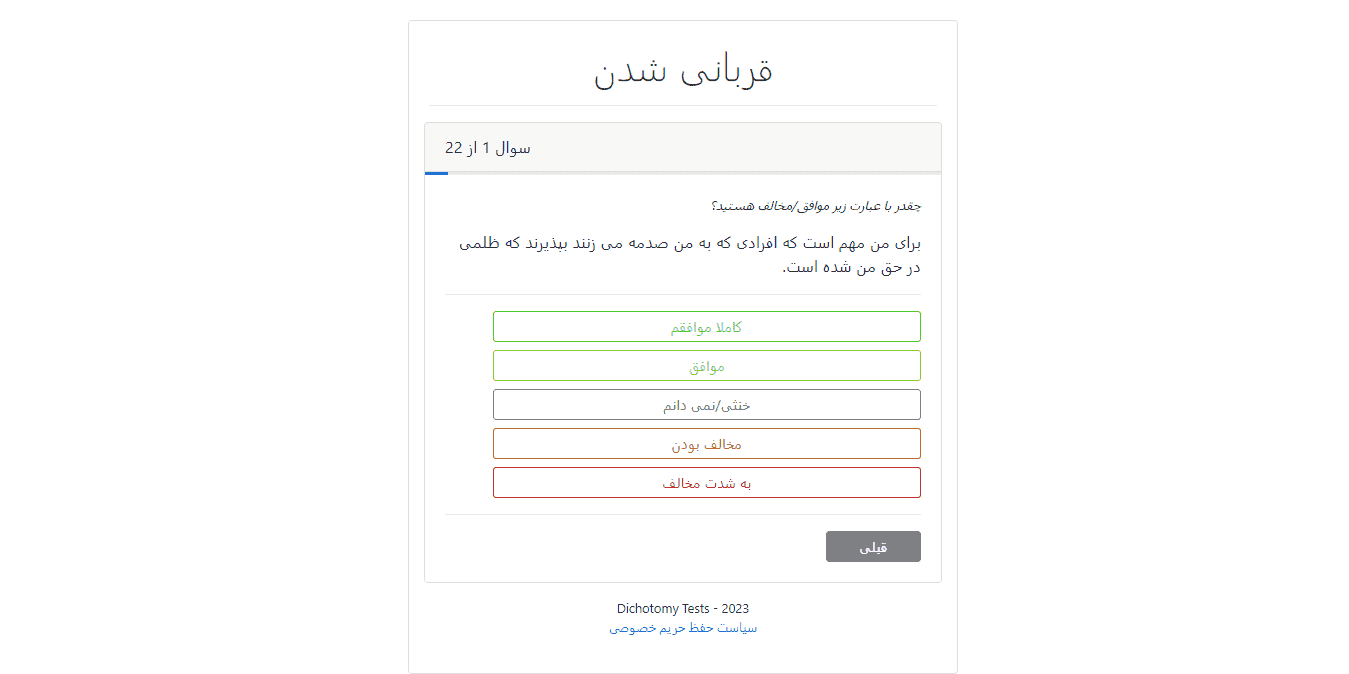 We currently offer the following duality tests:
فلسفه سیاسی
فلسفه
میم ها
ادبیات
اقتصاد
قطب نما شخصیت
ما همچنین تست های روانشناسی زیر را ارائه می دهیم:
قربانی شدن
جستجوی احساس
ترس
وسواس و اجبار
زبان ها که با آنها برنامه نویسی شده است
HTML 62.4٪
javascript 22.1٪
CSS 13.5٪
PHP 2.0٪
Dear user, you are offered a download.
Click on the following link to download the sample script of duality psychology test online
Files that you may need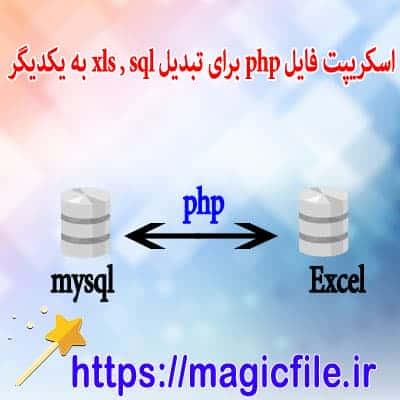 Download scripts that convert xls and sql to each other
Download
more details
Script showing the profile of Iranian cities designed with html javascript css
Download
more details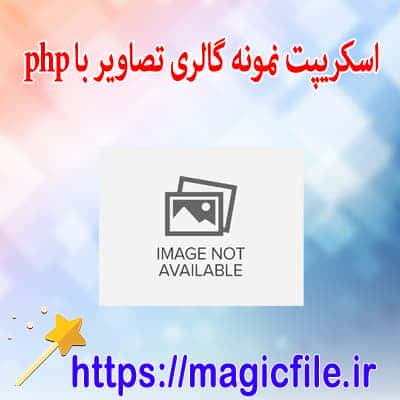 Download simple image gallery web script using PHP code
Download
more details
Hotel management system script in php php
Download
more details
Event management system project script using PHP MySQL
Download
more details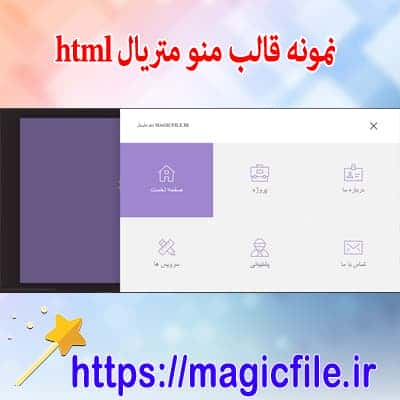 Download a sample of a bold 3D navigation template with html css javascript
Download
more details