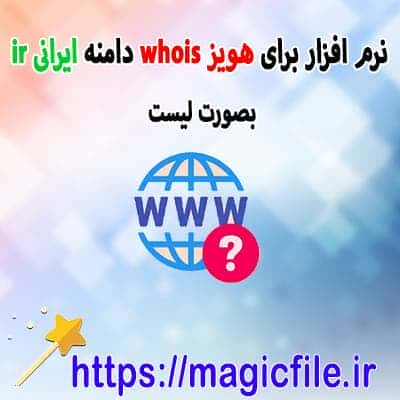 Short description and download linkHoveys software (whois) Iranian domains (ir) listed with Excel file output for you dear users of the MagicFile website ready to download
Full description of the file
دانلود Hoveys software (whois query) Iranian domains (ir) بصورت لیست شده با خروجی Excel file
Whois software (whois)Iranian domains (ir) بصورت لیست شده با خروجی Excel file را برای شما کاربران عزیز وبسایت فایل سحرآمیز آماده دانلود قرار داده ایم.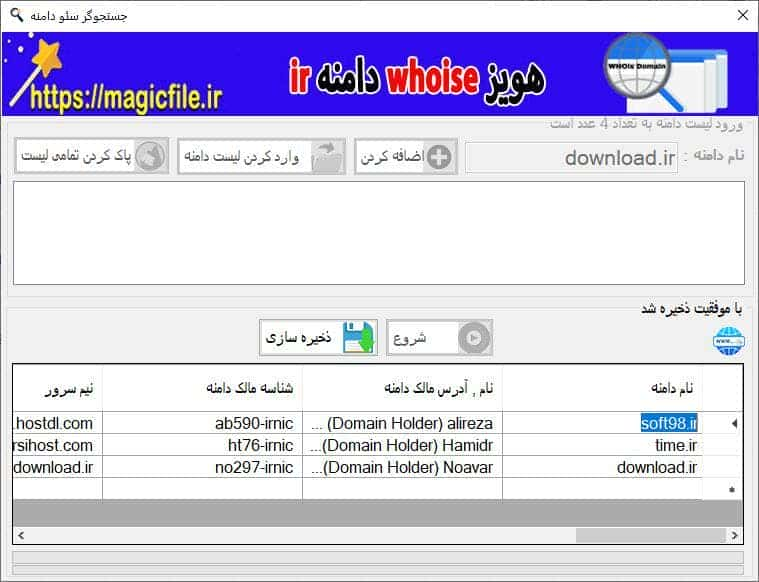 Learn more about Hoys:
هویز همان اطلاعاتی است که یک فرد در هنگام ثبت دامنه خود، وارد می‌کند. اطلاعاتی همانند، محل کار، نام، نام خانوداگی، شماره تماس و دیگر مشخصات
All companies (ICANN) that are major corporate registrars of domain names are onedirectoryMaintain and update the information of those who own the domain. Thiswhois databaseIncludedName, address, email address and phoneصاحبان دامین‌ها می باشد. این دیتابیس برای هر کسی که به اینترنت متصل شود قابل دسترسی است.این کار سبب می‌شود تا صاحبان دامنه بتوانند با مدرک قطعی مالکیت خود را اثبات کنند و همچنین مردم جهت خرید دوباره و ثبت دامنه از روی اطلاعات این شخص می‌توانند با او تماس برقرار کنند.
When you enter the domain tab of a domain, you see the following information in order that we have collected the most important ones for you:
email: The domain owner's email
registrant org: The name of the domain owner
registrar: The name of the domain registration center, most domains are registered in the Real time register center.
registrar status : وضعیت قفل دامنه در صورتی که روی clientTransferProhibited قرار گرفته باشد قفل فعال است و در صورت تماشای ok قفل دامنه، باز است.
Created date: Domain registration date
Expired on: Domain expiration date
updated on: Date of last update
Name Server (s): DNS connected to the domain
IP Address : آدرس آی‌پی سرور هاستینگ آن
IP Location : موقعیت جغرافیایی سرویس میزبانی وب دامنه مورد نظر
Server Type: Display the web server of your desired domain
Registrant Name: The name of the domain licensee
Registrant Street: Details of the franchisee address including the street
Registrant City: The name of the licensed city
Registrant State / Province: Details of the franchisee
Registrant Postal Code
Registrant Country: The country that owns the domain
Registrant Phone: The franchise management phone
Registrant Fax: The franchisee management fax
Registry Admin ID: Domain Manager Profile
Admin Email: The domain administrator email
last-updated: The latest update
expire-date: expiration date
address: The full address of the domain owner and their relationships
phone: telephone number
This important information that we brought to you above is called Hoys.
Features and applications of this software
All national domains ir
دریافت اطلاعات کامل مشخصات دامنه از قبیل (نام و آدرس - نام و آدرس شرکتی که دامنه را ثبت کرده - نیم سرور های دامنه ) که در ویز وجود دارد (ممکن است بعضی از مشخصات توسط شخص ثبت کننده دامنه و یا ارایه دهنده بسته باشد در این صورت ممکن است بعضی از مشخصات دریافت نشود)
High speed and performance in execution
With the ability to add manually and as a list of text files
With the ability to save the output as an Excel file
And other facilities
اسکرین شات در زمان اجرا و خروجی بصورت Excel file
Dear user, you are offered a download.
Click on the link below to download Hoys software (whois query) Iranian domains (ir)
Files that you may need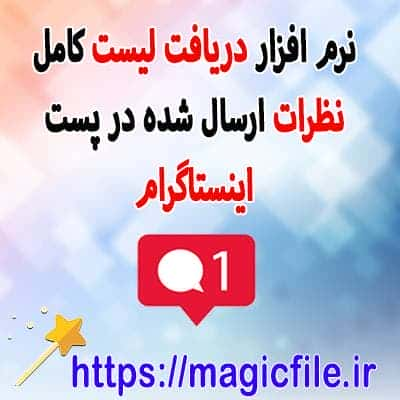 Software to receive a complete list of comments (posts) of Instagram posts with Excel file output
more details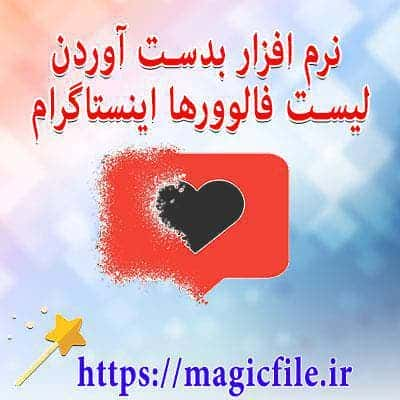 Extracting Instagram followers Instagram robot software to receive a complete list of followers and followers
Download
more details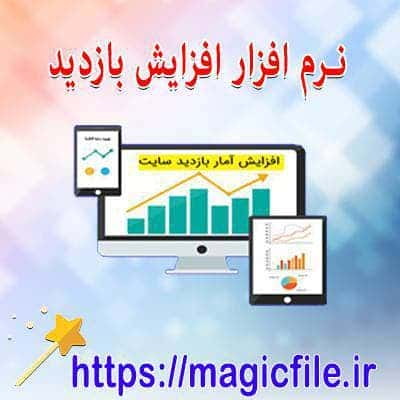 Download smart software to increase site visits
more details
Software for extracting profiles and entities from text or website links
Download
more details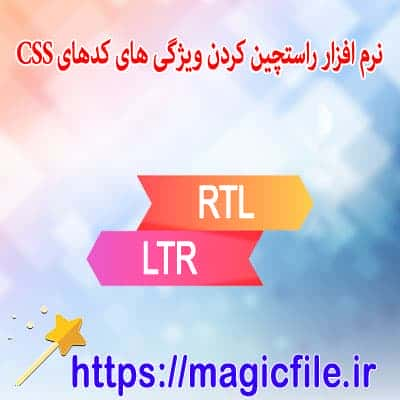 Download the software to straighten css codes
Download
more details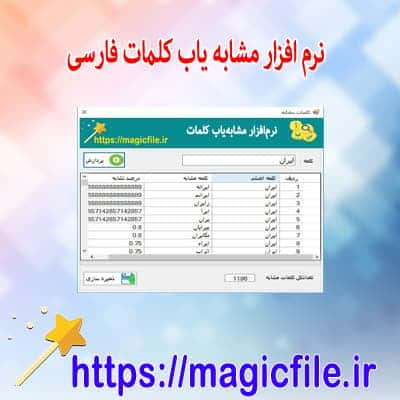 Download Persian word matching software
Download
more details