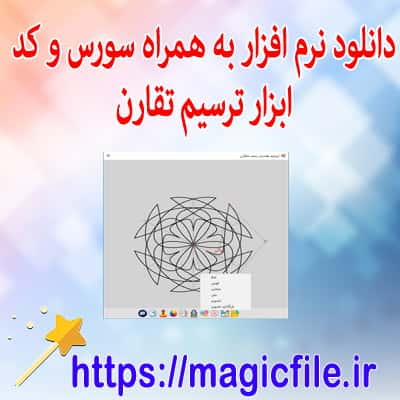 Short description and download linkToday, in this post, we have prepared for you, dear users of the website, the magic file of a symmetry drawing software, along with the source and C# code, ready for download.
Full description of the file
Download the symmetry drawing tool software along with C# source and code
This app is a fun way to create some unique paintings. This section describes the application and how to use it. The SymmetricDrawCE.exe program runs on both a .NET-enabled PDA and a desktop. The width and height of the program in both modes is 240x320. The SymmetricDraw.exe program runs only on Windows.NET. The two programs are identical, except for the fact that you can rotate bitmaps and text on the Windows .NET version.
Sample image at runtime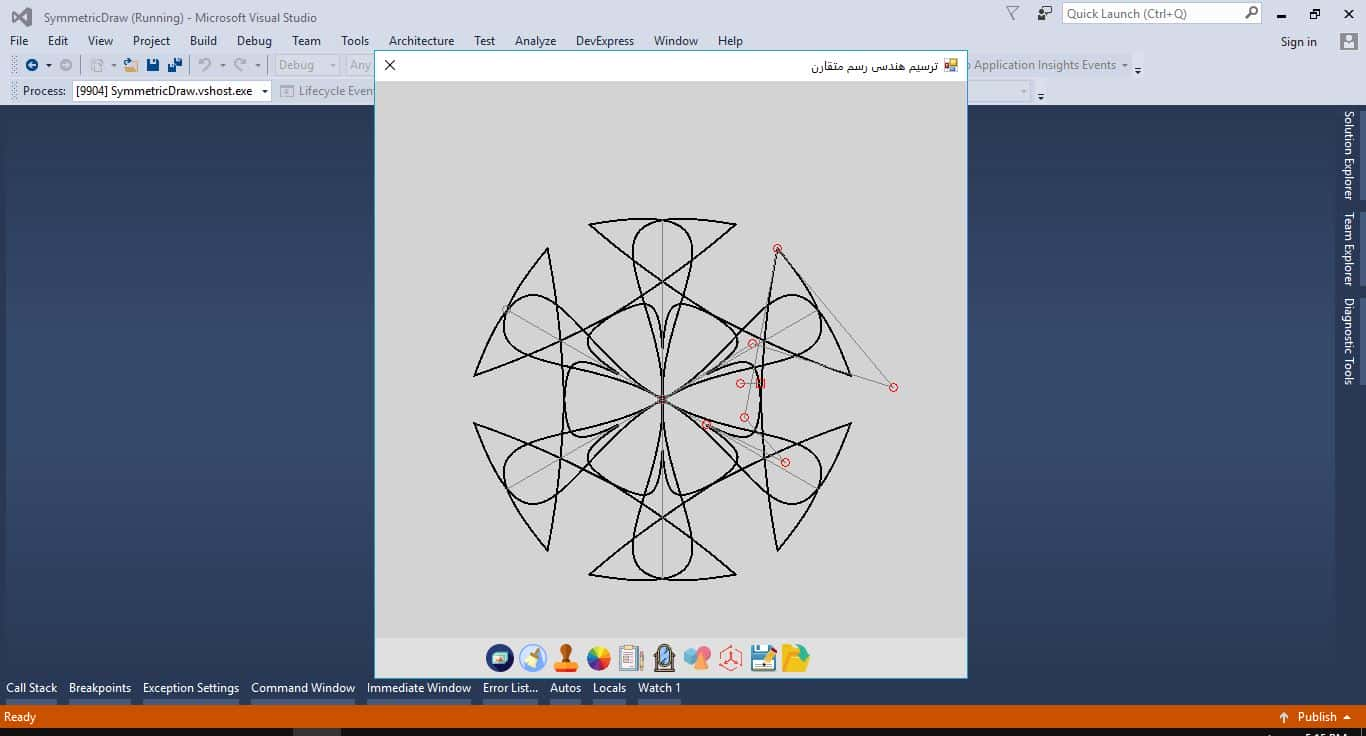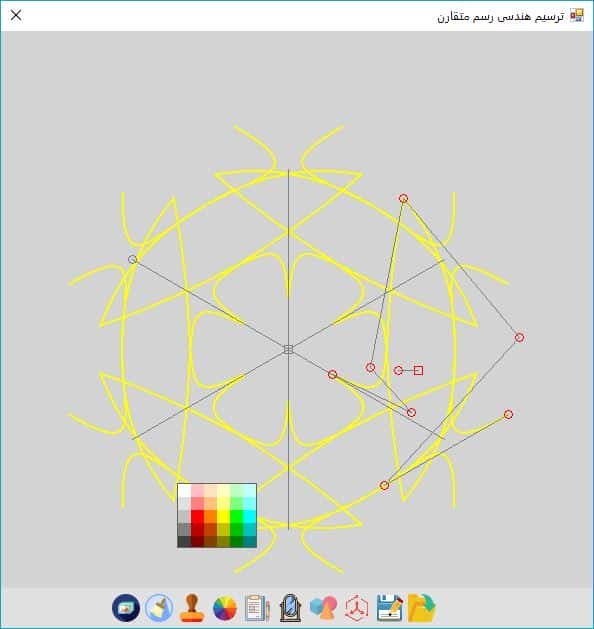 نمادهای منو
Open - Select the bitmap file to load as background
ذخیره - نقشه را ذخیره کنید.
Axes - Brings up an edit box so you can change the number of symmetry axes
Shape - Select a design from the drop-down menu. Available shapes are Line, Arc, Curve, Text and Bitmap.
آینه - تغییر آینه در اطراف هر محور.
Filled - draw filled curves.
Colors - Allows you to change the color of lines or texts.
Stamp - Copies the current lines or text to the background. Note that in the Windows.NET version you can use ALT as a shortcut for this button.
Clear - Clears the background.
Save the image in the computer memory as png
Dear users, it is recommended to download.
Click on the link below to download the symmetry drawing tool software along with the source and C# code
Files that you may need
Download sample source and connection code with mysql in vb.net
Download
more details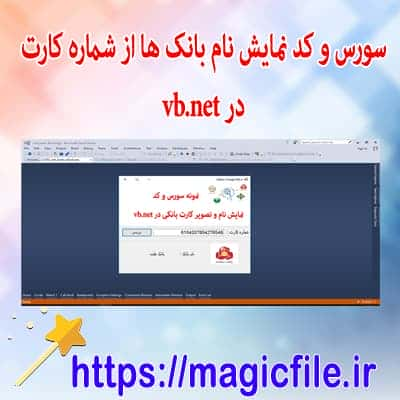 Sample source and code to display the name and icon of bank card number in Visual.net vb.net
Download
more details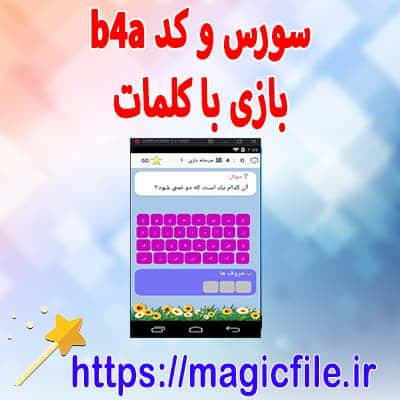 Sample source and game code with words with Basic Four Android programming environment
Download
more details
Download the source code of the Corona virus display in Basic Four Android
Download
more details
Source and implementation code of A* algorithm in C#
Download
more details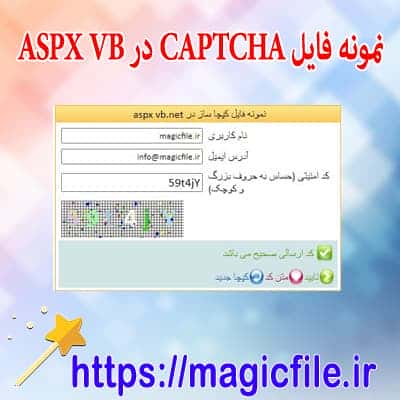 Sample source and CAPTCHA code in ASPX vb.net
Download
more details