Short description and download linkToday, in this post, we have prepared a JavaScript compression software for web applications for you, users of the Saharamaz website, ready to download.
Full description of the file
Download JavaScript compression software for web applications
This software provides a JavaScript compression tool that takes your JavaScript source code and compresses it by removing all comments, extra whitespace, and optionally, as many line feeds as possible, and by optionally truncating parameters. Compresses function and variable names. This will reduce the size of the script and may help your pages load faster and reduce bandwidth consumption. A minor side benefit when line feed removal and variable name compression is enabled is that it obfuscates the code and makes it harder for the average user to read and/or work with it. That doesn't stop a determined user from reformatting and reverse engineering it, but that's not the point of this tool.
An example of the image at the time of running the software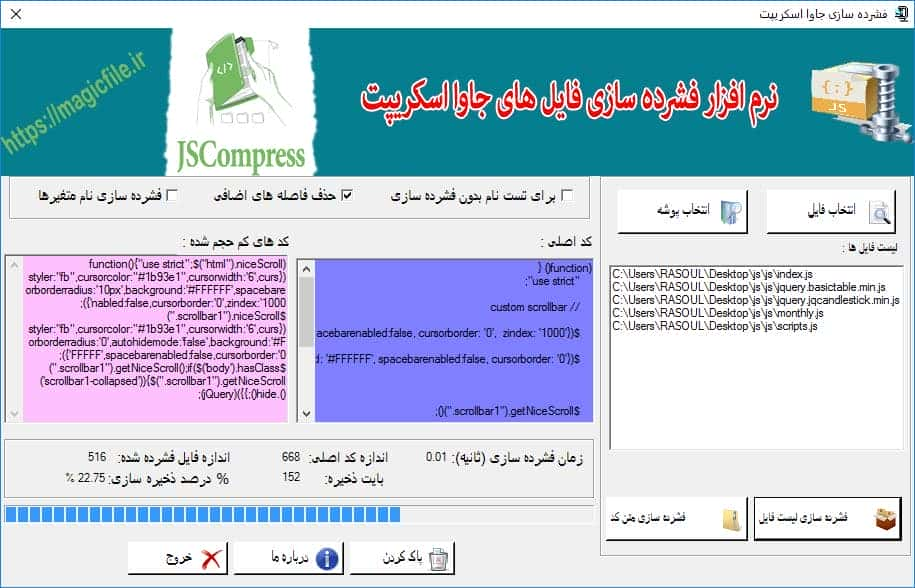 There are three levels of compression:
Without removing the line feed
Line feeds are not removed from the script (except where they are considered unnecessary, such as blank lines). Only comments and extra white space are removed. This provides good compression and ensures that no code is broken.
Line feeds are omitted wherever possible
In this case, line feeds are removed from the end of statements where it is determined that it is safe to do so, typically resulting in an additional 2-5% compression. For example, lines ending in an operator such as *,,,/+-etc., and those ending in a semi-colon will have all trailing line feeds removed. There are several other conditions that can result in exclusion, which are described below in the Code Description section. Also, steps are taken to prevent deletion in cases such as missing semi-colons so that the code is not broken. However, I may not have caught all of these conditions, so if the code breaks with this state, you can go back to the above state. This mode achieves its best results when you are diligent about placing semicolons after all the expressions you can use to properly mark your endpoints.
Function parameter and variable name compression
This can be combined with one of the first two compression options to further reduce script size. When enabled, function parameters and variable names are renamed and shortened as much as possible. The naming scheme starts with the names a through z, then _a through _z, _aa through _az, _ba through _bz, and so on. With this option enabled, script size can typically be reduced by 10% to 15%. There may be more potential for broken code with this option, so it is not enabled by default. If enabled, it is recommended to fully test all compressed scripts before deployment.
Dear user, you are offered a download
To download JavaScript compression software for web applications, click on the link below
Files that you may need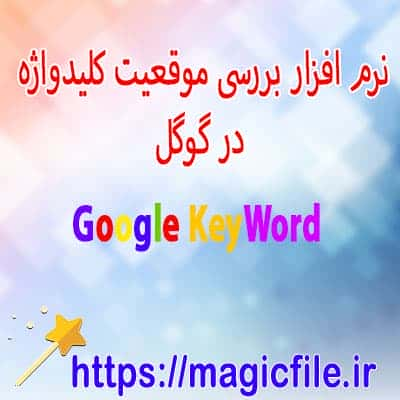 Download keyword positioning software in Google Search
Download
more details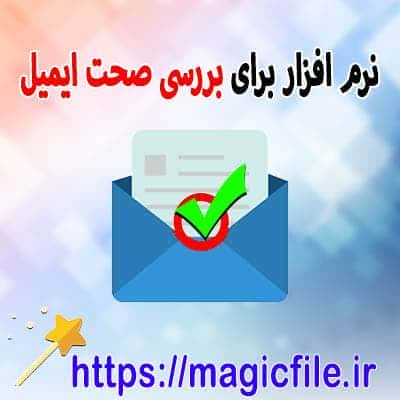 Download email address verification software (by checking the format and domain of the email server provider)
Download
more details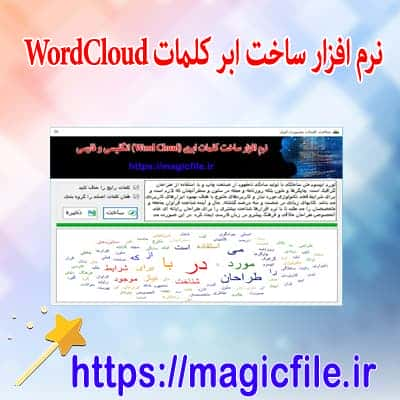 Download Word Cloud software from input text
Download
more details
Audio editing software to convert and filter texts
Download
more details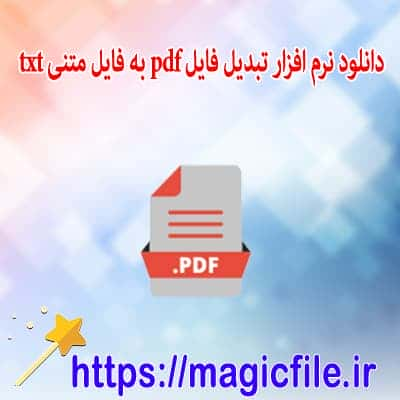 Download software to convert pdf file to txt text file
Download
more details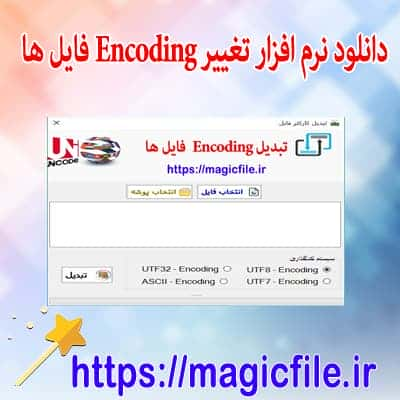 Software to change and convert the encoding of files individually and collectively
Download
more details