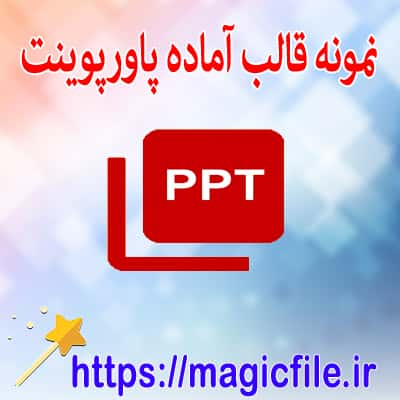 Short description and download linkToday, in this post, for you, dear users of the Saharamaz website, we have prepared an example of a PowerPoint theme template for academic and academic topics ready for download.
Full description of the file
Download a sample PowerPoint theme template in academic and academic subjects
Today, in this post, we have prepared for you, dear users of the website, a magical file of a sample PowerPoint theme template for academic and academic topics.
Because I want to provide ideas and solutions for all ages, I created this sample PowerPoint theme that can be used by high school teachers, college professors, and even older students working on their own projects.
The design is very simple, so it may be suitable for almost any theme. Just change the background image on the first slide and match the accent colors to match your theme. Remember to change accent colors by going to Slide > Edit Master, clicking Colors, and clicking Choose a theme color. and text and background 1 determines the font color of the titles.
من 5 قالب را از قبل ساخته ام:
Black pattern - can be used for law, literature, history, philosophy courses.
الگوی بنفش - تحقیق، تحقیق، علم، پزشکی، زیست شناسی.
الگوی قرمز - تحقیق، ، پزشکی، زیست‌شناسی.
Blue Pattern - Economics, Mathematics, Business Administration, Geometry, Statistics.
الگوی سبز - طبیعت، محیط زیست، علم، زیست شناسی
Again, these are just examples. The image you use as the background and the colors you use as the text will determine the subject or theme of your planner. On the first slide, the unit bars are linked to each unit. Each unit has links to each lesson. The house icon takes you to the first slide and the arrow icon takes you to the corresponding unit.
You can change unit numbers for titles, same with lesson numbers. Everything is 100% customizable. I've added three blocks below each lesson so you can add links to external resources. Right click on them and select link. You can also change the description of each block. Scroll and choose the color you like best - or just take any copy and customize it to your liking.
Sample runtime images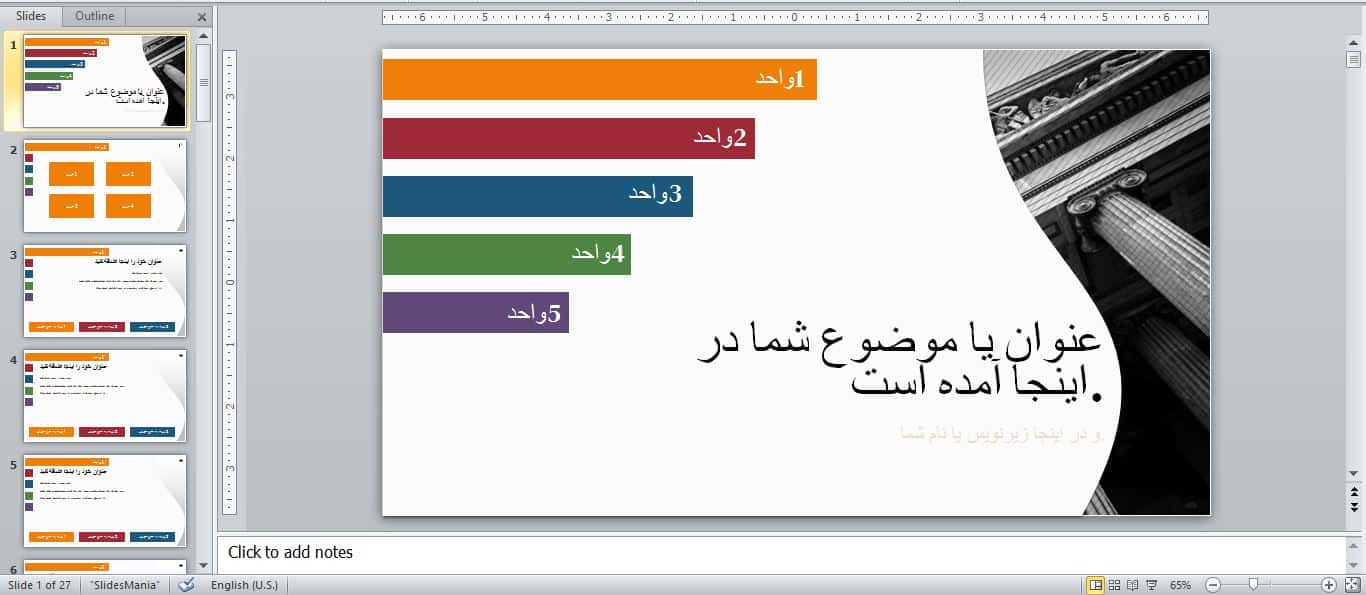 Learn more about ready-made PowerPoint templates
I will provide you with a ready-made template in the PowerPoint theme. This template includes beautiful and adjustable designs that you can change according to your needs and using PowerPoint tools. The PowerPoint theme template is a basic template that is used to create professional and attractive presentations in PowerPoint software. This template includes layouts, fonts, colors and images that are combined together to create an attractive and professional presentation. Please note that in order to use this template, you must first collect your information and then use this template. Ready, design your slides.
Dear user, you are offered a download.
Click on the link below to download a sample PowerPoint theme template in academic and academic subjects
Files that you may need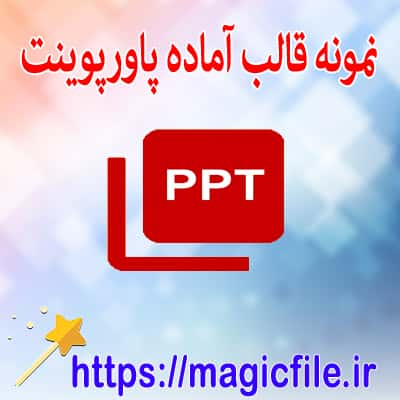 Sample PowerPoint theme template on the subject of My Notes, Digital Journal Template
Download
more details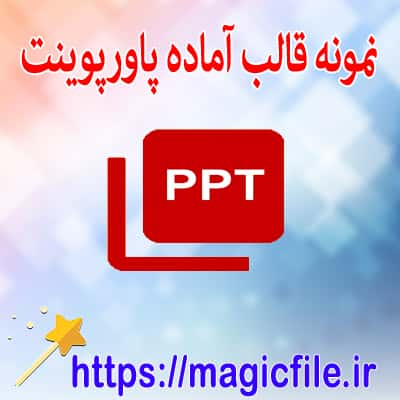 Download a sample PowerPoint theme template on the topic of Eid
Download
more details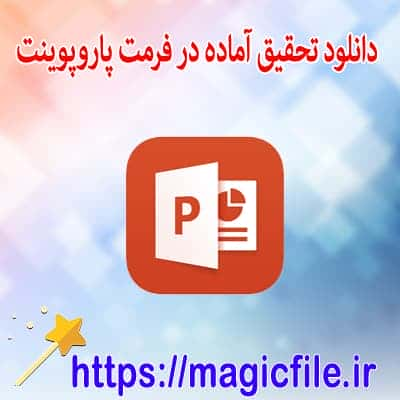 Prepared research on influenza epidemiology in PowerPoint file
Download
more details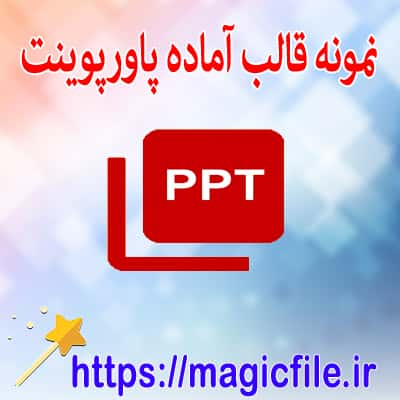 Download a sample PowerPoint theme template on the subject of the Arabic language and culture lesson
Download
more details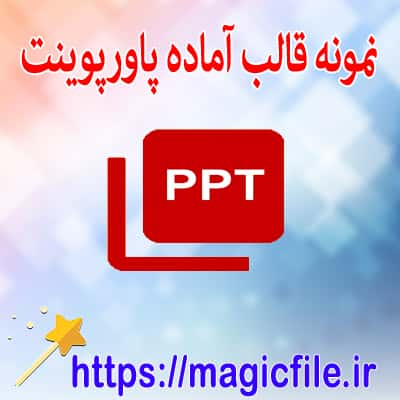 Download a sample PowerPoint theme template on the topic of final goals
Download
more details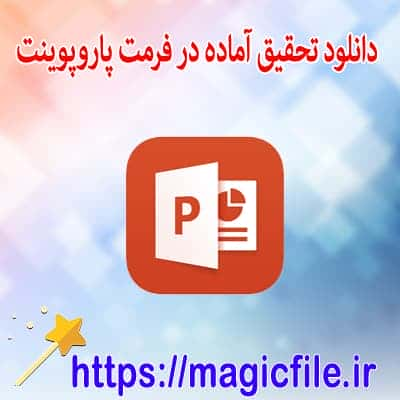 Research on crisis water shortage in editable PowerPoint file
Download
more details