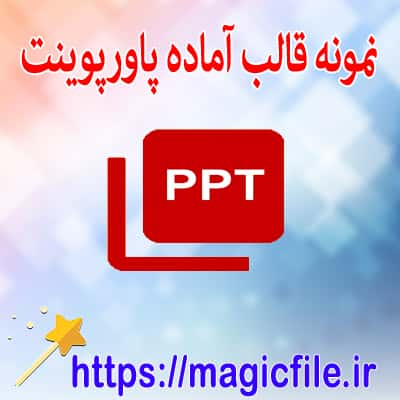 Short description and download linkToday, in this post, we have prepared for you, dear users of the website, a magic file of a sample PowerPoint theme template on the subject of the date calendar ready for download.
Full description of the file
Download a sample PowerPoint theme template on the date calendar topic
Monthly calendars are intuitive planning tools that allow professionals to manage their time and tasks to achieve their desired goals. December is one of the busiest months and this calendar template is ideal for planning this end of the year period. You can use the December calendar template as an editorial calendar, social media planner, financial tracker, and more.
اسلاید تقویم
A blank December calendar is a great way to end the year with a bang. You can visualize your pending tasks and projects in a modern monthly calendar. And as a PowerPoint slide, you can add your December calendar to any report presentation or business slide.
اسلاید تقویم تیم
You'll also find December calendar slides to share with your team. The difference between individual and team calendars is that the newer ones allow you to color-code tasks according to deadlines and roles on your team. In this way, everyone can work towards the same goals and increase productivity by knowing every detail of the work schedule.
اسلاید تقویم کمپین
Throughout December, and especially during the holiday season, businesses release their best deals and discounts. Marketing and sales teams can use this slide to plan a successful December campaign.
Sample runtime images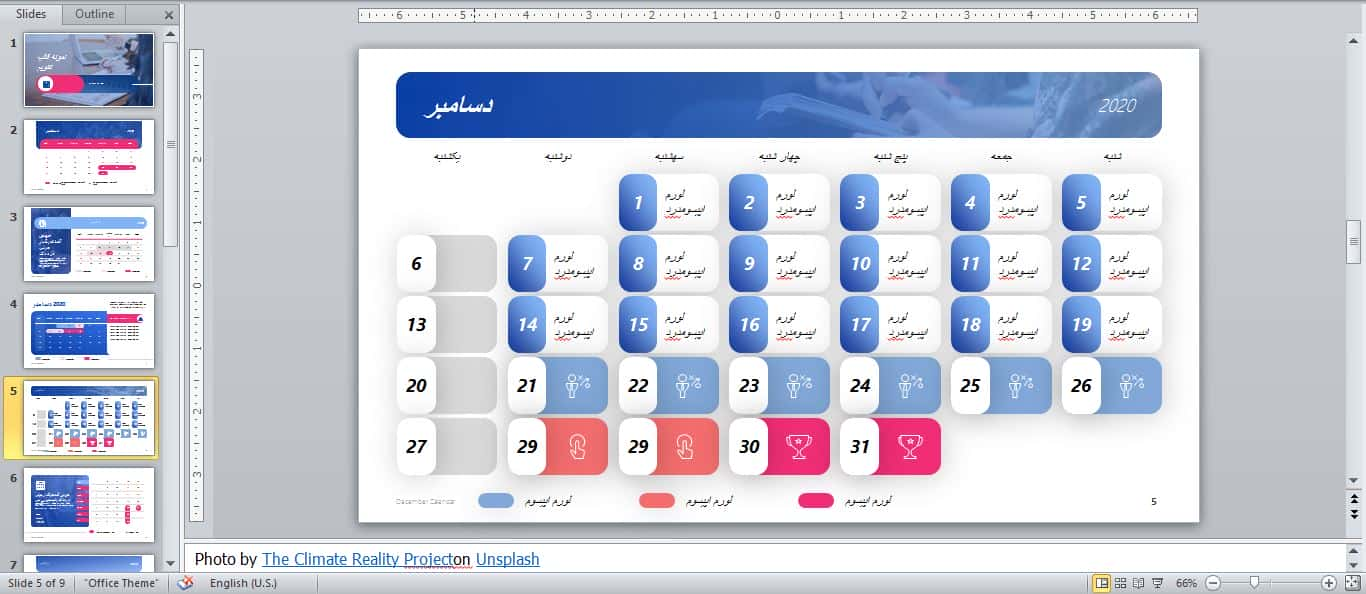 مزایای استفاده از تقویم

Calendar helps you manage your time effectively. With calendars, you can visualize all the activities you have planned for the month and avoid over-allocating your personal time.

تقویم های تجاری

December calendar templates can help you lead and complete important projects efficiently. Set deadlines for your team, prioritize tasks, and make project goals visible on the calendar

تقویم های

This PowerPoint template offers December calendars in different styles. You'll find horizontal and vertical calendars, December calendars for team and individual use, and more
Learn more about ready-made PowerPoint templates
I will provide you with a ready-made template in the PowerPoint theme. This template includes beautiful and adjustable designs that you can change according to your needs and using PowerPoint tools. The PowerPoint theme template is a basic template that is used to create professional and attractive presentations in PowerPoint software. This template includes layouts, fonts, colors and images that are combined together to create an attractive and professional presentation. Please note that in order to use this template, you must first collect your information and then use this template. Ready, design your slides.
Dear users, it is recommended to download.
برای دریافت Download a sample PowerPoint theme template on the date calendar topic بر روی لینک زیر کلیک فرمایید
Files that you may need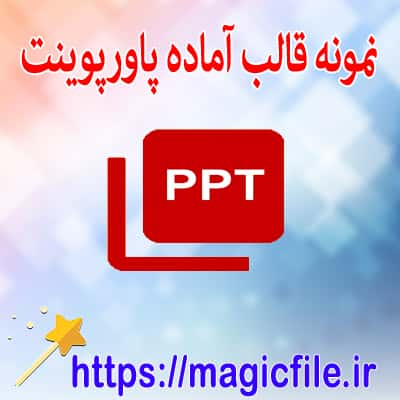 An example of a multi-purpose PowerPoint theme template in the topic of presenting academic medical materials
Download
more details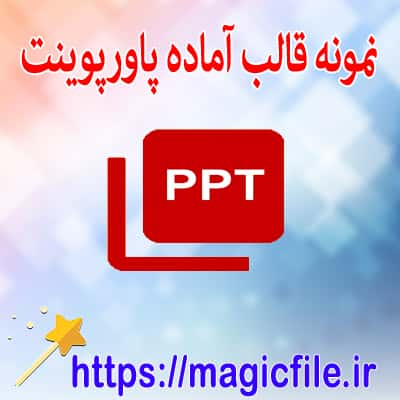 Download an educational PowerPoint theme template
Download
more details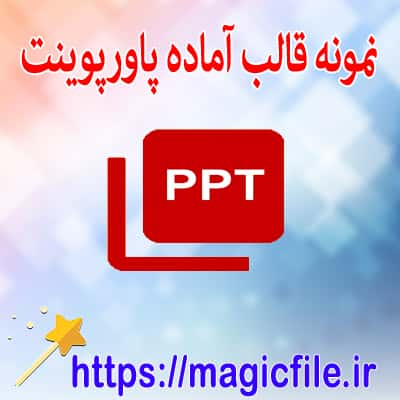 Download a sample PowerPoint theme template in the subject of flash cards
Download
more details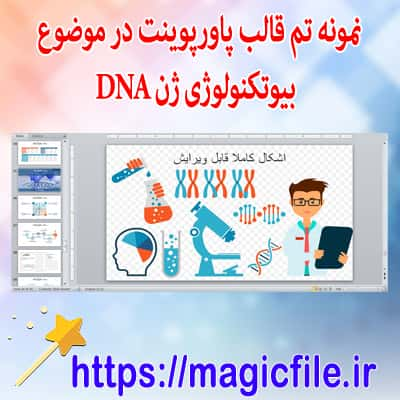 قالب تم پاورپوینت در موضوع الگوهای پاورپوینت بیوتکنولوژی ژن DNA
Download
more details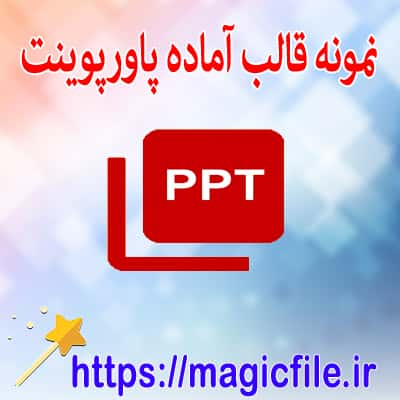 Download a sample PowerPoint theme template on the topic of travel story writing
Download
more details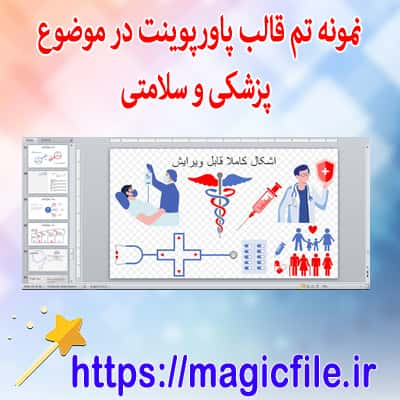 Example of a PowerPoint template theme on the topic of medical family health care
Download
more details