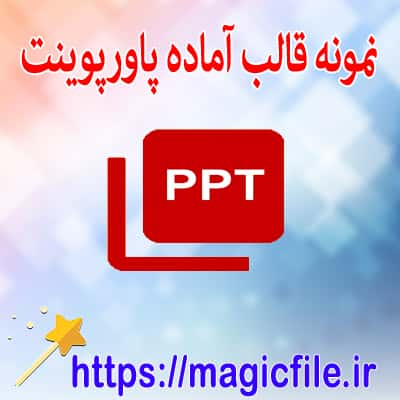 Short description and download linkIn this post, for you, dear users of the magical file website, we have prepared an example of a PowerPoint theme template on the subject of the photo album of mood and aesthetics ready for download.
Full description of the file
Download a sample of the PowerPoint theme template on the theme of the photo album of aesthetic mood
A mood board helps determine the creative direction of a project as this visual tool is used to collect and present a collection of ideas, images, colors, textures, fonts, and other elements. Well, you're in luck! Why? Because this template is made to prepare your mood board! The aesthetic we've chosen is cottage, hence the soft colors and images and elements associated with nature. You can use the existing mood boards as your source of inspiration or customize them to your liking to achieve the desired end result.
Sample runtime images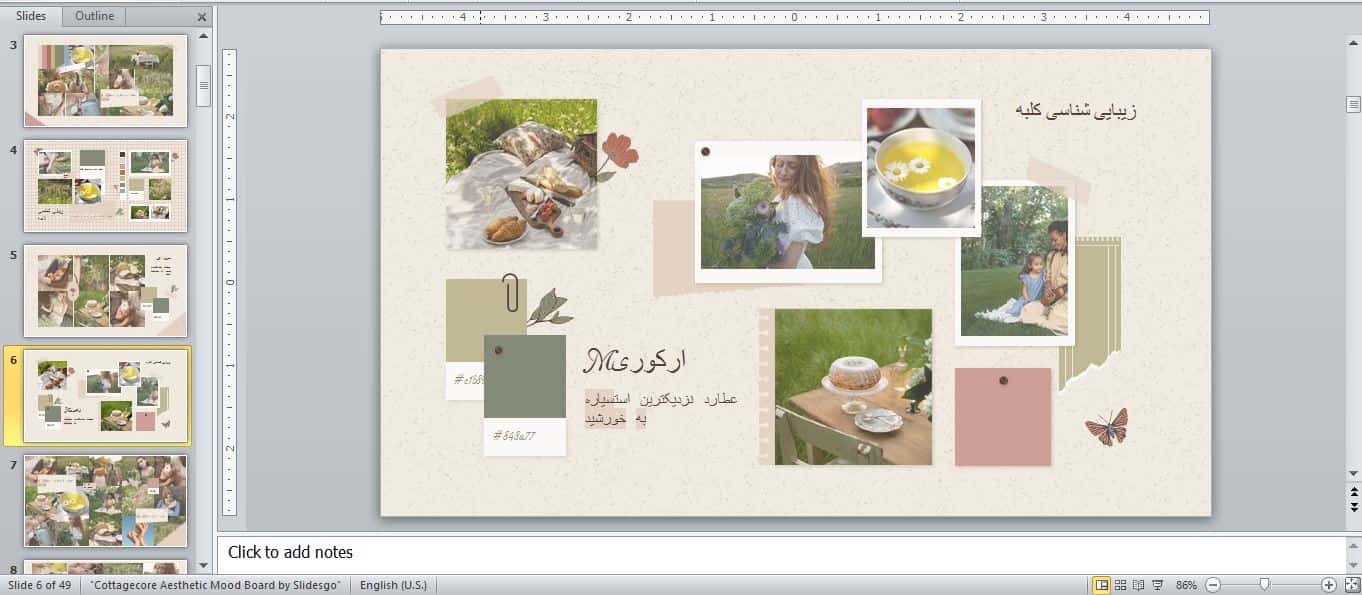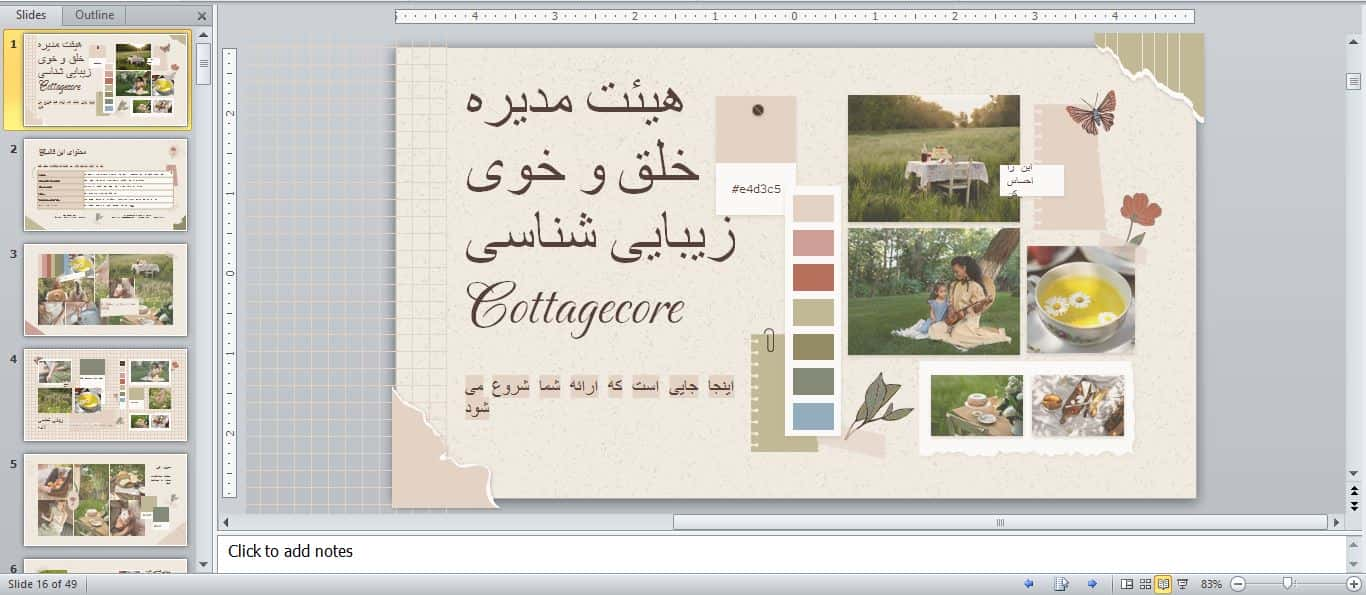 Features of this template
100% editable and easy to change
25 different slides to impress your audience
It has easy-to-edit graphics such as charts, maps, tables, timelines, and mockups
Includes over 500 icons and Flaticon extensions to customize your slides
Designed for use in Google Slides and Microsoft PowerPoint
16:9 wide format suitable for all types of screens
Learn more about ready-made PowerPoint templates
I will provide you with a ready-made template in the PowerPoint theme. This template includes beautiful and adjustable designs that you can change according to your needs and using PowerPoint tools. The PowerPoint theme template is a basic template that is used to create professional and attractive presentations in PowerPoint software. This template includes layouts, fonts, colors and images that are combined together to create an attractive and professional presentation. Please note that in order to use this template, you must first collect your information and then use this template. Ready, design your slides.
Dear users, it is recommended to download.
Click on the link below to get a sample of the PowerPoint theme template on the theme of the photography board of the aesthetic mood album
Files that you may need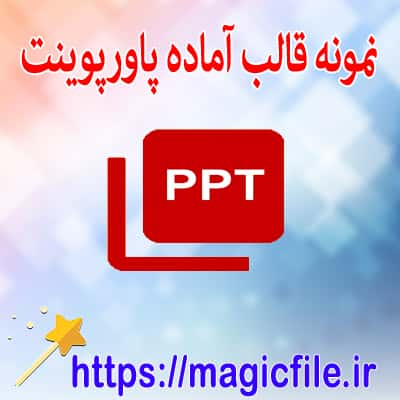 An example of a PowerPoint theme template on the subject of a children's notebook
Download
more details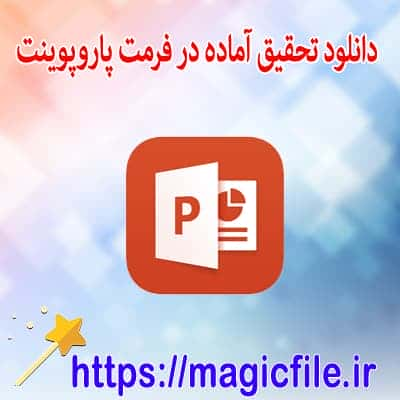 Research on crisis water shortage in editable PowerPoint file
Download
more details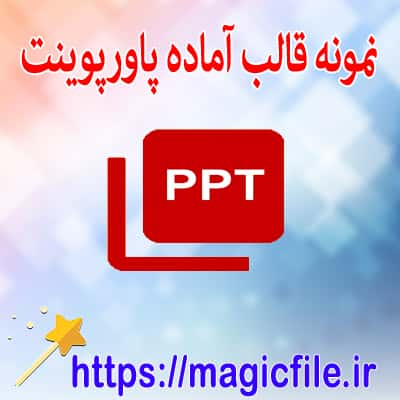 Sample PowerPoint theme template for school assignments using slides
Download
more details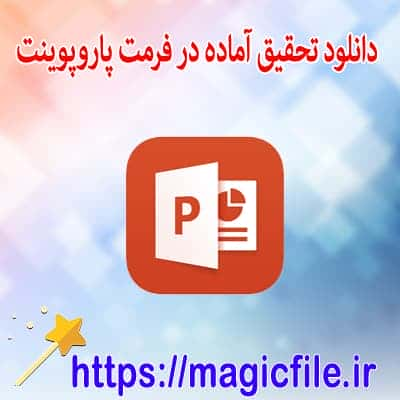 Research on underground water table in editable PowerPoint slide file
Download
more details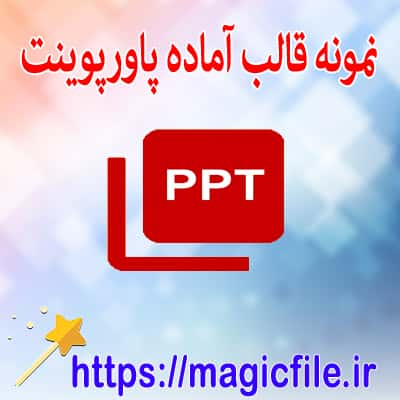 Download progress bar PowerPoint theme template sample
Download
more details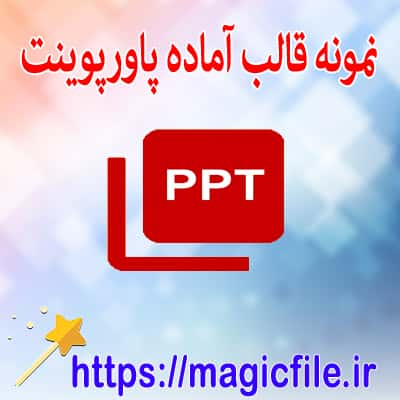 Download a sample theme template in the topic of documents and file archiving
Download
more details