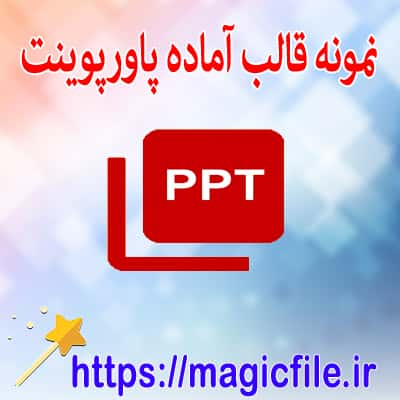 Short description and download linkToday, in this post, for you, dear users of the Magic File website, we have prepared a sample PowerPoint theme template on the topic of the sprint planning meeting ready for download.
Full description of the file
دانلود نمونه قالب تم پاورپوینت در موضوع جلسه برنامه ریزی اسپرینت
Sprints are execution cycles in the SCRUM methodology where a team works to deliver a specific project. Sprint planning is the first step in this process and is critical to a successful sprint. This is where the Scrum Master, Product Owner, and the rest of the team must define what will be delivered and how the work will be done. Use the sprint planning PowerPoint template to align your team with the sprint goal and make sure you all have the same vision. You can showcase your backlog, set a sprint timeline, assign roles, and more.
Sample runtime images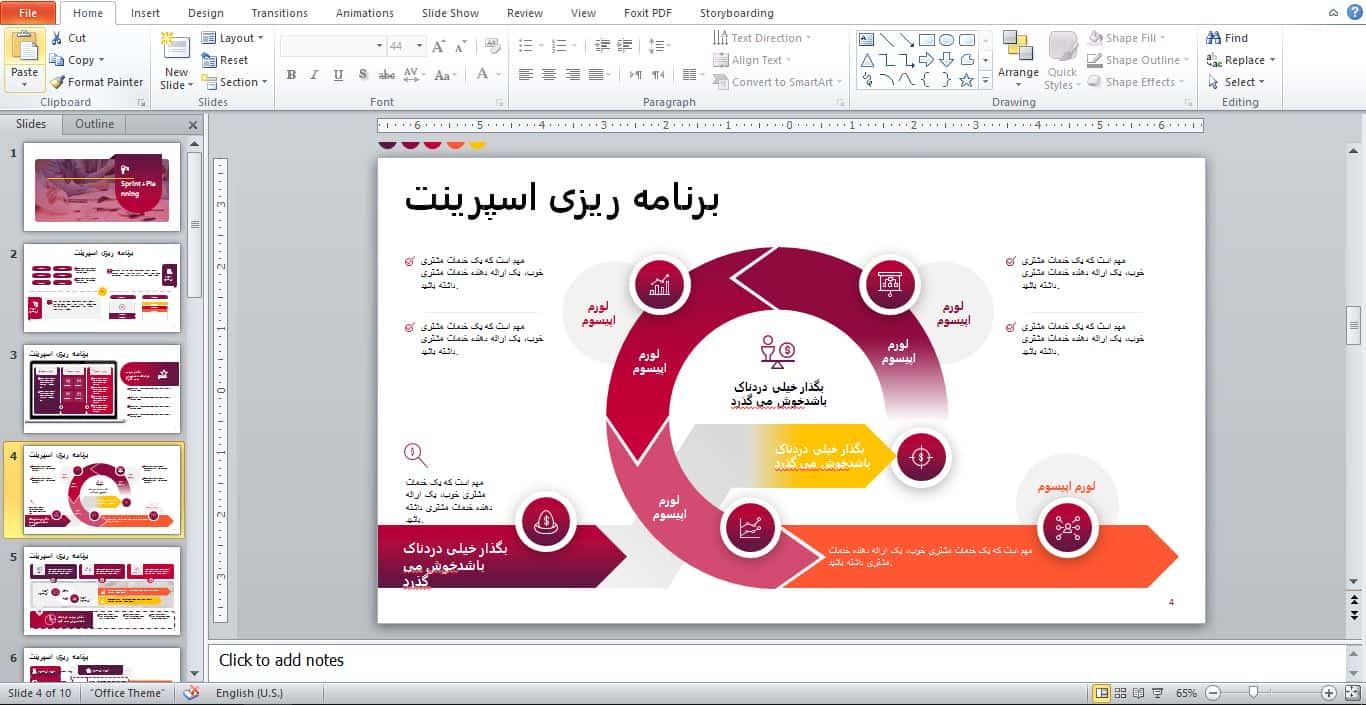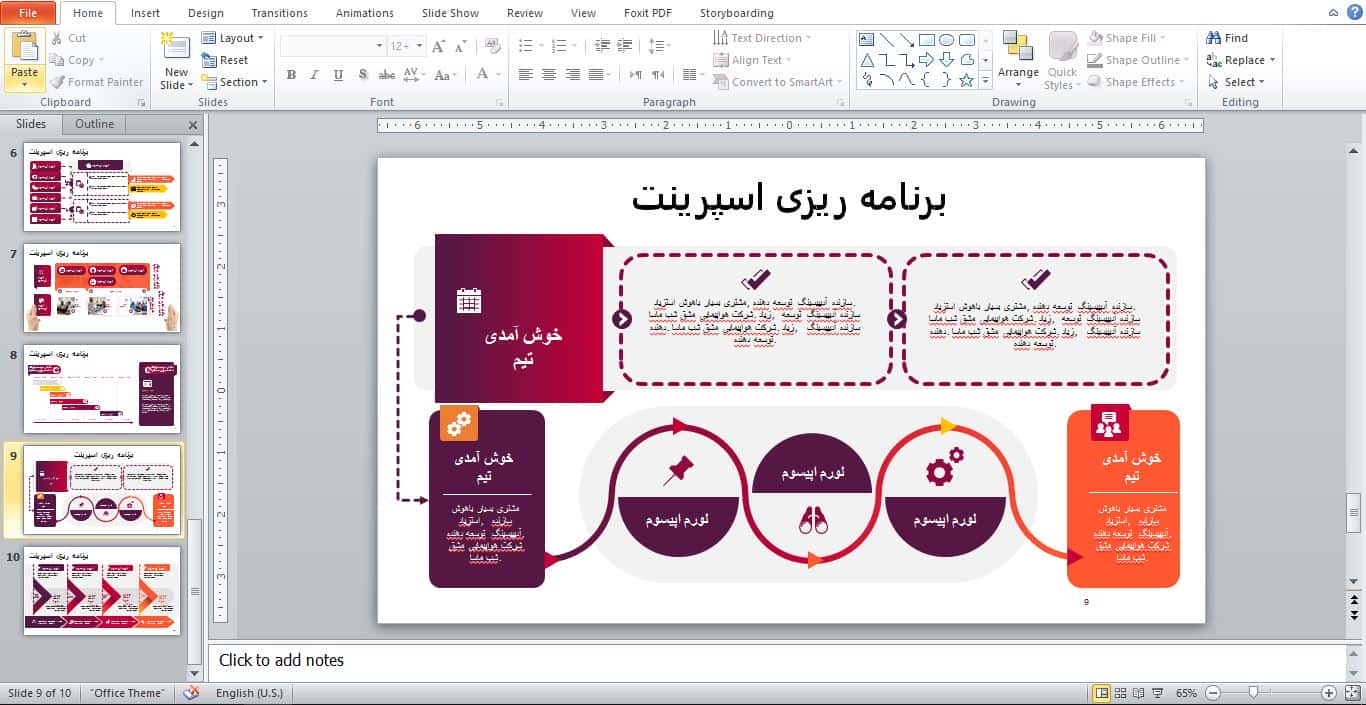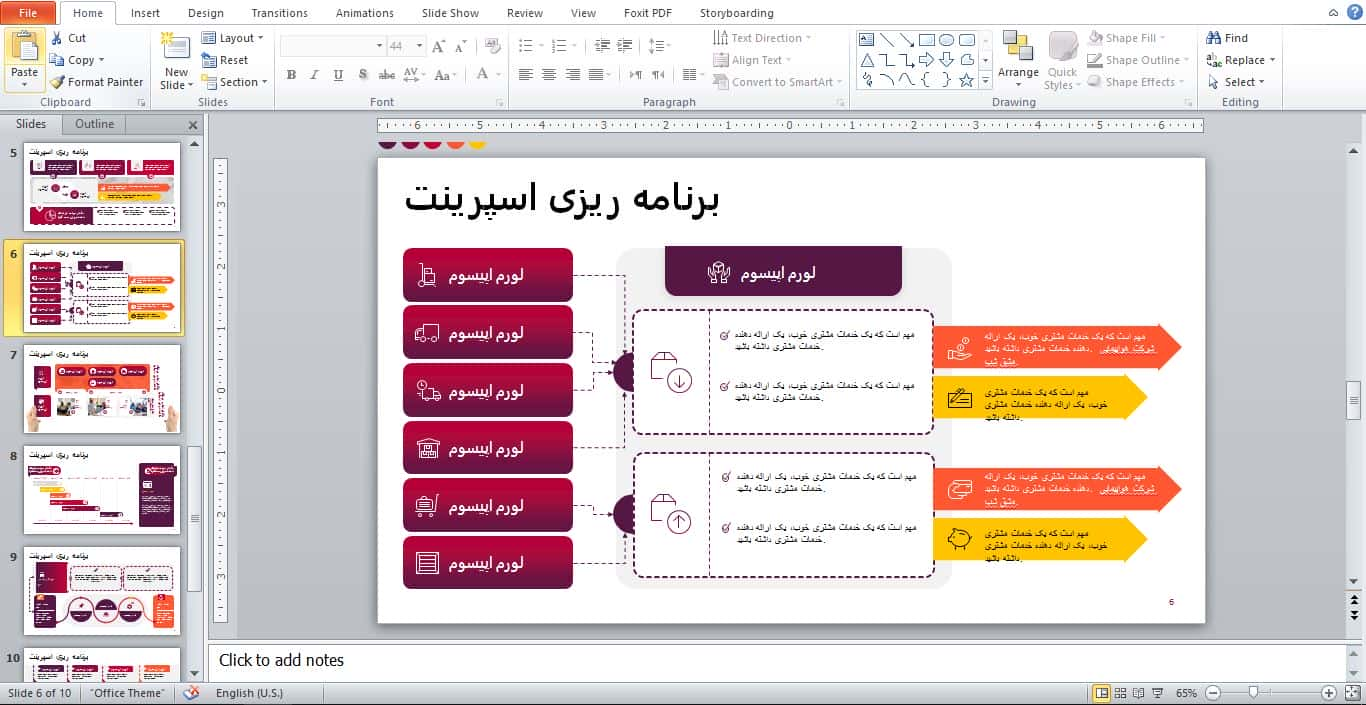 اسلاید پاورپوینت بک لاگ محصول
Start your sprint planning with a complete view of your backlog. This eye-catching PowerPoint slide is perfect for showing all product functions and analysis together. You can group them and add a brief description of selected tasks so your team knows all the details they need to focus on.
اسلاید پاورپوینت هدف اسپرینت
You can set your Sprint Goal on one slide or add it to all of them. The Sprint Planning PowerPoint template comes with bold text boxes and charts on each slide, making it easier to highlight each key element, such as your sprint goal. That way, you reinforce that everyone is on the same page.
پاورپوینت برنامه ریزی اسپرینت تایم لاین
Use the six-week bi-pace planning timeline to respond to work progress and communicate important deadlines. You can color code and assign more important tasks as needed. A two-speed planning timeline is also the best way to share what you expect from the team and what success looks like.
Effective two-speed planning creates high-performing teams

Some of the benefits of an organized speed schedule include higher motivation, stronger teamwork, and increased productivity.

بررسی های اسپرینت

The Sprint Planning PowerPoint template also works for your Sprint reviews. Measure your team's performance against your goals and primary tasks to see everyone's progress

عرشه برنامه ریزی اسپرینت مدرن

Make your team part of the sprint planning process with a modern PowerPoint that serves as a tool for better communication and management.
Learn more about ready-made PowerPoint templates
I will provide you with a ready-made template in the PowerPoint theme. This template includes beautiful and adjustable designs that you can change according to your needs and using PowerPoint tools. The PowerPoint theme template is a basic template that is used to create professional and attractive presentations in PowerPoint software. This template includes layouts, fonts, colors and images that are combined together to create an attractive and professional presentation. Please note that in order to use this template, you must first collect your information and then use this template. Ready, design your slides.
Dear users, it is recommended to download.
Click on the link below to download a sample PowerPoint theme template on the subject of the sprint planning meeting
Files that you may need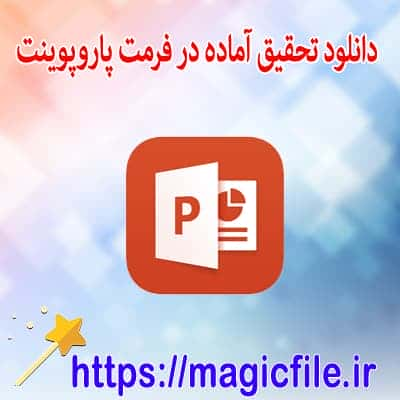 Prepared research about the Health Belief Model in PowerPoint file format
Download
more details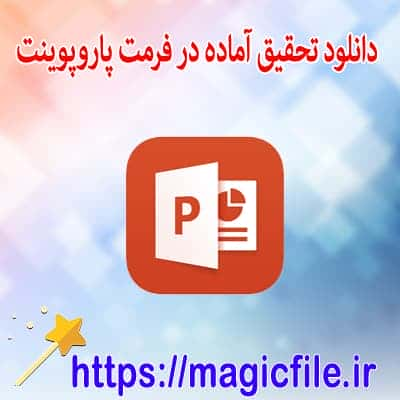 Prepared research on the factors of reducing marriage in PowerPoint file format
Download
more details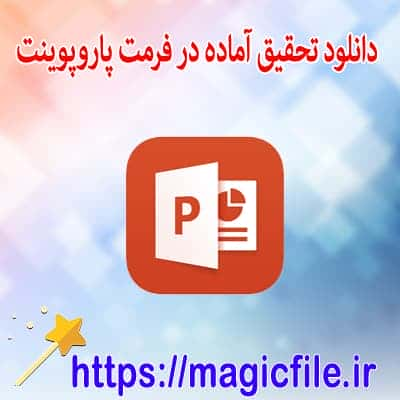 Prepared research in PowerPoint file format about alfalfa
Download
more details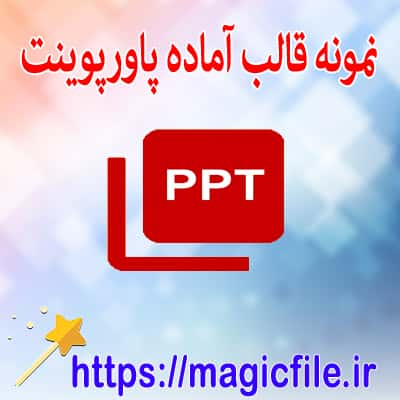 Download a sample PowerPoint theme template in the topic of brand identity introduction template
Download
more details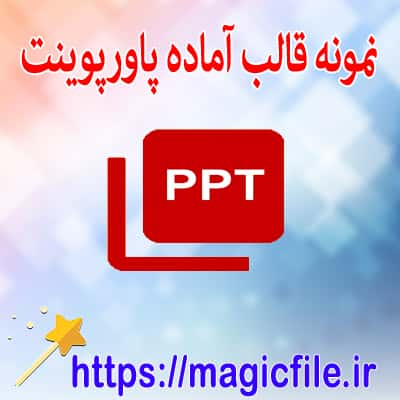 Download a sample PowerPoint theme template on the topic of budget
Download
more details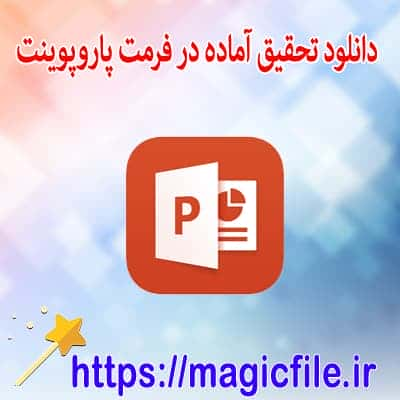 Download the prepared research on weeds in PowerPoint file format
Download
more details