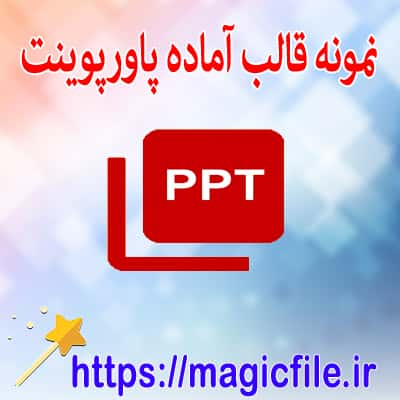 Short description and download linkToday, in this post, we have prepared for you, dear users of the Saharamaz website, an example of a PowerPoint theme template on the topic of brand identity introduction template ready for download.
Full description of the file
دانلود نمونهPowerPoint theme template در موضوع الگوی معرفی هویت برند
A brand identity presentation contains instructions on how to apply your brand name to all marketing materials. Such as letterhead, business presentations, product packaging, company website, etc. Providing your brand identity or brand style guide solves the problem of how to properly convey your brand and maintain consistency across all your documents. Use this PowerPoint template to define your brand identity and display the visual elements of your brand. Share purpose, values, brand personality, official colors and more.
اسلاید پاورپوینت صدای برند
Your brand voice reflects your brand personality in the way your company communicates with its audience. For this section, ask yourself, "How does your brand communicate?" First, you need to figure out what kind of messages your brand wants to convey, and then how to do it. For this section, enter your brand's tone of voice, buzzwords, examples of dos and don'ts, etc.
اسلاید رنگ های برند
This is a style guide for any brand! Your brand colors refer to the color palette that defines your brand and differentiates you from others in the market. To do it right, these colors must be connected to and express your brand's identity and values.
اسلاید دارایی های رسانه های اجتماعی
Your brand identity is reflected in your online assets too! Provide clear guidelines on how social media posts, company website, digital advertising should look. On this slide, you can showcase some examples of your best social media posts. Don't forget to describe the features that make those posts the ideal image of your brand
Sample runtime images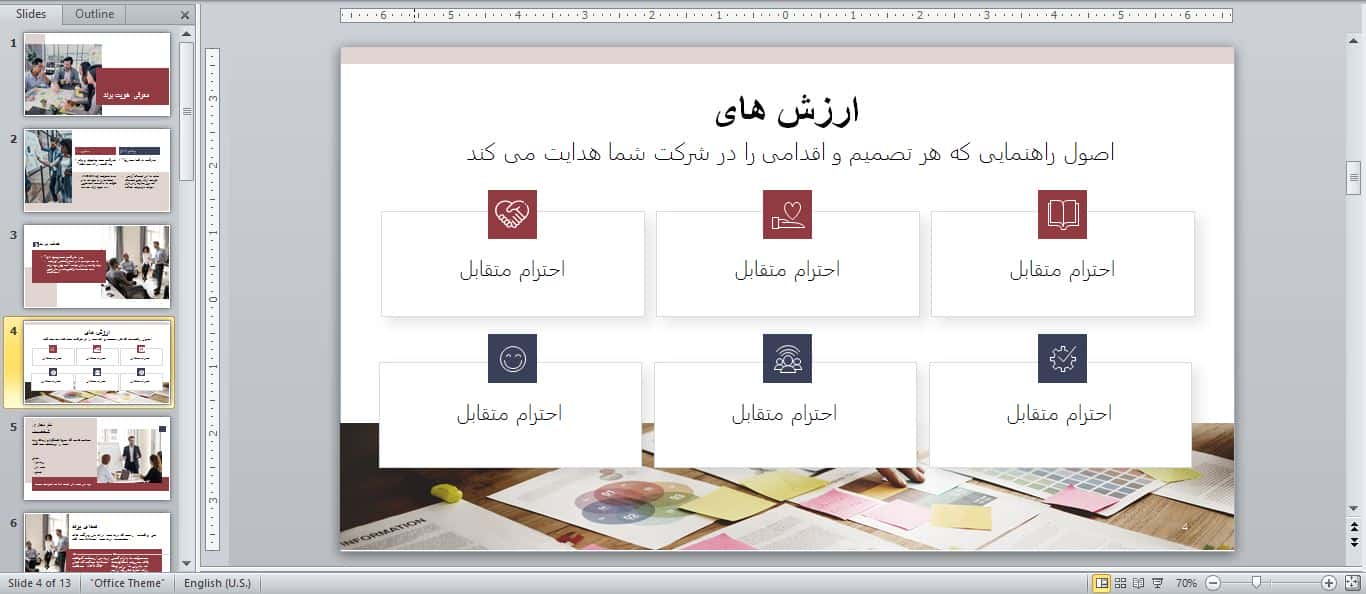 چگونه هویت برند را معرفی کنیم؟

Use this template to create a brand identity presentation and include all the elements that any brand style guide should have. You can cover everything from your brand purpose to your online visual identity.

چه چیزی را باید در یک عرشه برند گنجاند؟

The Brand Identity Presentation Template comes with all the essential parts your brand deck should have. Such as mission, purpose, values, brand personality, brand colors, logo design and stationery.

دستورالعمل های خود را علامت گذاری کنید!

Finally, don't forget to mark your instructions. Your brand identity presentation should speak for itself, so make this deck the best example of your brand document.
Learn more about ready-made PowerPoint templates
I will provide you with a ready-made template in the PowerPoint theme. This template includes beautiful and adjustable designs that you can change according to your needs and using PowerPoint tools. The PowerPoint theme template is a basic template that is used to create professional and attractive presentations in PowerPoint software. This template includes layouts, fonts, colors and images that are combined together to create an attractive and professional presentation. Please note that in order to use this template, you must first collect your information and then use this template. Ready, design your slides.
Dear users, it is recommended to download.
Click on the link below to download a sample PowerPoint theme template in the topic of brand identity introduction template
Files that you may need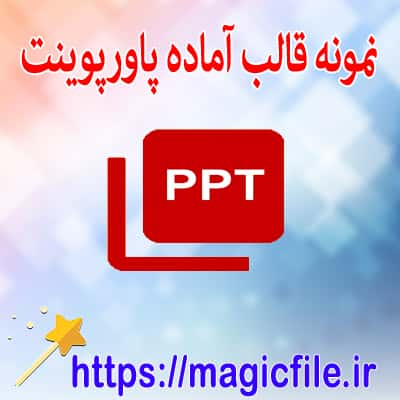 Example of a PowerPoint theme template ppt on the topic of the wheel of fortune
Download
more details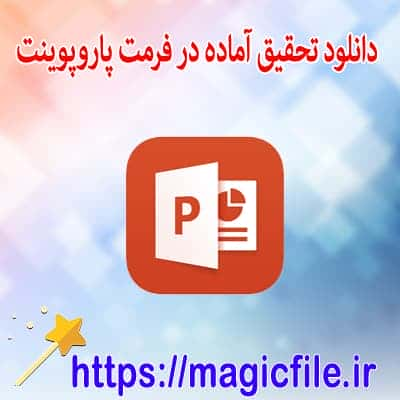 Download ready research about marriage in Islam in the format of PowerPoint ppt file
Download
more details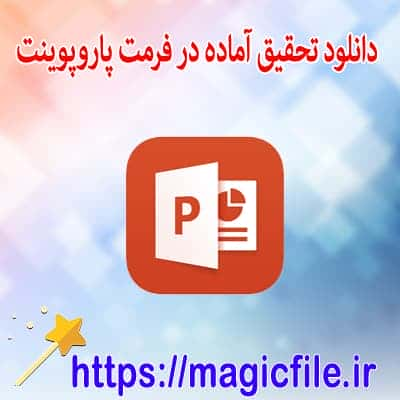 Ready research on osteoporosis in PowerPoint file
Download
more details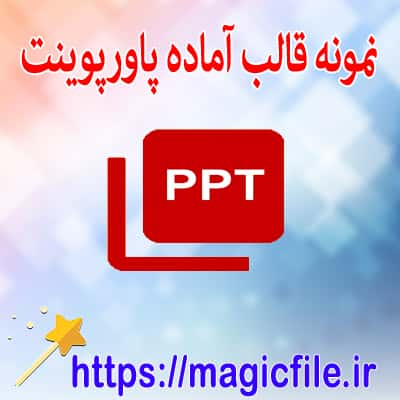 An example of a PowerPoint theme template in the question game topic
Download
more details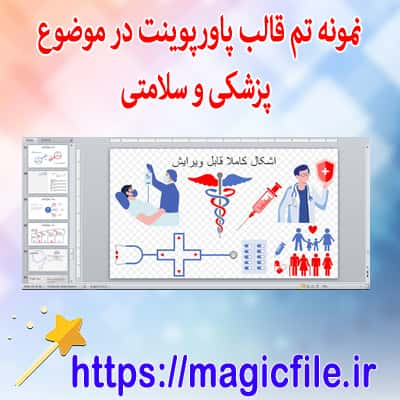 Example of a PowerPoint template theme on the topic of medical family health care
Download
more details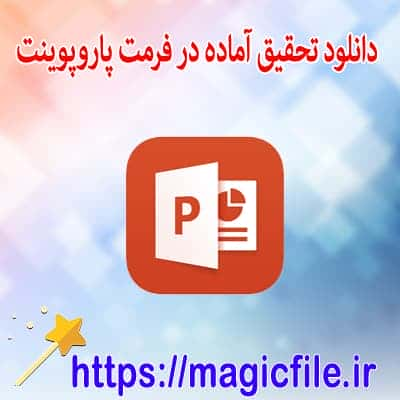 Prepared research on watermelon harvesting machine with PowerPoint file
Download
more details