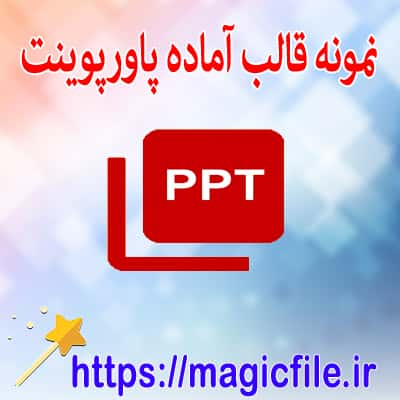 Short description and download linkToday, in this post, for you, dear users of the website, we have prepared a sample PowerPoint theme template on the topic of webinar icons ready for download.
Full description of the file
دانلود نمونه قالب تم پاورپوینت در موضوع آیکون های وبینار
امروز در این پست برای شما کاربران عزیز وبسایت فایل سحرآمیز یک نمونه قالب تم پاورپوینت در موضوع آیکون های وبینار را آماده دانلود قرار داده ایم.
Adding icons to your presentation is a quick way to improve your slides. And for webinars, these little visual aids can make a big difference. Webinar icons help you capture the attention of your audience, convey concepts visually, and make your slides look cleaner. If you're looking for the best webinar icons, this theme has professional icons that you won't find anywhere else. You can manage and edit all these webinar icons in PowerPoint.
Sample runtime images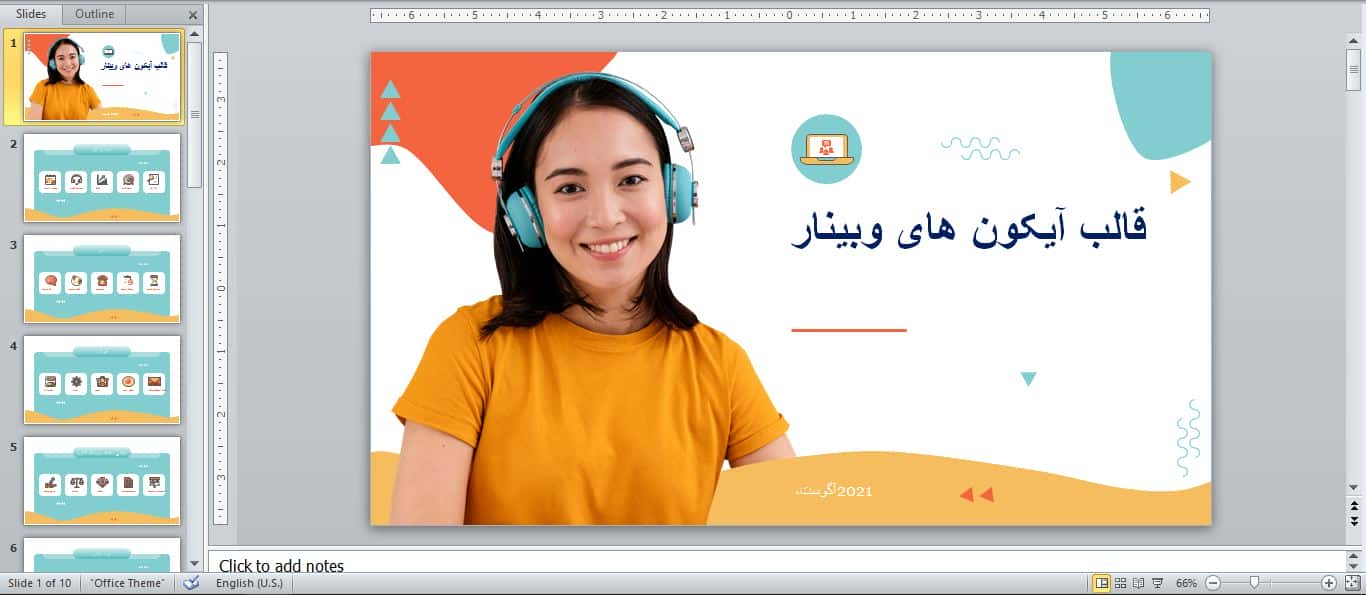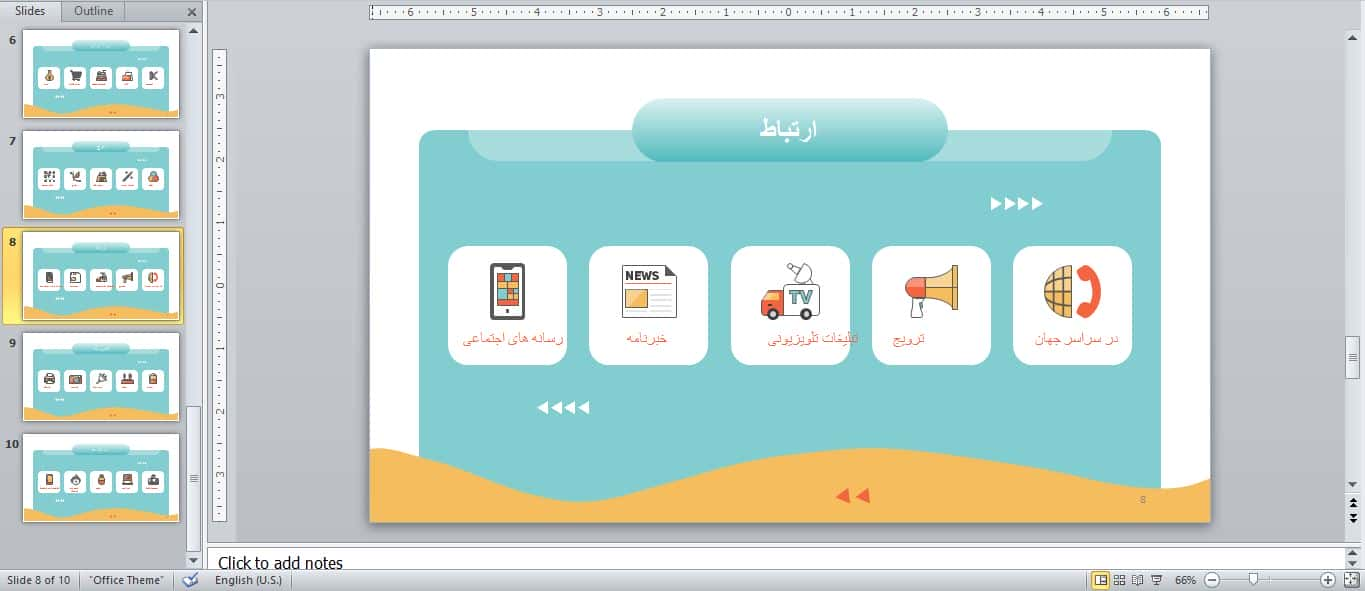 نمادهای ارتباطی برای ارائه وبینار
Does your webinar cover topics about mass media or communications? This PowerPoint template has icons to visualize concepts such as television commercials, social media, advertising, internet. There are also small icons of smartphones, laptops, keyboards and other communication devices.
نمادهای تجاری برای اسلاید وبینار
If your webinar is for a corporate audience, these business icons will enhance your slides. You'll find customer support icons, scheduling icons, and even visual aids for financial topics like budgets, balance payments, invoices, and more.
خرید نمادهای پاورپوینت
Shopping icons are ideal for promotional presentations or webinars where you announce the launch of a product or service. Shopping PowerPoint icons in this template include gift card icon, popular shopping cart icon, discount icon, etc.
آیکون های خلاقانه

همه این آیکون های وبینار بسیار دقیق و رنگی هستند. آنها می توانند مانند تصاویر در پاورپوینت به نظر برسند و برای هر ارائه خلاقانه وبینار مناسب هستند.

گزینه های متعدد برای ارائه وبینار شما

در بالای نمادهای وبینار ذکر شده در بالا، این الگو با نماد ساعت شنی، نماد فهرست چک، نماد ایمیل، نماد قاب سیم، نماد چاپگر و موارد دیگر ارائه می شود.

دسته بندی نمادها

Each set of webinar icons in this template belongs to a topic category. These can be business, office, corporate, finance, purchasing, design, communication, electronics, devices
Learn more about ready-made PowerPoint templates
I will provide you with a ready-made template in the PowerPoint theme. This template includes beautiful and adjustable designs that you can change according to your needs and using PowerPoint tools. The PowerPoint theme template is a basic template that is used to create professional and attractive presentations in PowerPoint software. This template includes layouts, fonts, colors and images that are combined together to create an attractive and professional presentation. Please note that in order to use this template, you must first collect your information and then use this template. Ready, design your slides.
Dear users, it is recommended to download.
برای دریافت دانلود نمونه قالب تم پاورپوینت در موضوع آیکون های وبینار بر روی لینک زیر کلیک فرمایید
Files that you may need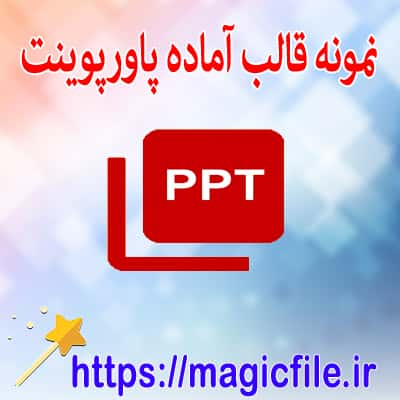 A weekly planner theme PowerPoint template for distance learning with links for easy navigation
Download
more details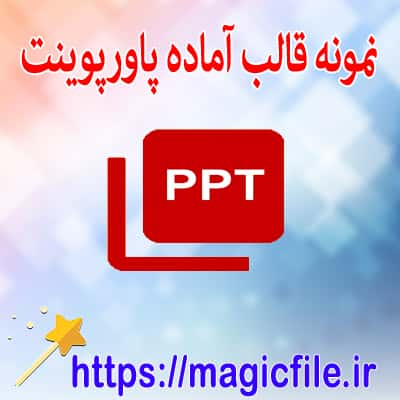 Sample PowerPoint theme template on the topic of Marketing Presentation Slides
Download
more details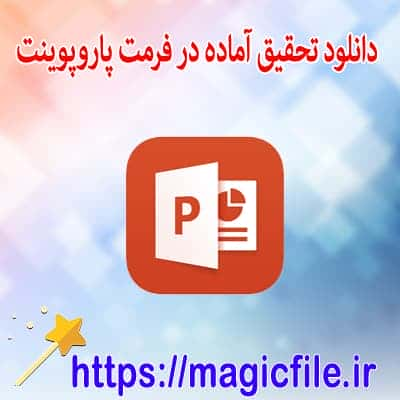 Prepared research on teaching methods and techniques in PowerPoint file format
Download
more details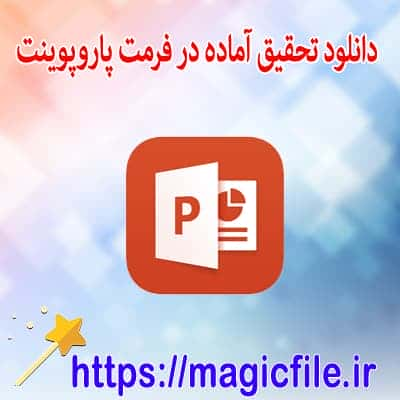 Download the ready research on pressurized irrigation in PowerPoint file
Download
more details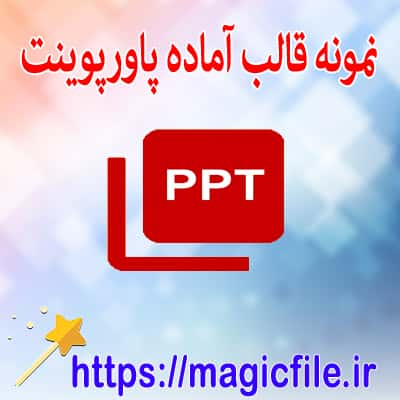 Download progress bar PowerPoint theme template sample
Download
more details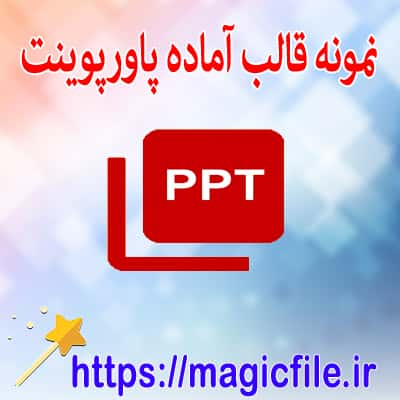 Download the collection of ready elements and icons for PowerPoint design
Download
more details