توضیحات کوتاه و لینک Download Today, in this post, for you, dear users of the website, we have prepared a magic file of a system script for entering and exiting employees using PHP and SQLite.
Full description of the file
Download script سیستم ورورد و Exit کارمندان با استفاده از PHP و SQLite
این پروژه تحت عنوان سیستم مدیریت حضور و غیاب کارمندان است . این یک برنامه مبتنی بر وب است که در PHPAndMySQL databaseDeveloped to manage some attendance. It has a simple and pleasant interface to useBootstrap v5 Frameworkhas it. It also consists of user-friendly features and capabilities.
سیستم مدیریت حضور و غیاب دانشجویان درون مدرسه ای چگونه کار می کند؟
کار سیستم مدیریت حضورAnd the absence includes a small range of features and capabilities that focus mainly on storing, retrieving, and managing records.حضورAnd employee absences are focused during events within the organization. This program has aسایت مدیریت استwhere the management can fill the list of employees, shifts and fields. On the same side of the system. Users can list all employee attendance reports that can be filtered by shifts and field.
The public system site is the side of the application where employees can register their attendance. Employees can simply enter their employee number or code and click on the login type (login/logout) button. The system itself contains a simple logic that prevents double entry of employee logs.
Sample of runtime images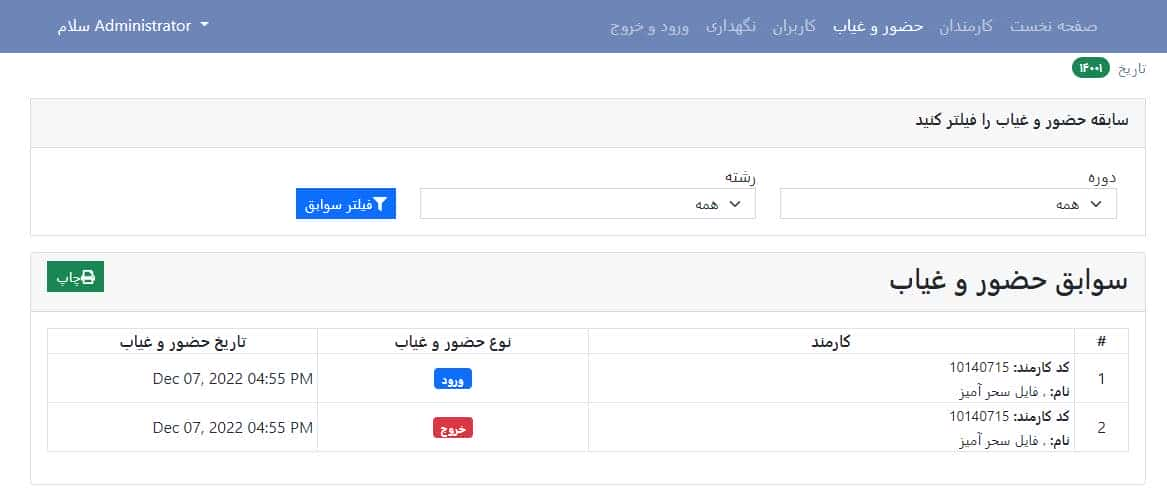 ویژگی ها و عملکردها
این سیستم دارای ویژگی ها و قابلیت های زیر است:
صفحه ثبت حضور و غیاب کارمندان
صفحه ورود ادمین/کاربر
صفحه اصلی ساده
صفحه تعمیر و نگهداری

پنل مدیریت سال
پنل مدیریت شیفت
پنل مدیریت رشته

مدیریت کارمندان
سوابق حضور و غیاب
سوابق حضور و غیاب را بر اساس دوره ها فیلتر do
سوابق حضور و غیاب را بر اساس سطح سال فیلتر do
چاپ سابقه حضور و غیاب
تنظیم سال
User management
Exit
فن آوری ها
Here are the following technologies that I used to develop an employee attendance management system
HTML
CSS
Java Script
PHP
SQLite database
JQuery
Ajax
چارچوب بوت استرپ
آیکون های شگفت انگیز
requirements
everyLocal web serverlike theXAMPP/WAMPDownloadAndنصب do .
zip fileProvide the source code providedDownload do. ( The download button is below )
Installation / commissioning
فایل XAMPP/WAMP خود را open do php.iniو sqlite3 را حذف do و فایل را ذخیره do.
کنترل پنل XAMPP/WAMP خود را open doAnd Apache را راه اندازی do.
filecompressedDownload source codedoneExtraction do .
اگر از XAMPP استفاده می do ، پوشه کد منبع Extraction شده را copydoAnd it's inEnter XAMPP's "htdocs" directory . و اگر از WAMP استفاده می do ، آن را در Enter the "www" directory.
سیستم مدیریت حضور و غیاب کارمندان راIn areviewگر reviewdo . that's meanhttp://localhost/sams/
فایل پایگاه داده در پوشه db با نام presentance_db.db قرار دارد
اطلاعات دسترسی ادمین پیش فرض
user name:admin
password:admin123
Dear user, you are offered a download
Click on the link below to get the script for the employee entry and exit system using PHP and SQLite
Files that you may need
Employee login and logout system script using PHP and SQLite
Download
more details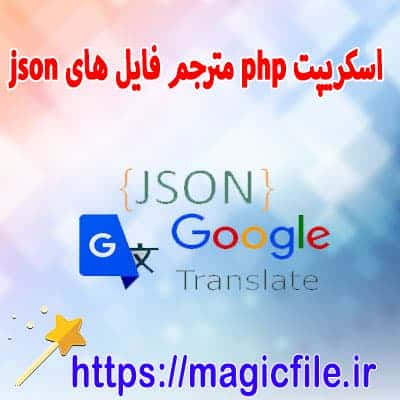 Download script to translate jason json files
Download
more details
Download game script with English words animal names as html5
Download
more details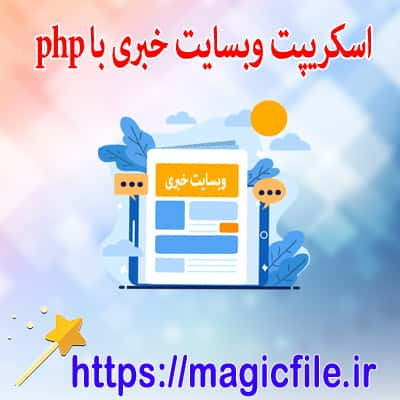 Download the best online news portal project with php
Download
more details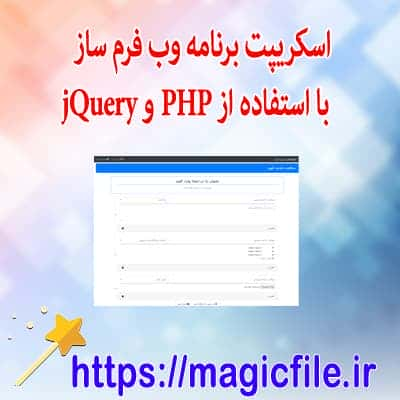 Web form builder script using PHP and jQuery
Download
more details
Download sample food website template in Html language, JavaScript with source code
Download
more details