Short description and download link امروز در این پست برای شما کاربران عزیز وبسایت فایل سحرآمیز یک سورس و کد نرم افزار تبديل رشته ها بين کدگذاري در سی شارپ را آماده دانلود قرار داده ایم.
Full description of the file
دانلود سورس و کد نرم افزار تبديل رشته ها بين کدگذاري در سی شارپ
Today, in this post, we have prepared for you, dear users of the website, the magic file of a source and the software code for converting strings between coding in C Sharp.
این نرم افزار برای تبديل رشته ها بين کدگذاري هگز، url، utf8، gb2312، md5، sha1، sha256، sha512 انجام می دهد. که براحتی می توانید استفاده نمایید.
تصاویر در زمان در اجرای نرم افزار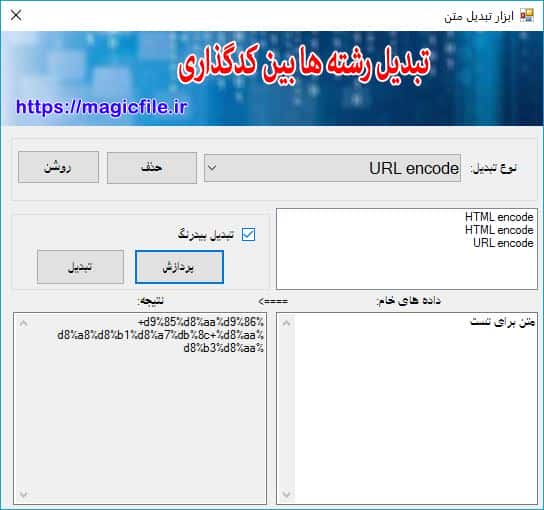 Dear user, you are offered a download.
برای دریافت Download the source and code of the software to change strings between coding in C# بر روی لینک زیر کلیک فرمایید
Files that you may need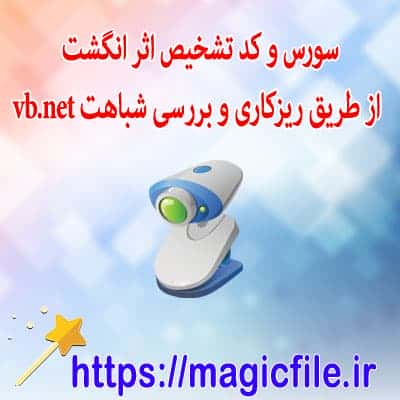 Sample source and fingerprint recognition code with Visual Basic .net vb.net
Download
more details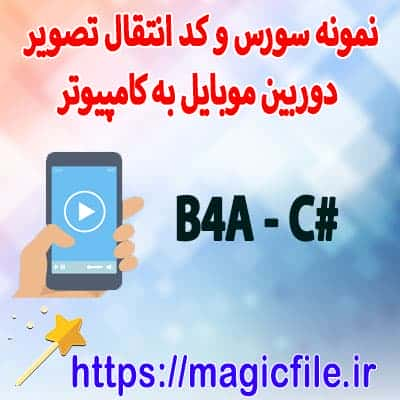 Sample source and software code for transferring mobile camera image to computer
Download
more details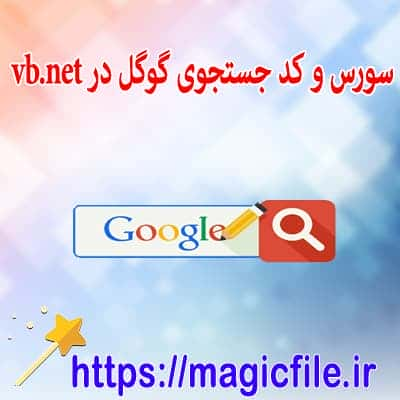 Download the source and code of Google search on vb.net
Download
more details
Download sample source and code of car vision basics in vb.net
Download
more details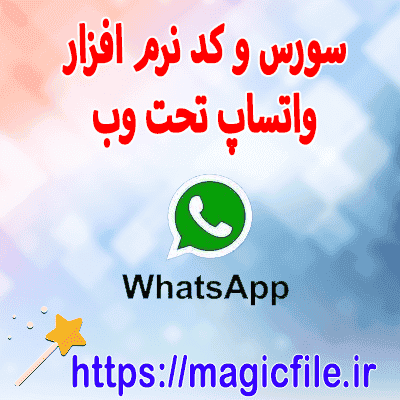 WhatsApp web source and code with the required tools with Android Studio
Download
more details
Point of Sale (POS) management system source and code in VB.Net and MySQL database
Download
more details