Short description and download link امروز در این پست برای شما کاربران عزیز وبسایت فایل سحرآمیز یک سورس و کد نرم افزار همگام سازی فایل های یک پوشه را آماده دانلود قرار داده ایم.
Full description of the file
دانلود سورس و کد نرم افزار همگام سازی فایل های یک پوشه
امروز در این پست برای شما کاربران عزیز وبسایت فایل سحرآمیز یک سورس و کد نرم افزار همگام سازی فایل های یک پوشه را آماده دانلود قرار داده ایم.
من از ویژوال استودیو 2015 برای به پایان رساندم و خود استفاده می کنم. من از وب کلاینت برای کپی فایل ها استفاده می کنم. فکر می کنم سریعتر است و هنگام کپی کردن فایل ها جزئیات بیشتری دارم. استفاده از این اپلیکیشن بسیار ساده است. - پوشه مبدا را انتخاب کنید - پوشه مقصد را انتخاب کنید - گزینه های همگام سازی را انتخاب کنید، 3 گزینه دارید - در نهایت روی دکمه "شروع همگام سازی" کلیک کنید اگر می خواهید جزئیات بیشتری را مشاهده کنید، دکمه فلش پایین را فشار دهید.
نمونه تصویر در زمان اجرا پروژه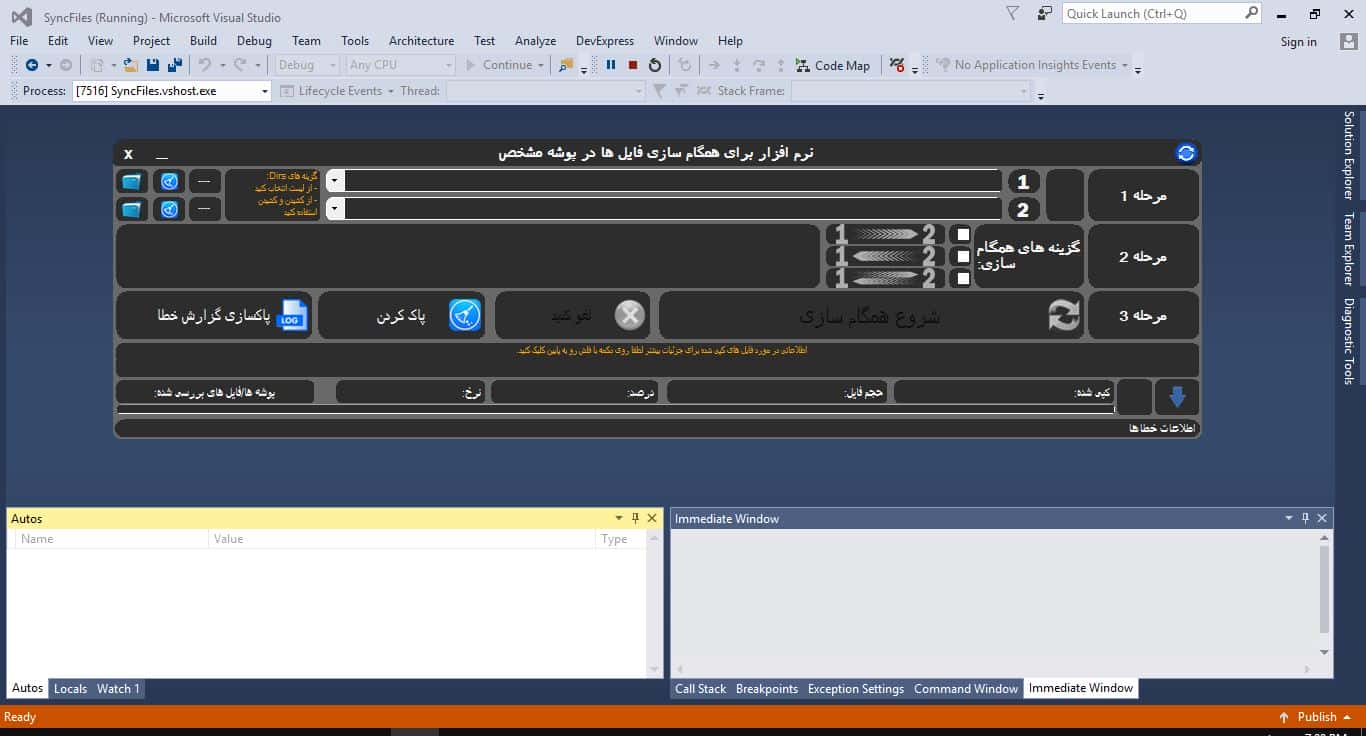 Dear user, you are offered a download
برای دریافت Download the source and software code for synchronizing the files of a folder بر روی لینک زیر کلیک فرمایید
Files that you may need
Source and keyword extraction code with entropy difference between internal and external mode with Visual Basic .NET
Download
more details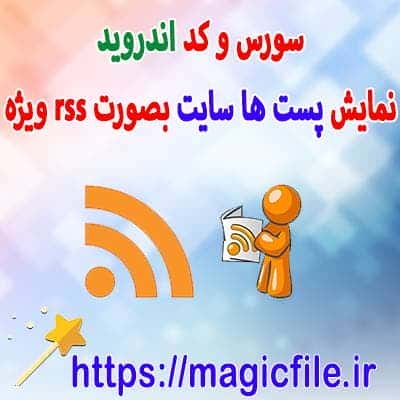 Source and code Android Studio (Android Studio) news reader to display website content
Download
more details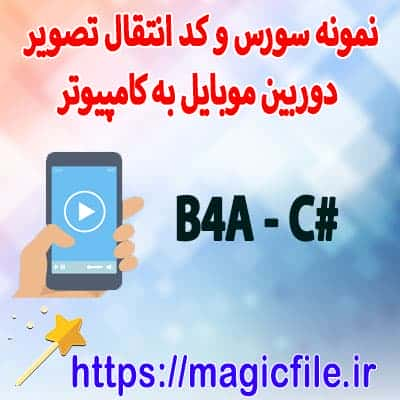 Sample source and software code for transferring mobile camera image to computer
Download
more details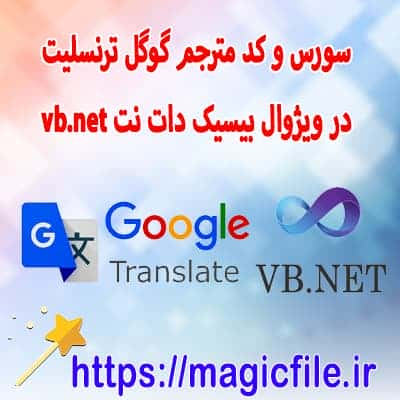 Source and code of Google Translate translator software with Visual Basic .NET
Download
more details
The script to create a Persian/English crossword using advanced search in ASP C#
Download
more details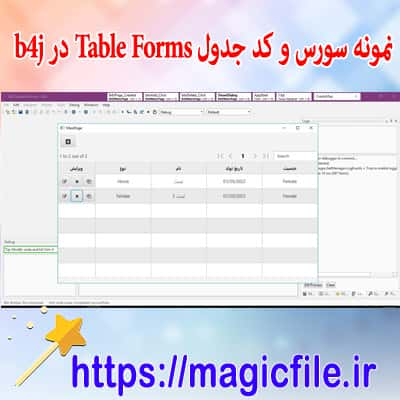 Sample source and code of table forms in b4j with the possibility of editing and adding
Download
more details