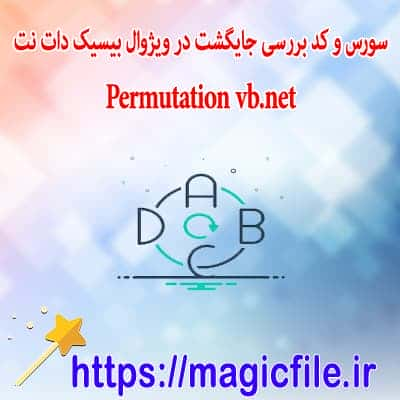 Short description and download linkToday, for you, dear users of the Magic File website, we have prepared a sample software in the subject of permutation review with Visual Basic .Net Permutation vb.net.
Full description of the file
Permutation source and code with Visual Basic.Net Permutation vb.net
Today, we have prepared for you, dear users of the website, a magic file of a software sample on the topic of permutation review with Visual Basic.Net Permutation vb.net ready for download.
About this application
This software is for combining and displaying numbers and letters, for example we have the letters A B C and we want to combine and display these letters as (ABC-ACB-BCA-BAC,...) Now with the software The software can easily do this
Sample application runtime image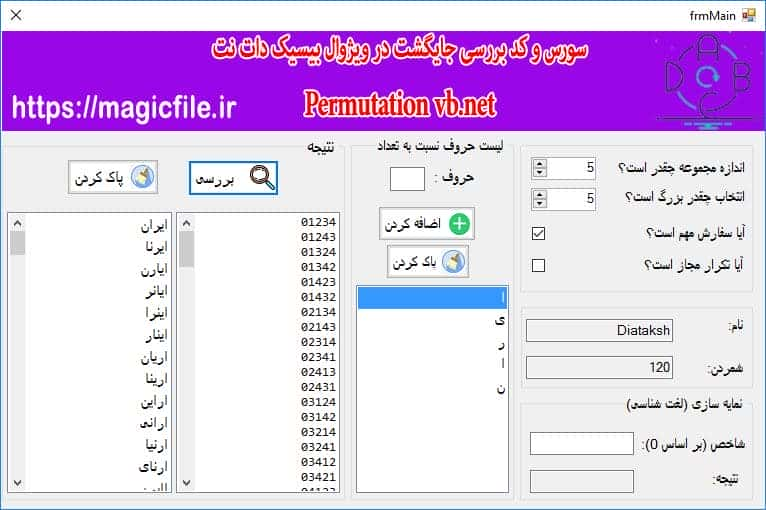 درباره Permutation بیشتر بدانید
از ویکی‌پدیا، دانشنامهٔ آزاد Permutation (به انگلیسی: Permutation) یا Order, in the realm of composition, it means arranging or changing the order of the members of a set. This arrangement may be linear or non-linear (for example, around a circle, in which case it is called distance permutation). The members of the collection can be anything, for example, an object or a number or a letter, and they can also be repeated or distinct. In any case, the number of ways to arrange these members is important.
In each of the six rows, a different permutation of three balls is specified.
There are 4 singleton classes (prefixed with EF) that create counters that list all combinations or arrangements of n and k data.
A number or a specific element of counting One way of calculating is to call the counter repeatedly in order all or sometimes.
I wrote 2 algorithms to find an element of a device or a combination using factoradic and hybrid, respectively.
I do not know if there is a similar way for the relevant repetitions. Especially repetitions that have many elements.
Also for the devices I just found a way to ν = κ (permutation).
The element that counters return at each step of the iteration is an array of integers of length k. These integers are in the [0, n-1] or [1, n] set, depending on the IndexBase attribute.
They can be used as indicators in any other array to select all possible combinations or permutations.
Main features:
Ability to adjust the size and size of strings
Show counting
Display name and type of algorithm
With the possibility of entering Persian letters and any other letter
High speed and efficiency
Simultaneous display of numbers and letters
For you, dear user, a download is suggested
Click on the link below to get the source and code of permutation check with Visual Basic .Net Permutation vb.net
Files that you may need
Source code of sleep interpretation software with Basic Four Android b4a
Download
more details
Attendance monitoring system source and code for RTTSE in VB.net
Download
more details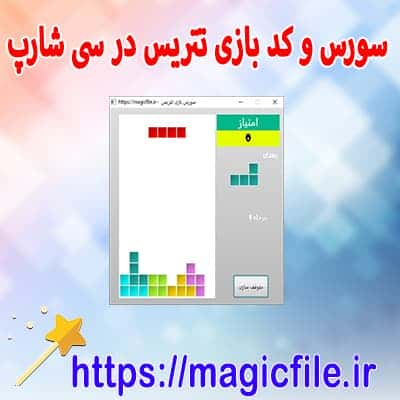 Download the source and code of Tetris game project in C #
Download
more details
Sample source and software code of sports training program for Android Studio Kotlin (Android Studio Kotlin)
Download
more details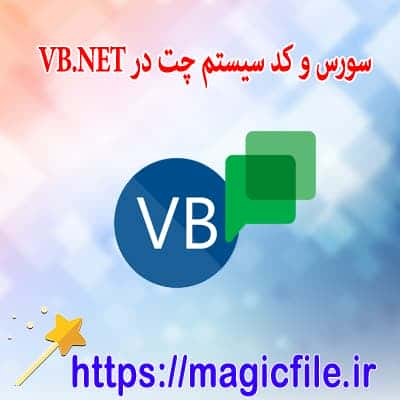 Download source and chat system code in VB.NET
Download
more details
Source and sample code of advanced library management system software using VB.NET
Download
more details