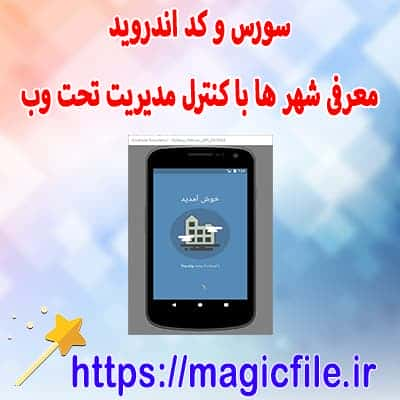 Short description and download linkToday, in this post, we have prepared for you, dear users of the website, a MagicFile of an Android studio source and code on the subject of programs for tourists or city guides with web-based management. The user side is programmed with Android Studio and the management side is php-programmed
Full description of the file
Download the source and code of Android Studio in the theme of the program for tourists or city guide with web management
Today, in this post, we have prepared for you, dear users of the website, a MagicFile of a source and code of Android Studio in the subject of programs for tourists or city guide with web management, where the user side is programmed with Android Studio and the management side is php
This source and code is an Android application template that shows an interesting place of a city with descriptions and some features. This app is suitable for tourists or city guides. The city model is the best choice to improve tourism and promote the best place in your city.
Sample of runtime images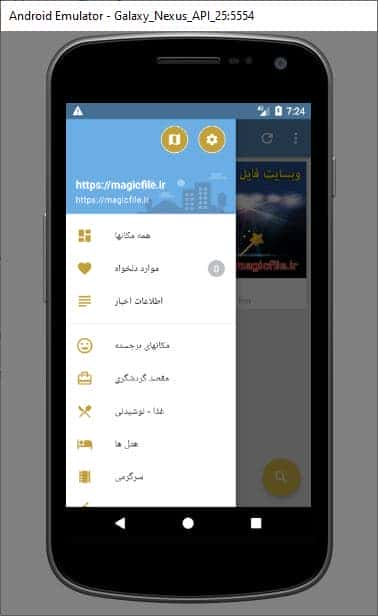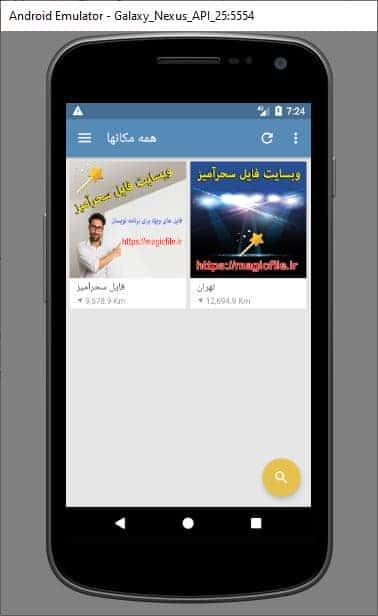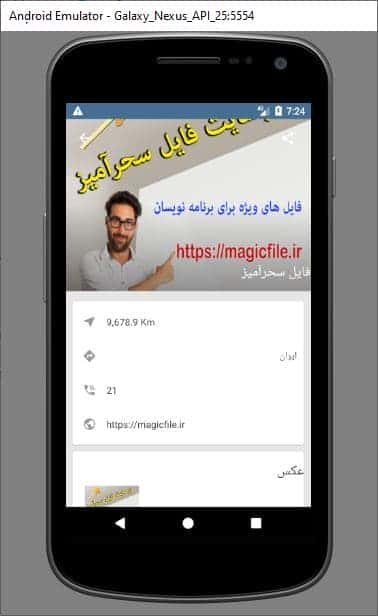 Sample web images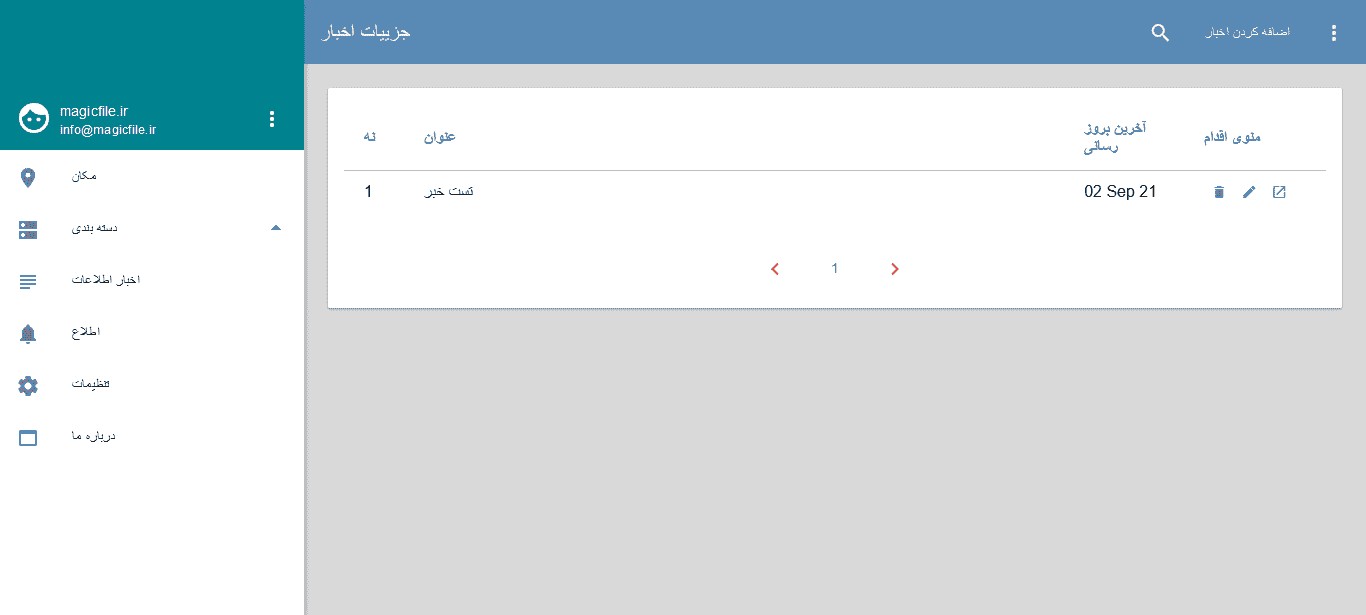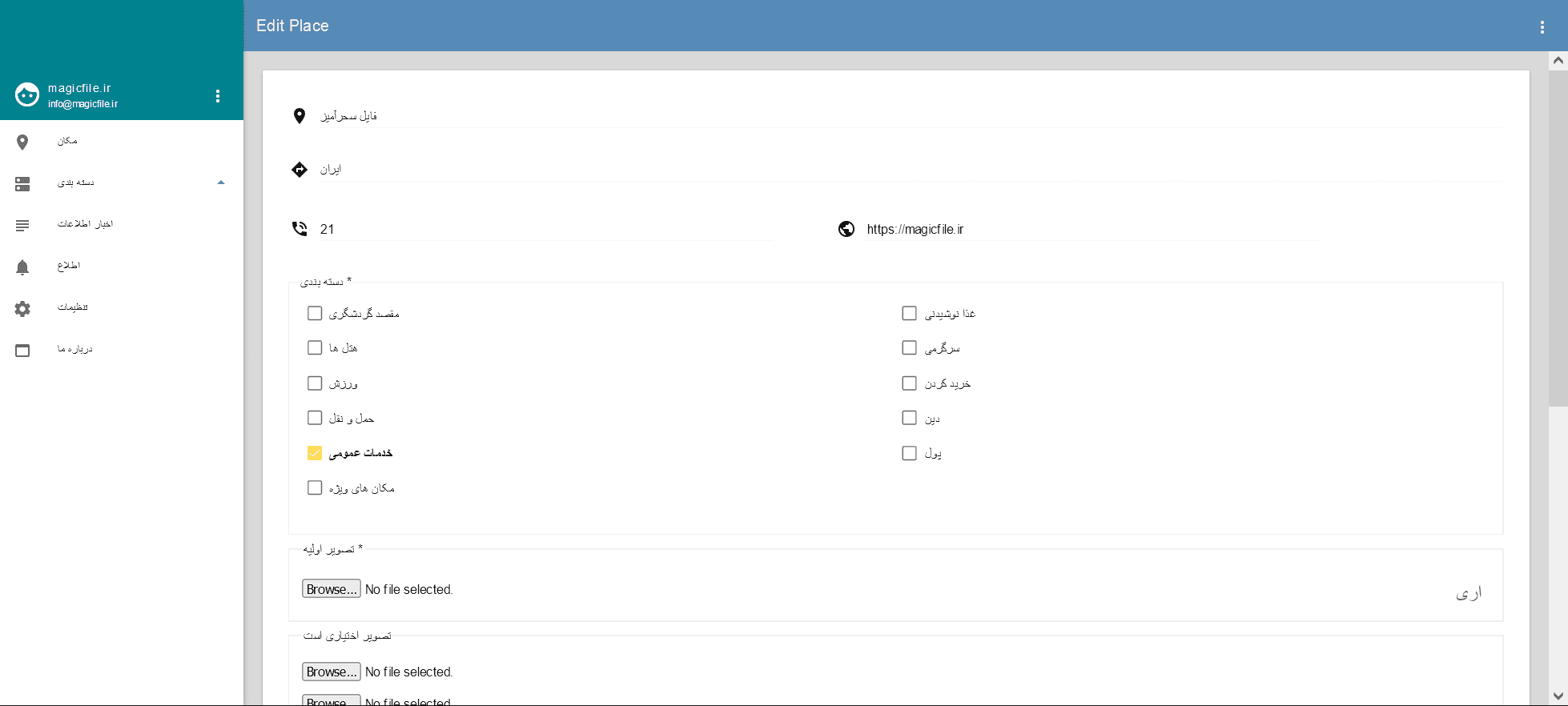 The main features of this source and code Android Studio in the theme of the program for tourists or city guide with web management
Implement material design for Android
Custom location menu
Go to place places
Special category of recommended places
Offline mode support
MapView View Show location
Search Location Filtering - Recent Search History
Supports multiple images for a single location
Sort by proximity when GPS is enabled
Multi-page support
Volume notifications
Image push notification
Advertising banner
The supervisor can manage everything
And other cases
You will download the following files
Source and user side code with Android Studio
Management script with php
Web site database as mysql
Dear user, you are offered a download
Click on the link below to get the source and code of Android Studio in the subject of the program for tourists or city guide.
Files that you may need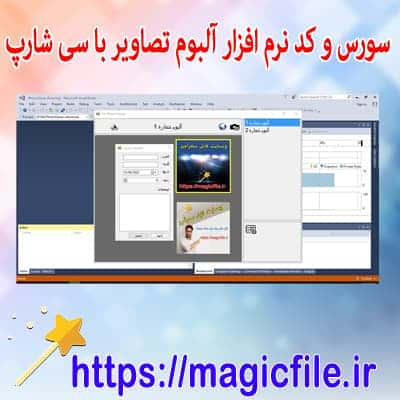 Download the source and code of the image album software in C #
Download
more details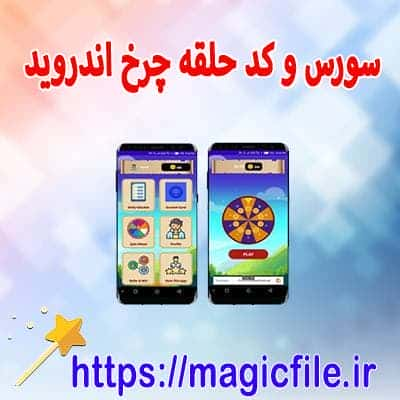 Source and code Scratch & Spin (rotating ring with scratch screen) to win the Android app
Download
more details
Source and code of polynomial math parser in VB.NET
Download
more details
Download the barcode source code with C #
Download
more details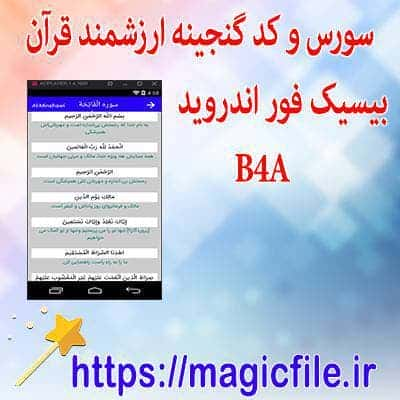 Download the source code of the heavenly treasure (Quran) in Basic Four Android
Download
more details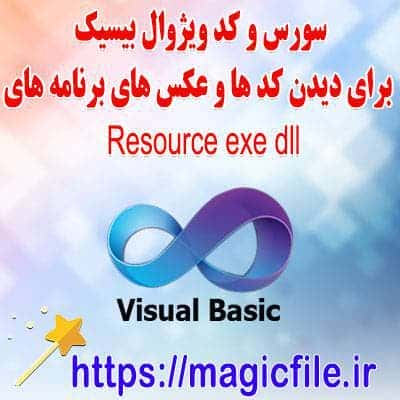 Download the source program of extracting Windows exe and dll executable files to see binary codes and images
Download
more details