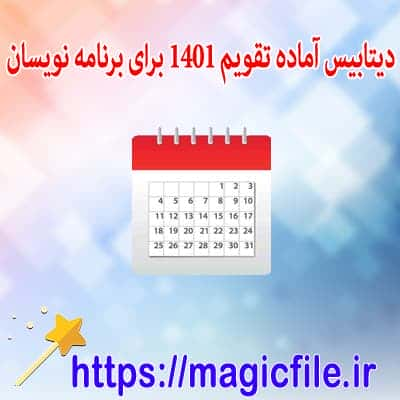 Short description and download linkToday, for you, dear users of the Magic File website, we have prepared a complete database of the 1401 calendar for programmers in full download.
Full description of the file
Download the complete 1401 calendar database for programmers in full
Complete databaseCalendar 1401 یک Complete databaseFromDatabaseThe calendar is 1401, which has been specially prepared by the Saharamaz file website. This database contains the appropriate calendars for the lunar and solar months. It is undoubtedly one of the complete references from the calendar database.
This database is the complete database of the 1401 calendar for people whoprogrammerAre or have written a program for the 1401 calendar and are now looking for a complete source ofDatabase InformationThe calendar is suitable to be used in your program and it can be edited and converted to other databases.
The benefits of a dream interpretation database are as follows:
Complete database
Editing capability
Ability to change the database format and convert it to other databases
داراي دو فرمت Sql, SqLite
Has a calendar fit
Has lunar and Gregorian months
Precisely designed for programming for separate fields for the holidays
Simplicity and comprehensibility in the database
The main fields of this database are as follows
ID
Month
Date Day
Day
تاریخ شمسی
Lunar day
lunar month
Gregorian day
Christian month
occasion
Closed
Sample images from the database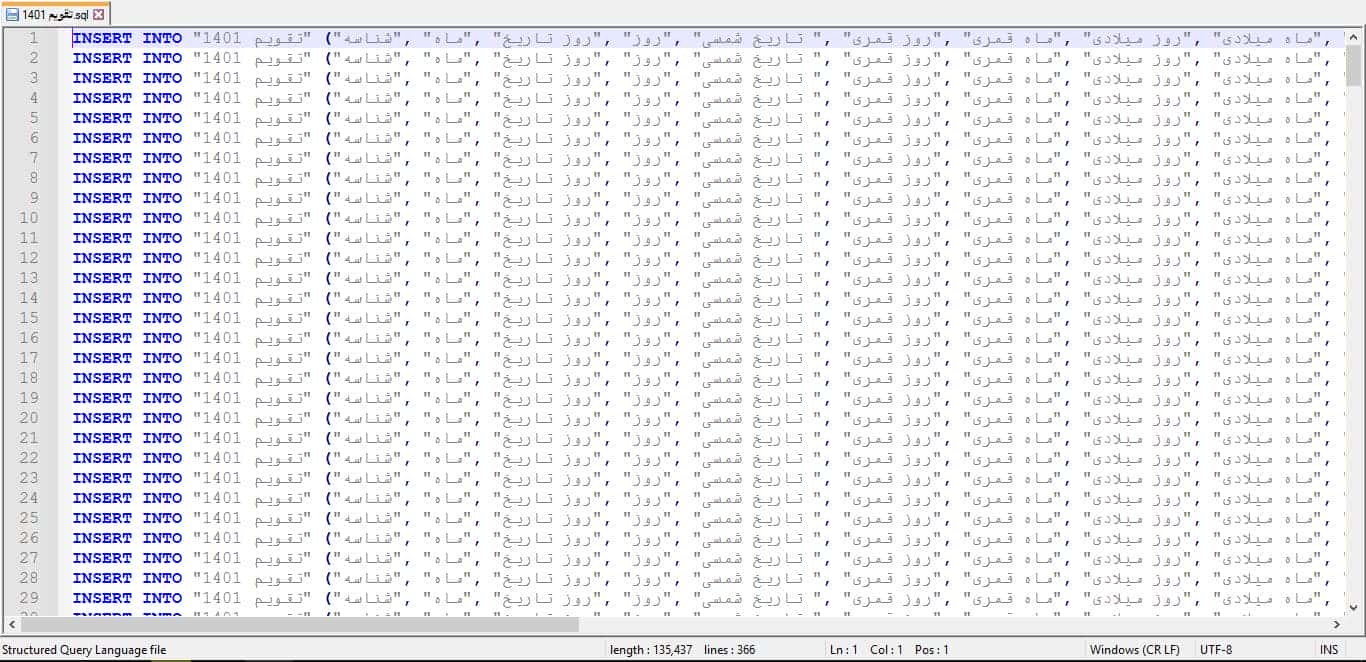 Dear user, you are offered a download
Click on the link below to download the full 1401 calendar database for programmers
Files that you may need
Download the whole set of mathematical formulas in one place
Download
more details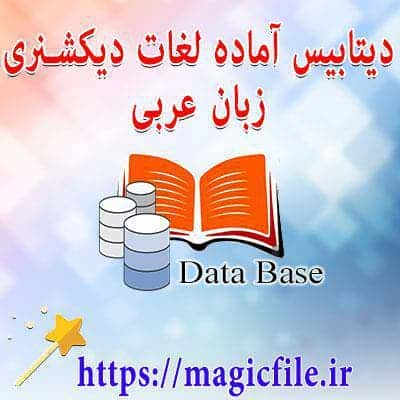 Download ready database of Arabic to Persian dictionary and vice versa database
Download
more details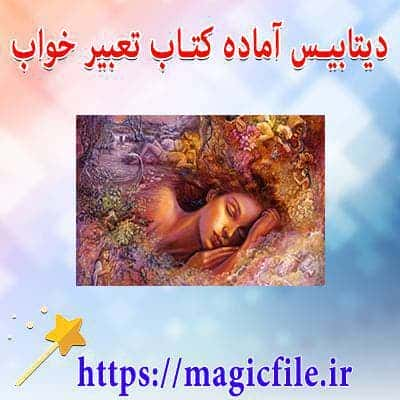 Complete Dream Interpretation Database The most complete database of dream interpretation
Download
more details
Download sample AntiDDOS-system file with php php
Download
more details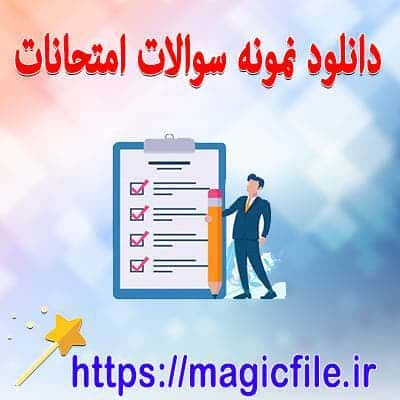 Download sample relief questions and accidents
Download
more details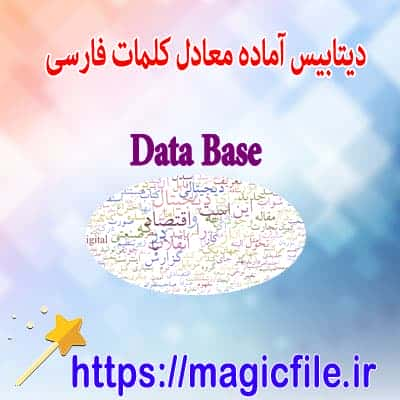 Download the ready database of Persian word equivalents (Persian vocabulary selection)
Download
more details