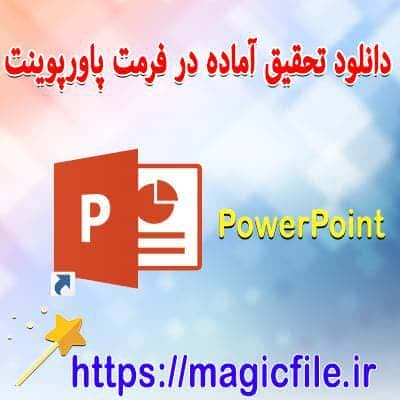 Short description and download linkToday, we have prepared a ready-made article for you, dear researchers, about clinical examinations and the method of taking a history. You can present it as a research research in a PowerPoint file. It is also editable
Full description of the file
Download ready-made research on clinical examinations and how to get a reference history: Barbara Bates book in PowerPoint file with editability
Today, for you dear researchers, we have prepared a ready-made article about clinical examinations and the method of obtaining a history. You can present it as a research research in a PowerPoint file.
Details of the file you will download are as follows
Title: Clinical examinations and history taking method
File format: PowerPoint ppt PowerPoint
Ability to run with Office versions: 2013 to the latest version
Ability to edit after download: Yes
Possibility of printing: without any printing problems
Number of pages: 130
Reference: Barbara Bates' book
Screenshot slides of this study Clinical examinations and history taking method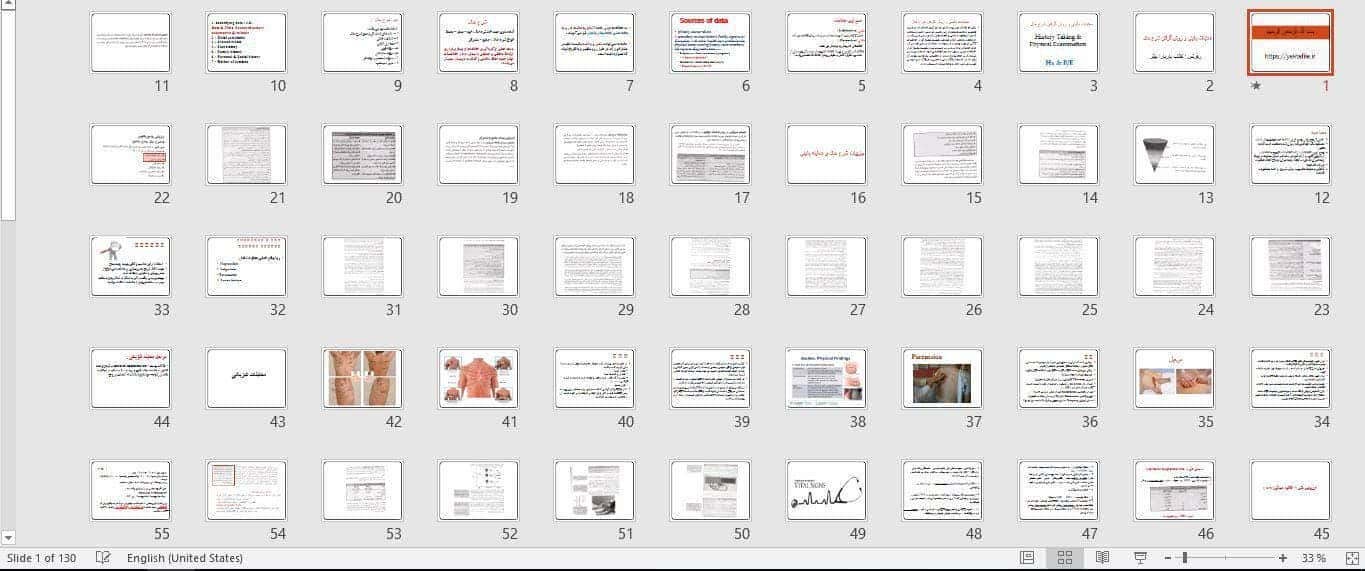 Part of the selected text from the file is as follows
One of the important tasks of nurses is to collect information about the health status of clients. A complete health examination includes a history of health and physical examinations. A health history includes an interview to gather mental information about the client's condition. Physical examinations are performed from head to toe by examining each system of the body to gather objective information about the client. The accuracy of the nursing study is effective in choosing the type of treatment and evaluating the client's response to it. Continuity of health care depends on permanent objective care and complete and comprehensive nursing examination.
عيني ((Subjective
Symptoms and behaviors that the nurse observes and judges based on.
Objective
Information that the patient gives to the nurse.
When collecting and recording patient information, the nurse must ensure that the information is appropriate, accurate, complete, and true.
Objective information is called explicit or implicit data, and subjective data is called hidden or implicit data.
Data can be variable or constant, such as blood pressure, which varies throughout the day, or date of birth, which is always constant.
The main method of data collection is patient interview.
The interview is a purposeful planned communication in order to:
Gathering information - providing information - identifying problems - evaluating change - providing training - providing support - creating the ground for counseling - creating the ground for treatment.
Interview steps:
Preparation - Appropriate environment - Method of starting and continuing the interview - Closing
And ... to study the complete file of clinical examinations and the method of taking the history, download it
Dear ones, you will be happy. If you have any suggestions about clinical examinations and the method of taking a history, please send us your comments from the comments section.
Click on the link below to get the research ready for clinical examinations and how to get a reference history: Barbara Bates book in PowerPoint file format.
Files that you may need
A collection of ready corporate, accounting and warehouse forms in Word file format
Download
more details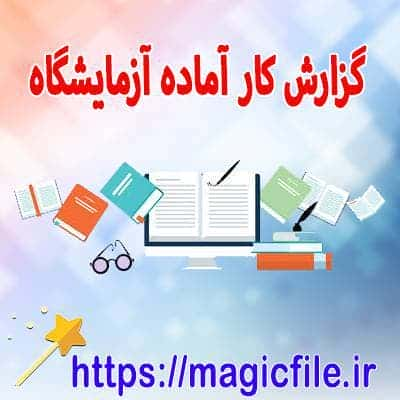 Download the work report of the Power Basics Lab in the form of an editable Word file
Download
more details
Ready research on cable and its standards in the distribution network
Download
more details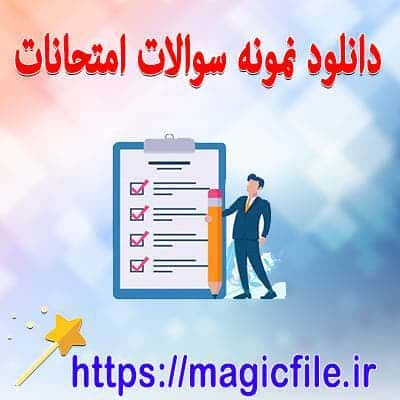 Download sample questions on the principles of guardianship in Word file format with editability
Download
more details
Download sample complete orthopedic questions
Download
more details
Download English to Farsi vocabulary book for students (software that can be used on Android)
Download
more details