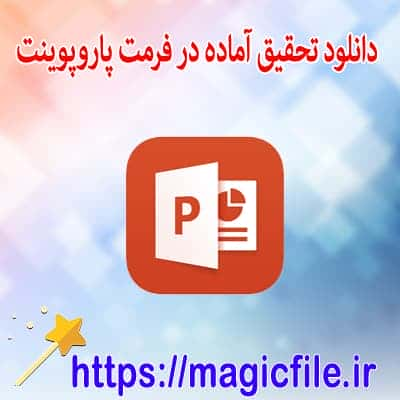 Short description and download linkToday, for you, dear researchers, we have prepared a ready-made article about mental disorders after childbirth, ready for download.
Full description of the file
Download ready research about mental disorders after childbirth in the format of an editable PowerPoint file
Today, for you, dear researchers, we have prepared a ready-made article about postpartum mental disorders ready for download. You can submit it as research. It is also editable in PowerPoint file format
جزییات فایل بصورت زیر می باشد
عنوان : اختلالات روانی بعد از زایمان
فرمت فایل : پاورپوینت ppt PowerPoint
Ability to run with office versions: 2013 to the latest version
It has the ability to edit after downloading
Possibility of printing: without any problems in printing
تعداد اسلایدها : 51
اسکرین شات اسلایدر های این تحقیق اختلالات روانی بعد از زایمان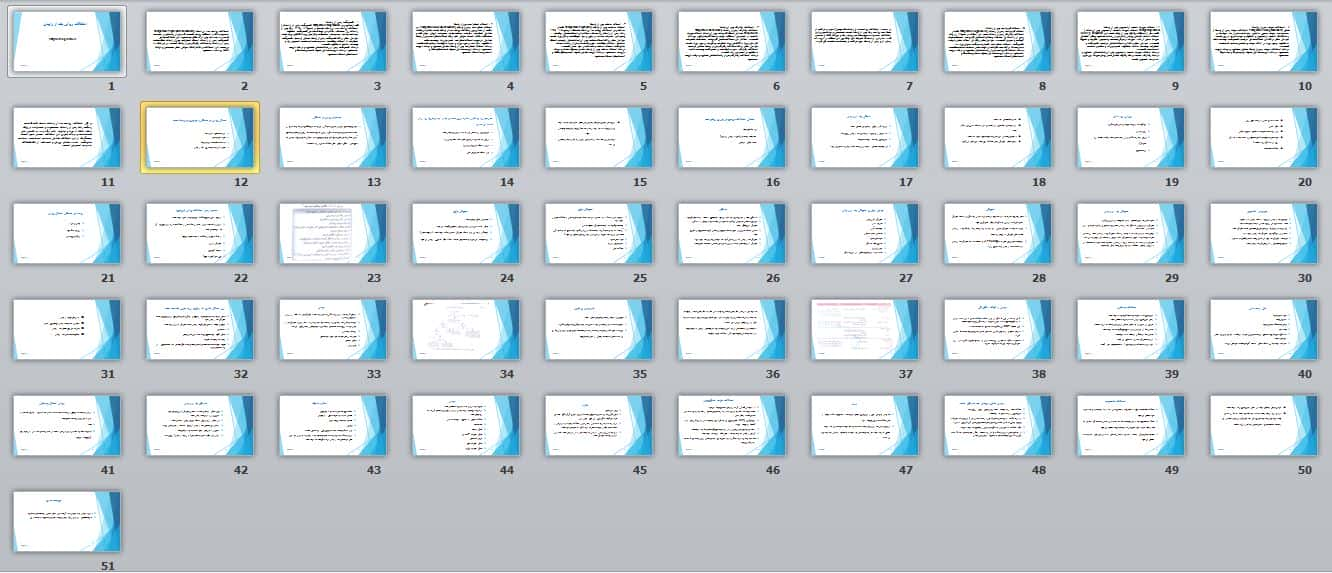 قسمتی از متن انتخاب شده از داخل فایل بشرح زیر می باشد
درمان اختلالات رفتاری پس از زایمان شامل مشاوره و درمان دارویی می‌شود.
As a result, postpartum mental disorders are an important issue in the care of women's mental health after childbirth. Rapid diagnosis and treatment of these disorders can guarantee the improvement of the mental health of women and their babies. Therefore, women who have the necessary conditions for the occurrence of these disorders, should receive proper care and support before and after childbirth.
1. اختلال کم‌توانی پس از زایمان:
Postpartum hypotonia is one of the behavioral disorders after childbirth. This disorder is about ?? It occurs in women after childbirth and its symptoms include weakness, fatigue, drowsiness and headache. Risk factors for this disorder include a history of depression, anxiety disorder, family pressure, delivery of the infant to the hospital for a long period of time, and lack of social support.
Postpartum hypothyroidism treatment includes counseling and drug treatment. Drug treatment includes the use of antidepressants and anti-anxiety drugs.
2. اختلال خوردن ناشی از استرس پس از زایمان:
Postpartum Stress Eating Disorder is another behavioral disorder after childbirth. This disorder causes weight gain in postpartum women, and its symptoms include overeating, eating when nervous and stressed, anxiety and irritability. Risk factors for this disorder include history of depression and anxiety, unfavorable financial situation, high stress and lack of social support.
Treatment of eating disorder caused by postpartum stress includes counseling and behavioral therapy. Behavioral therapy includes changes in eating habits, exercise and stress management.
اختلالات روانی بعد از زایمان
Pregnancy and childbirth are sometimes so stressful that they trigger mental illnesses. These diseases may be a reflection of the recurrence or exacerbation of previous mental disorders or indicate the beginning of a new disorder.
In America, suicide is the fifth leading cause of death in the perinatal period, and major depression is considered one of the most powerful predictors of suicidal thoughts.
اختلال روانی در حاملگی با موارد زیر در ارتباط است:
مراقبت های پری ناتال اندک
سوء مصرف مواد
پیامد های ضعیف مادری و نوزادی
خطر بالا تر بیماری های روانی بعد از زایمان
تعدیلهای روانی در حاملگی
Biochemical factors and stressful life factors can have a dramatic effect on mental illnesses. Pregnancy-related changes in the level of sex steroids and monoamine neurotransmitters, dysfunction of the hypothalamic-pituitary-adrenal axis, thyroid dysfunction, and changes in the immune response are all associated with an increased risk of mood disorders.
و ... برای مطالعه و دسترسی به متن کامل فایل اختلالات روانی بعد از زایمان را دانلود فرمایید
Click on the link below to receive a ready-made research on postpartum mental disorders in the form of a PowerPoint file
Files that you may need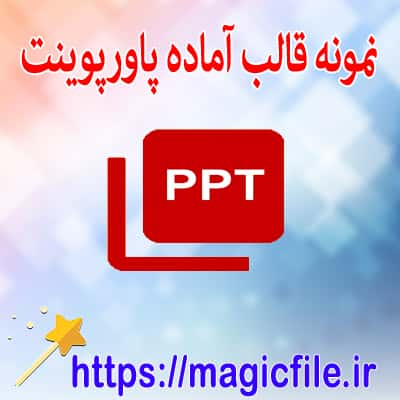 Download a sample PowerPoint theme template on the subject of the Arabic language and culture lesson
Download
more details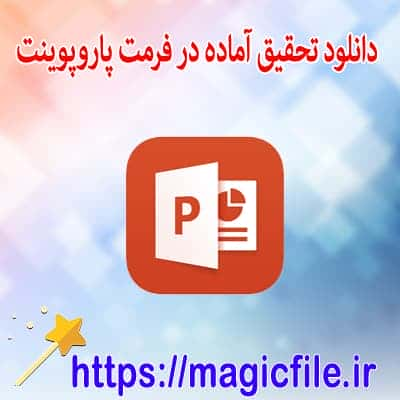 Prepared research on the role of physics in medicine in PowerPoint file format
Download
more details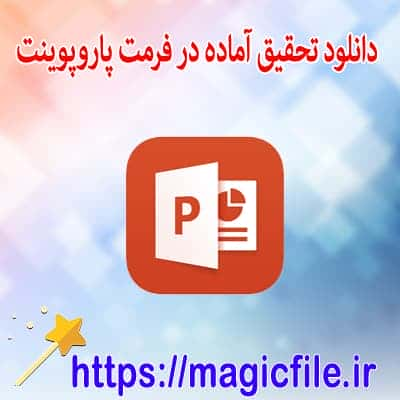 Ready research on power amplifiers in PowerPoint file format
Download
more details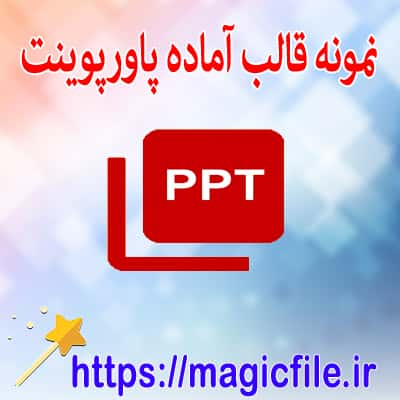 Sample PowerPoint theme template on the topic of heart disease prevention
Download
more details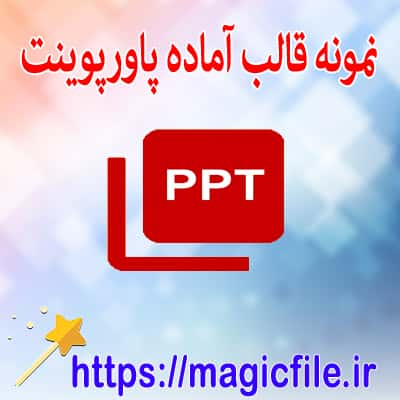 Download a sample PowerPoint theme template ppt on the topic of religious Islam
Download
more details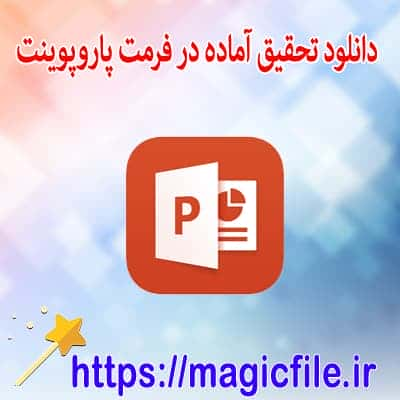 Download ready research on irrigation in PowerPoint file
Download
more details