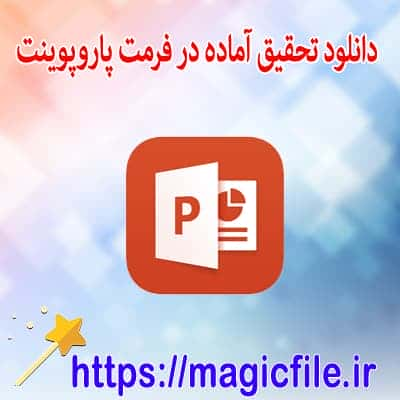 Short description and download linkDear friends, we have prepared a research for you about the cultivation of fodder grains in PowerPoint format and beautiful slides. It is also editable and printable, you can easily change it.
Full description of the file
دانلود Prepared research on fodder grain cultivation with PowerPoint file ppt
دوستان عزیز برای شما یک تحقیق آماده در مورد زراعت غلات علوفه ای با فرمت پاورپوینت و اسلاید های زیبا آماده کردیم همچنین با قابلیت ویرایش و پرینت گرفتن می باشد به راحتی می توانید تغییر دهید
مشخصات تحقیق آماده در مورد زراعت غلات علوفه ای به شرح زیر می باشد :
عنوان تحقیق : زراعت غلات علوفه ای
فرمت فایل : PowerPoint (.ppt)
قابلیت ویرایش : دارد
چاپ : بدون مشکل در پرینت گرفتن
تعداد اسلاید : 25
اسکرین شات اسلاید های این تحقیق آماده در مورد زراعت غلات علوفه ای
قسمتی از متن انتخاب شده از داخل فایل پاورپوینتی :
The cultivation of fodder grains, as one of the most important agricultural sectors in the world, plays a very important role in meeting people's needs for food and animal feed. In this article, the type and types of fodder grains, water and soil requirements, cultivation methods and growth stages of fodder grain plants are discussed.
نوع و انواع غلات علوفه‌ای:
Forage grains include different types of plants such as barley, wheat, fodder corn, seed corn, alfalfa, etc. Due to their high nutritional value and ability to tolerate different environmental conditions, these plants are widely used to meet the needs of animal husbandry and raising animals.
نیازهای آبی و خاکی:
Fodder grains need rich water and soil resources. These plants need a significant amount of water and nitrogen, phosphorus, potassium and other nutrients from the soil to grow and develop. For this reason, the use of chemical fertilizers and soil amendment increases yield and improves the quality of products.
روش‌های کشت:
Fodder grains can be grown as seeds, plants or using cuttings. In the seed cultivation method, the seeds are planted in the ground and after storage, they are harvested by hand or using collection devices. In the plant culture method, plants are grown using cuttings taken from previous plants. In the cutting method, the cuttings are buried in the ground and after growth and development, they are harvested manually or using harvesting devices.
گیاه علوفه ای مرغوب ازخانواده بغولات جهت تهیه علوفه سبز و خشك كه در تناوبهای زراعی باغات و یا بصورت كود سبز استفاده می شود.
دوره رشد : این گیاه را در اواخر زمستان و اوایل بهار زمانی كه هیچ گیاه دیگری شروع به رشد نكرده می توان به عنوان علوفه استفاده كرد .
در ایران دارای 3 واریته به شرح زیر است :
1- Majus : با برگه هایی به طول 3 تا 5 سانتیمتر جام گل به طول 8 – 10 میلیمتر.
2- Resupinatum : گل آذین در مرحله میوه به قطر 1.5 – 3 سانتیمتر .
3- Microcephalum : گل آذین در مرحله میوه 0.7 – 1 سانتیمتر.
كود دهی به شبدر ایرانی :
70-90 كیلوگرم فسفر كه زمان كاشت بذر به زمین داده میشود.
In early spring, due to the little activity of nitrogen-fixing bacteria, nitrogenous fertilizers can also be used as vinegar (the amount of 25 kg per hectare and the same amount is also given in the second row).
And ... Download the file to read it in full
برای دریافت Prepared research on fodder grain cultivation with PowerPoint file بر روی لینک زیر کلیک فرمایید
Files that you may need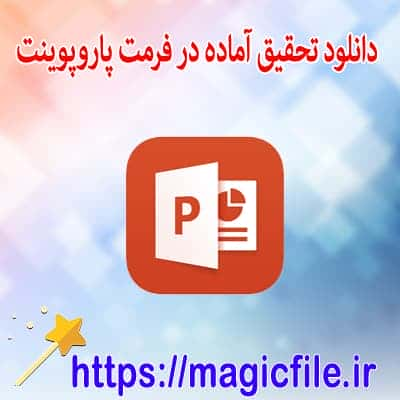 Research on crisis water shortage in editable PowerPoint file
Download
more details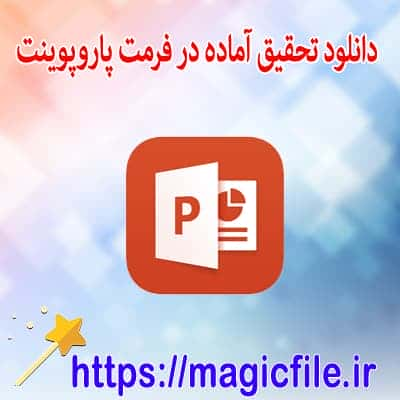 Download ready research about waves in PowerPoint file format
Download
more details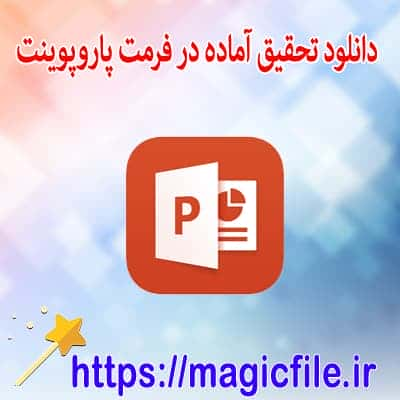 Prepared research on microbial diseases of the digestive system and food poisoning in PowerPoint file
Download
more details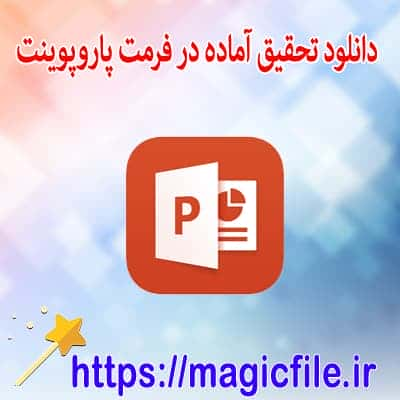 Prepared research on the properties of medicinal plants as a PowerPoint ppt file
Download
more details
An example of a PowerPoint template theme on the topic of pink ribbon cancer
Download
more details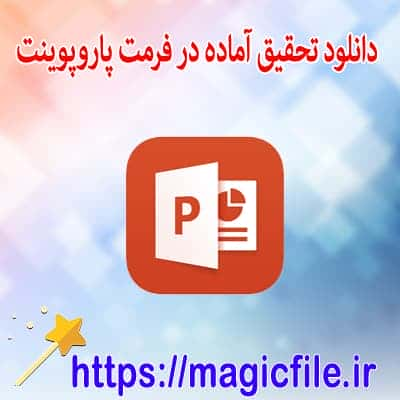 Research on underground water table in editable PowerPoint slide file
Download
more details