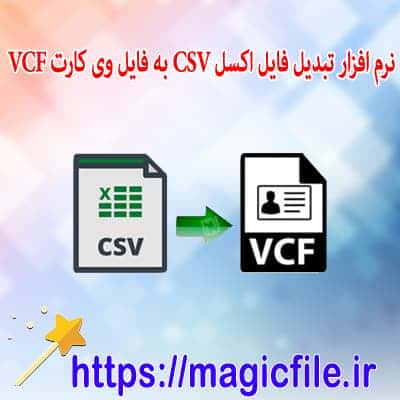 Short description and download linkToday, in this post, for you, dear users of the Magical File website, we have prepared a software for converting Excel CSV files to VCF files ready for download.
Full description of the file
Download software to convert CSV Excel files to VCF files
Convert CSV files (created by Microsoft Excel or other "Office" compatible software) to VCF virtual card files with this software. CSV files are simple text files that can be edited using any text editor. VCF files store information about your contacts and contain virtual cards (virtual business cards). Such files are used to export and import contacts to and from mobile phones (Android or iPhone), Microsoft Outlook, iCloud, Gmail, etc.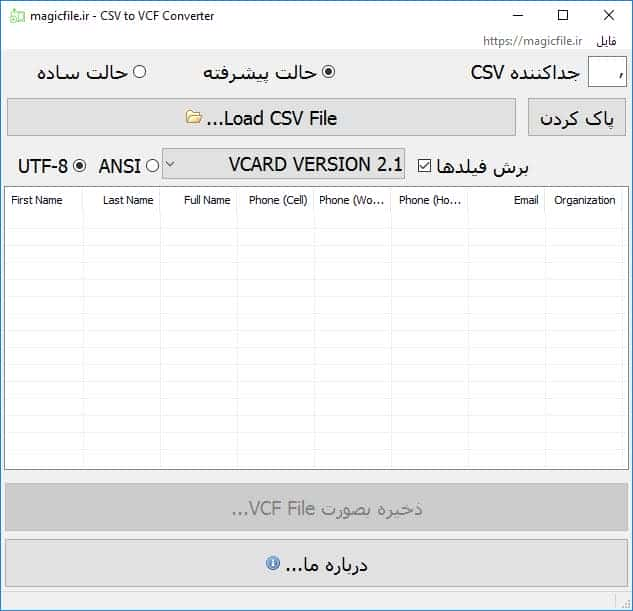 The operation of this software is very fast and easy, after importing the CSV file, the contacts are extracted and transferred to a newly created VCF file. You can open the contents of this VCF file via mobile phones (Android or iPhone) and Microsoft Outlook.
Software for converting CSV files created in Excel or other compatible software to VCF files. VCF files store contact and contact information and are commonly used to back up and restore contacts on mobile devices. If you are careful when backing up your mobile phone numbers, this information is saved as a VCF file. CSV is also a format for text files in which values ​​are separated by commas. Files that follow this format can be opened using Excel.
CSV to VCF Converter, designed with simplicity in mind, can do only one thing: extract contacts from the input CSV container, then transfer them to the newly created VCF file. In other words, you just have to select the input Excel file and export it to VCF format, all with just a few clicks. The best part of the app is that the conversion is done completely offline. You are the sole controller of your private data. In any case, contact information will not be sent to the Internet.
Key features of CSV to VCF Converter software:
Transfer CSV file information to VCF
Transfer the created VCF file contacts to the mobile phone
Open VCF file content in Outlook
Easy and fast operation
Lightweight and compact
And ...
More details
Category: System Tools - File and Disk Management
Support: Windows 11, Windows 10, Windows 8 / 8.1, Windows 7, Windows Vista, Windows XP (32-bit and 64-bit)
Farsi language
Dear user, you are offered a download
To download the software to convert Excel CSV files to VCF files, click on the link below
Files that you may need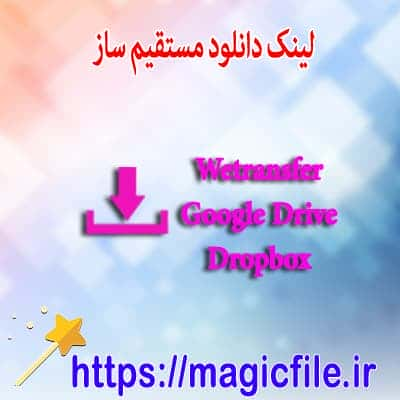 Software to convert shared download link to direct download for services (dropbox - drive.google - wetransfer)
Download
more details
Download WordPress author robot software in Windows as a feed reader
Download
more details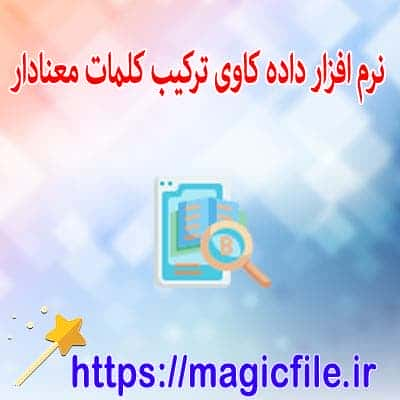 Download data mining software for combining meaningful words with specific letters (word maker program with letters - word maker program - word finder with letters)
Download
more details
Download software to check the status of a site by checking the SEO domain
Download
more details
Download the software to add your desired text to the beginning and end of the files
Download
more details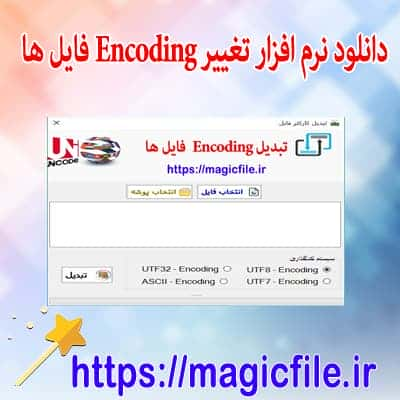 Software to change and convert the encoding of files individually and collectively
Download
more details