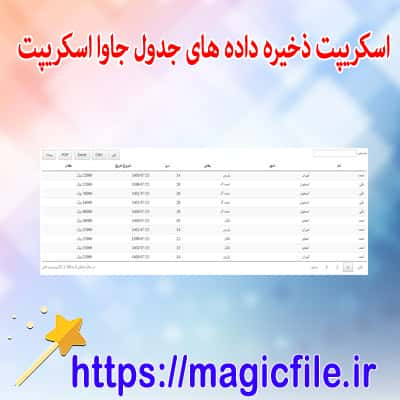 Short description and download link برای شما کاربران عزیز وبسایت فایل سحرآمیز در این پست یک script برای تبدیل جدول فارسی به فایل pdf را آماده دانلود قرار داده ایم.
Full description of the file
دانلود script برای تبدیل جدولFarsi to pdf file in javascript
برای شما کاربران عزیز وبسایت فایل سحرآمیز در این پست یک script برای تبدیل جدول فارسی به فایل pdf را آماده دانلود قرار داده ایم.
All of you dear ones know very well that by default pdfMake does not support Farsi language when converting to PDF file, we have customized this script and made some changes so that Persian language is correct without any problem, also a font is included in the file. is that you can freely change according to your needs
این script برای که بصورت کتابخانه تولید سند PDF برای استفاده از سمت سرور و سمت سرویس گیرنده در جاوا script است.
Sample image at runtime
Dear user, you are offered a download.
برای دریافت Download script to convert Persian table to pdf file in JavaScript بر روی لینک زیر کلیک فرمایید
Files that you may need
Download the source and code of the hexagon hexagon game with JavaScript
Download
more details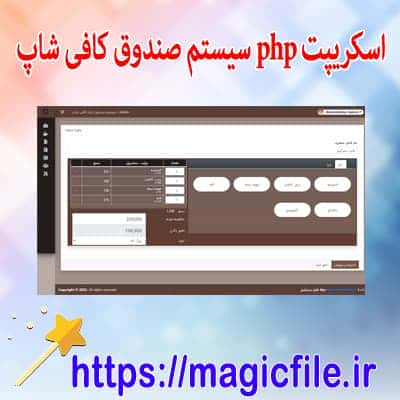 Coffee shop cash register system in PHP / OOP source code
Download
more details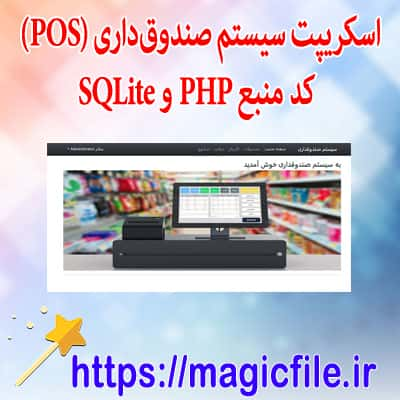 دانلود script سیستم صندوق‌داری (POS) در کد منبع PHP و SQLite
Download
more details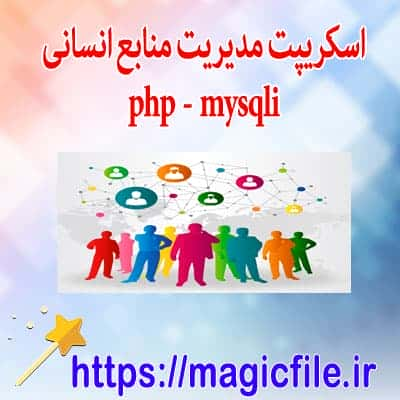 Download the client management system script in PHP/OOP source code
Download
more details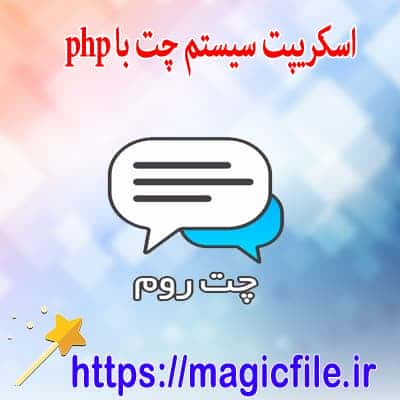 Download chat system scripts using PHP
Download
more details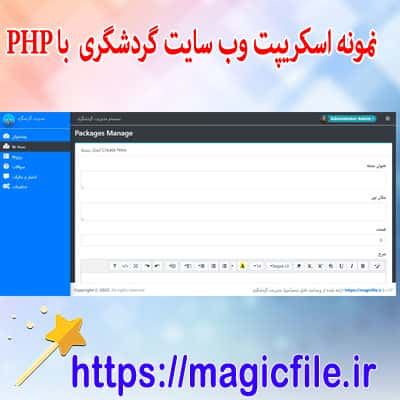 Download tourism website script using PHP source code
Download
more details