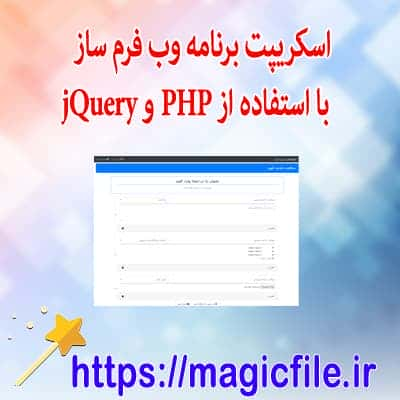 Short description and download linkFor you, dear users of the Magic File website, today we have prepared a script for a simple web form builder program using PHP and jQuery.
Full description of the file
Web form builder script using PHP and jQuery
Introduction
This is a simple PHP and jQuery project that allows users to create a dynamic form. The project is inspired by works like Google Forms, although this web application has only the main features of the existing program. This project can be used to conduct surveys, online job application forms, etc.
About the web application
This simple form builder web application has CRUD (create, read, update and delete) operations for the form. In creating the form, the user can set the form title, description, multiple questions and a specific type of choice to answer the questions. This form builder controls 4 different types of input fields for the type of answers / choices, which are: paragraph, input / file upload, checkboxes (multiple options can select more than one item) and buttons Radio (can only select 1 item). Once the form is created, it provides a form link system that the form creator / author can share to collect answers. The web application also stores responses from users who have responded / completed the form.
Possibilities
Create a form
View form
Update the form
Delete form
View reply list
View user replies
Downloadable link for uploaded file
The web form builder program has been developed using the following:
PHP
JQuery
Ajax
Bootstrap
pictures
Create a form page
Sample of runtime images

How to implement the requirements and install / set up
Download and install any local web server such as XAMPP / WAMP. (PHP version must be at least +7)
Download the source code zip file provided. (Download button is below)
Extract the downloaded source code zip file.
Open your XAMPP / WAMP control panel and launch Apache and MySQL.
If you are using XAMPP, copy the source code folder to your htdocs folder, and if you are using WAMP, copy the www.
Place the SQL file in the database directory in the extracted source code folder. This file is known as form_builder_db.sql
Open a browser and browse PHPMyAdmin. http: // localhost / phpmyadmin
Create a new database named form_builder_db and import the provided SQL file.
Browse the Form Builder web application. I mean http: // localhost / form_builder
Dear user, you are offered a download
Click on the link below to download the script of the web form builder program using PHP and jQuery
Files that you may need
Sample ready-made store template script using jQuery, Bootstrap and JSON as PWA
Download
more details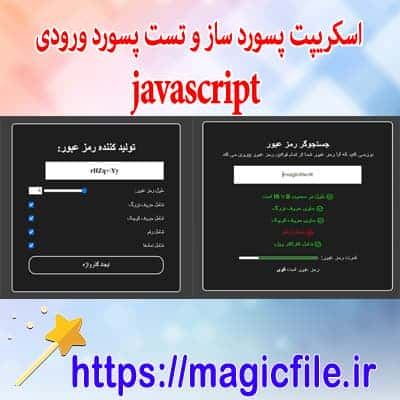 Script generator of fast password in JavaScript and password entry tester
Download
more details
Download dictionary database script for all languages
Download
more details
Download the Iran System encoding conversion script (IranSystem encoding) to UTF-8 and vice versa with PHP
Download
more details
Download feedback system script in PHP with source code (Feedback System In PHP)
Download
more details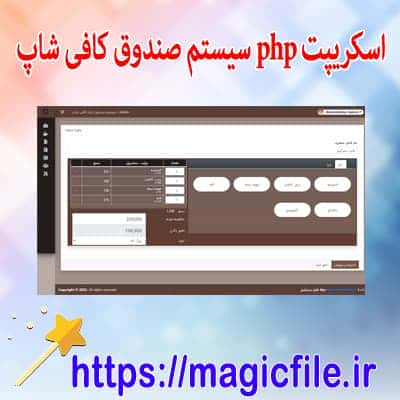 Coffee shop cash register system in PHP / OOP source code
Download
more details