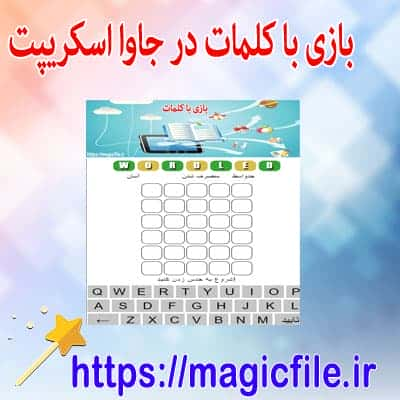 Short description and download linkToday, in this post, for you, dear users of the Saharamaz website, we have prepared an example of a game with words in JavaScript ready for download.
Full description of the file
Download the game with words in JavaScript
Today, in this post, for you, dear users of the Saharamaz website, we have prepared an example of a game with words in JavaScript ready for download.
Introduction
Word games in JavaScriptیک برنامه وب است که با زبان برنامه نویسی JavaScript is coded.This project includes a leading performance that showcases the actual gameplay of the game. This game contains many character keys and buttons. thisSimple Wordle gameIt is a project that can be useful for students taking courses related to information technology. This is a very simple project that can be completed by those who want to create a web game application. thisWord games in JavaScriptAdvanced coding techniques in programmingJavaProvides a script.
Basic InformationWord games in JavaScript
Language used:Java Script
Front-end used:HTML and CSS
Coding tools used:Notepad++ or any text editor that can run html files
Type:Web application
Database used:does not have
AboutWord games in JavaScript
Word games in JavaScript using the programming languageJavaScript was created.It is a user-friendly application that can be modified. The gameplay is simple, you just have to guess one word to win. The player can play the game using the mouse, just use the left mouse button to interact with the keyboard and buttons on the screen. Your main goal of the game is to guess what word is hidden on the page. This game already contains instructions, if you want to know how to play, just click the help button. This game has many options to choose from, adjust the length of the words, change the difficulty and adjust the time. Try to guess the word with fewer guesses to get the highest score possible.
FeaturescodeWord games in JavaScript
Basic graphical user interface

This project contains images and button elements.

Basic controls

This project uses a basic controller to interact with the game.

User friendly interface

This project is designed in a simple user interface web application.
Sample screenshot of the program :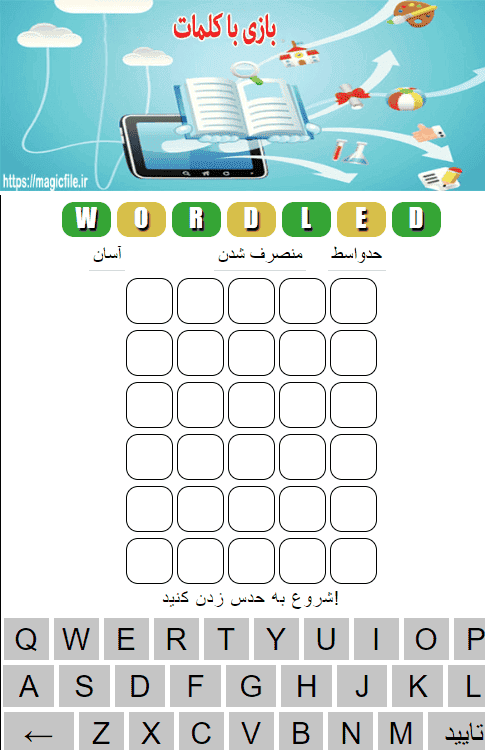 Installation guideWord games in JavaScript
Download the source code on this site.
Find the zip file and extract it.
Open the extracted folder
Find the "index.html" file.
Open the file in a web browser (Chrome, Firefox, etc.).
To download the game with words in JavaScript, click on the link below
Files that you may need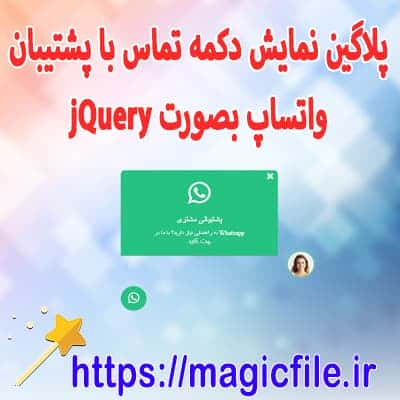 Contact us WhatsApp button - floating WhatsApp
Download
more details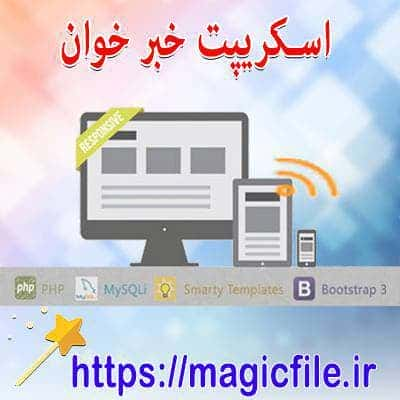 Download the newsreader script in full and SEO
Download
more details
Memory card (flash card) program script in JavaScript
Download
more details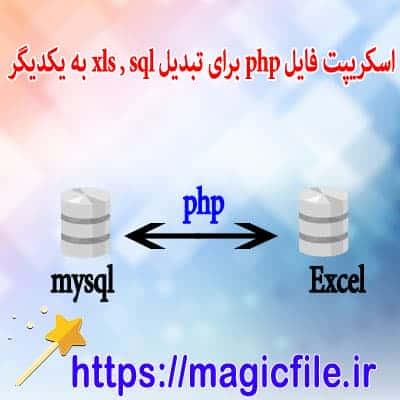 Download scripts that convert xls and sql to each other
Download
more details
Download sample script of dynamic list of contents in PHP source code
Download
more details
Sample page content management script using PHP and Summernote text editor
Download
more details