Short description and download link امروز در این پست برای شما کاربران عزیز وبسایت فایل سحرآمیز یک نمونه فایل باربری ( رزرو اتوبوس حمل و نقل و تدارکات ) در مایکروسافت اکسس (accdb) را آماده دانلود قرار داده ایم.
Full description of the file
دانلود نمونه فایل باربری ( رزرو اتوبوس حمل و نقل و تدارکات ) در مایکروسافت اکسس (accdb)
امروز در این پست برای شما کاربران عزیز وبسایت فایل سحرآمیز یک نمونه فایل باربری ( رزرو اتوبوس حمل و نقل و تدارکات ) در مایکروسافت اکسس (accdb) را آماده دانلود قرار داده ایم.
Sample runtime images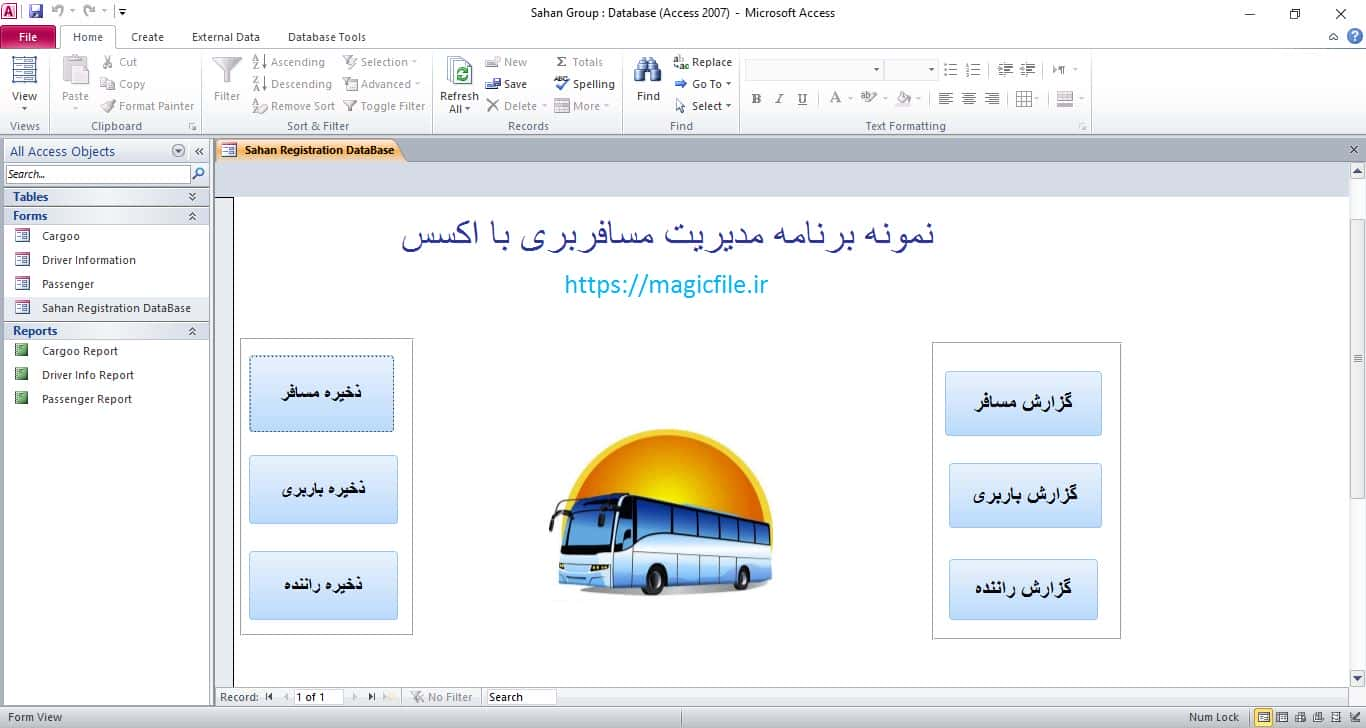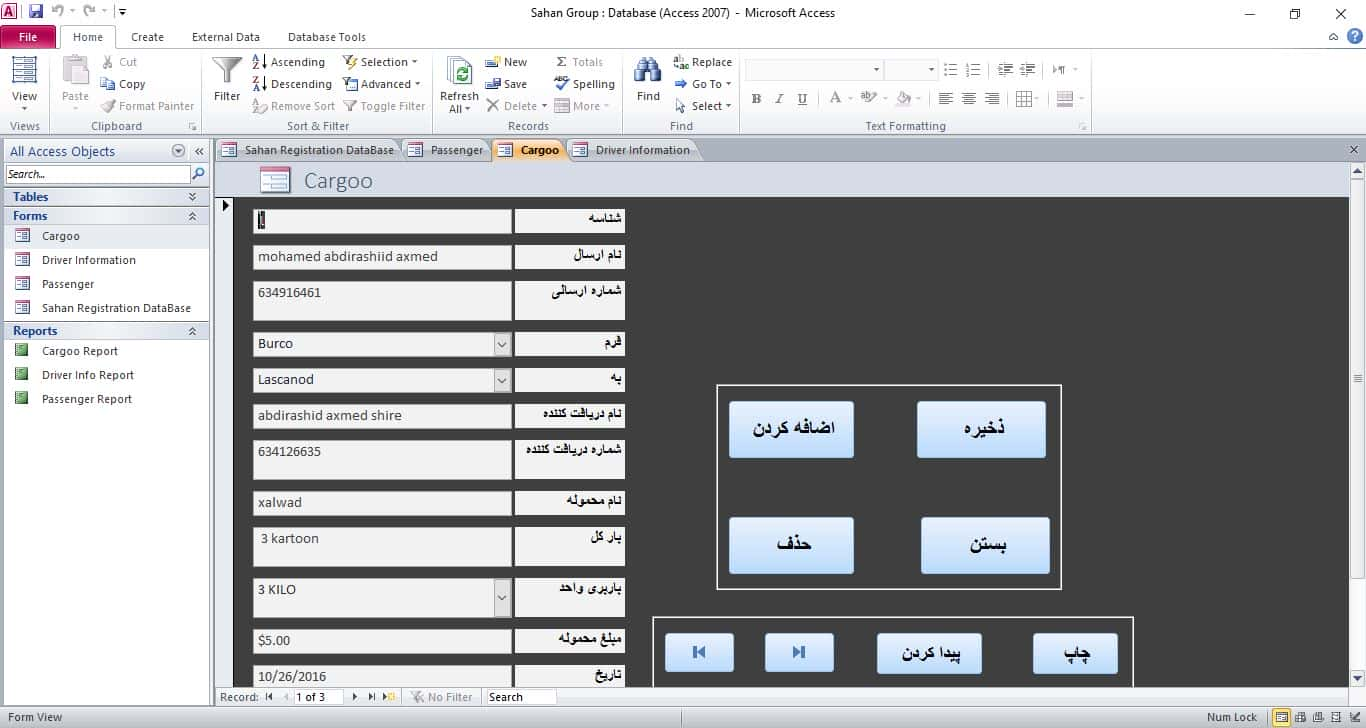 This system is very useful for transport buses that travel to the regions of the country, so it is developed by Microsoft Access. And this system is easy to use. So I hope you enjoy. It also has sections including (passenger - cargo - driver) and reports.
Dear user, you are offered a download.
برای دریافت نمونه فایل باربری ( رزرو اتوبوس حمل و نقل و تدارکات ) در مایکروسافت اکسس (accdb) بر روی لینک زیر کلیک فرمایید
Files that you may need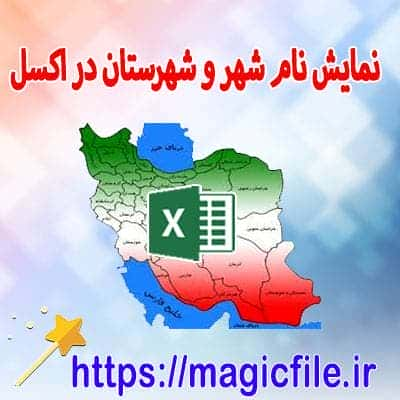 Download a sample Excel file to display a list of Iranian cities and towns
Download
more details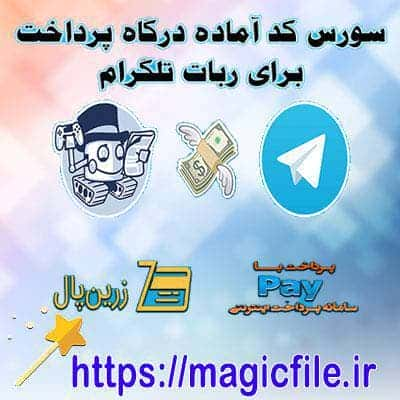 Source code ready to make online payment for Telegram robot
Download
more details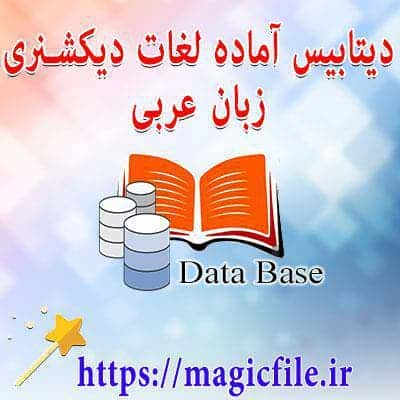 Download ready database of Arabic to Persian dictionary and vice versa database
Download
more details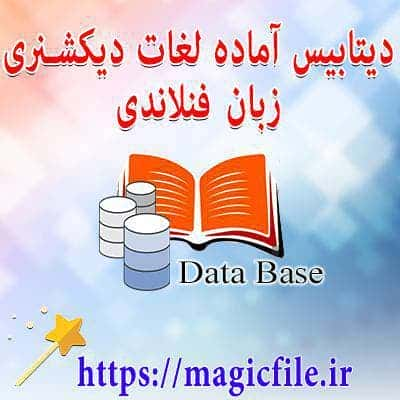 Database ready about Finnish to Persian dictionary
Download
more details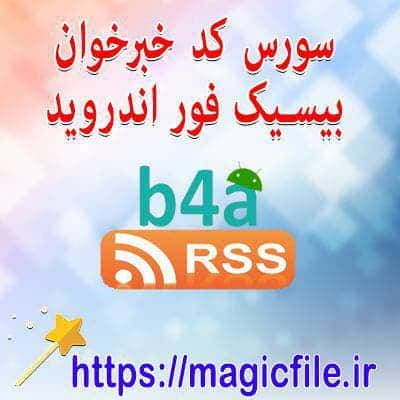 Download News Feed Feed RSS source code in Basic Four Android b4a
Download
more details
Database ready about Indian to Persian dictionary database
Download
more details