Short description and download linkWe have put the project script of the event management system using PHP/MySQL with the source code for you, dear users of the magic file website, to download.
Full description of the file
دانلود script پروژهEvent management system با استفاده از PHP/MySQL با کد منبع
script پروژهEvent management system با استفاده از PHP/MySQL با کد منبع را برای شما کاربران عزیز وبسایت فایل سحرآمیز برای دانلود قرار داده ایم.
Event Management System is a simple PHP/MySQL project that helps an event organizer company or business to manage their client's event details and market the client's event as well.
The system also markets the organizer's event venue list of the company's possible chosen location for an event. This event management system allows event attendees to register online using the company's website.
Attendee registration will initially only serve as a request until the administrator or system administrator contacts prospective attendees and confirms approval of the attendee registration for the event and clears payments if necessary.
This system also allows the prospective client to inquire about the desired location of the clients where they can hold their event. As for the management side or management part of the system, the system has a dynamic list for places that users of the system fill or manage to display places through their website. The manager or staff fills in the list of events that the company does along with details and content or descriptions to display on the website. The event has an option for corporate customers that a particular event wants to be published on the website to register potential audiences or market the event or the company just stores the event details for their reference, for example, the event is the event's corporate client. .
Sample image at runtime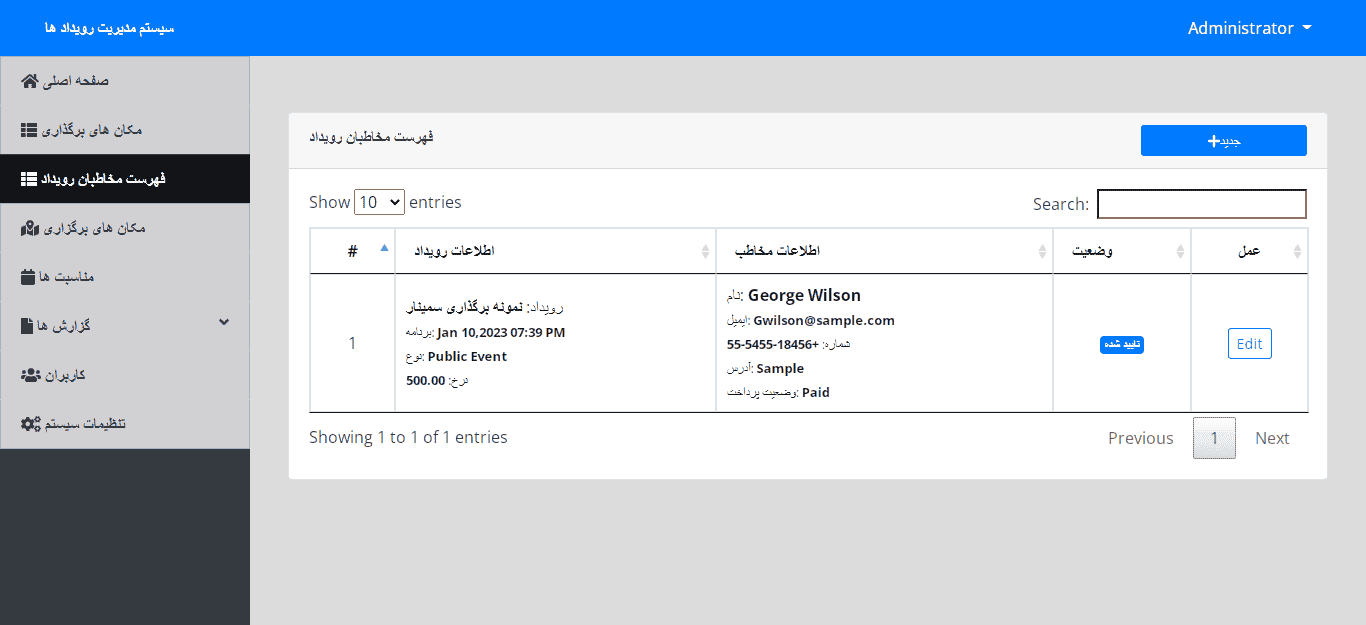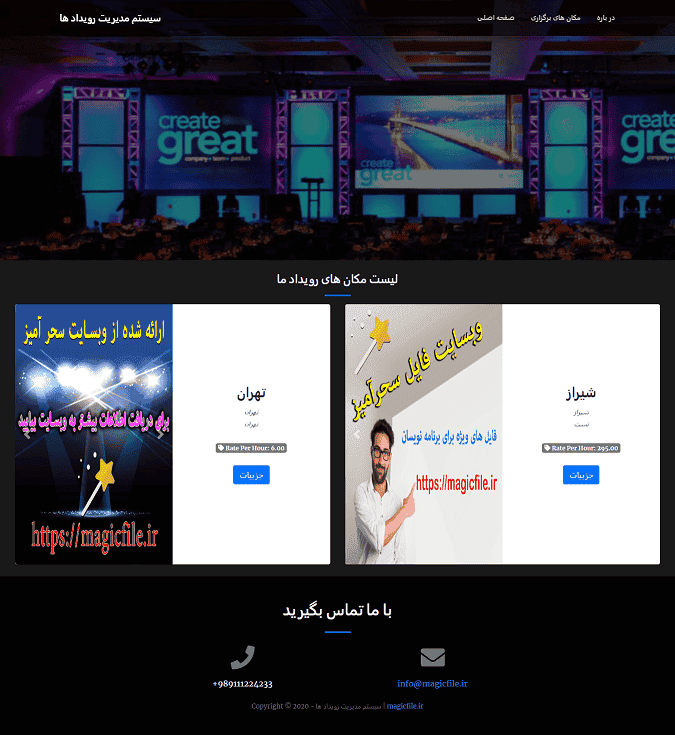 The event is open to anyone as much as the audience capacity, the company can help market the customer's event online using its website, and if the customer's event is private or the customer already has their own audience list, the system user can Only store event details. For their reference also to fill event list for company report. The system also allows system users to save images of venues and event banners and other details that may help the company or client of their event or venues.
Possibilities
Management side

Login page- صفحه ای که در آن کاربران سیستم اعتبارنامه ها را برای دسترسی بهEvent management system ارسال می کنند.
Hompe Page- صفحه ای که کاربر سیستم به طور پیش فرض پس از ورود به سیستم هدایت می شود.
صفحه مکان ها - صفحه ای که مکان های شرکت برگزار کننده رویداد فهرست شده و مدیریت می شود.
صفحه رویدادها - صفحه ای که رویدادهای شرکت در آن فهرست شده و مدیریت می شود.
فهرست محل برگزاری - صفحه ای که درخواست درخواست آنلاین کتاب مشتریان در آن فهرست شده و مدیریت می شود.
لیست مخاطب رویداد - صفحه ای که در آن مخاطبین رویداد یا مخاطبان احتمالی که درخواست ثبت نام خود را با استفاده از وب سایت ارسال کرده اند، فهرست شده اند.
Audience Report- صفحه ای که مخاطبان یک رویداد خاص را فهرست می کند. فهرست بر اساس رویدادها سازماندهی شده و آماده چاپ است.
گزارش مکان - صفحه ای که رویدادهای یک مکان خاص را لیست می کند. فهرست بر اساس مکان و ماه سازماندهی شده و فهرست نیز آماده چاپ است.
Users Page - صفحه ای که در آن کاربرانEvent management system فهرست شده و مدیریت می شوند.
تنظیمات سیستم - صفحه ای که در آن مدیر سیستم می تواند جزئیات شرکت را برای نمایش در وب سایت مدیریت کند.

سمت بازدید کننده

Main Page - صفحه ای که بازدیدکننده به طور پیش فرض در هنگام مرور وب سایت هدایت می شود. این صفحه رویدادهای آینده را نمایش می دهد.
صفحه مکان ها- صفحه ای که مکان های شرکت برگزار کننده رویداد نشان داده می شود.
درباره صفحه - صفحه ای که شرکت سازمان دهنده رویداد در مورد محتوا در آن نشان داده می شود.
مشخصات ورود به سیستم
Username: admin
رمز ورود : admin123
Dear user, you are offered a download.
برای دریافت Event management system project script using PHP MySQL بر روی لینک زیر کلیک فرمایید
Files that you may need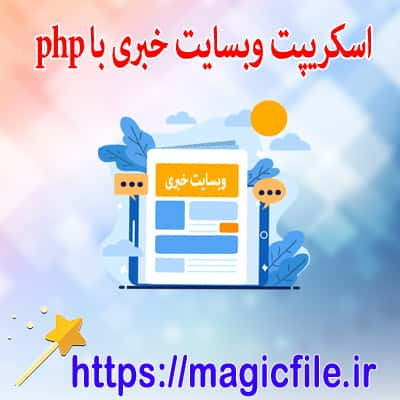 Download the best online news portal project with php
Download
more details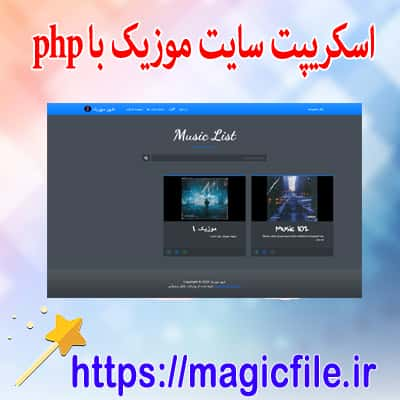 Sample music gallery site script using PHP source code and MySQL database
Download
more details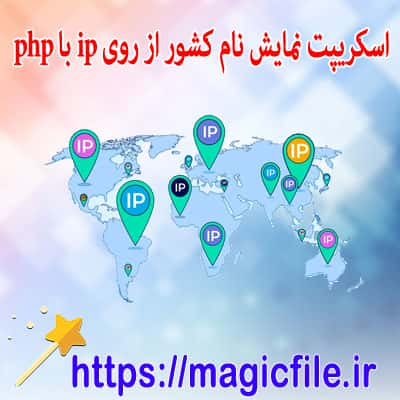 Download script to display country name from IP with php
Download
more details
Download inventory management system script in PHP / OOP source code
Download
more details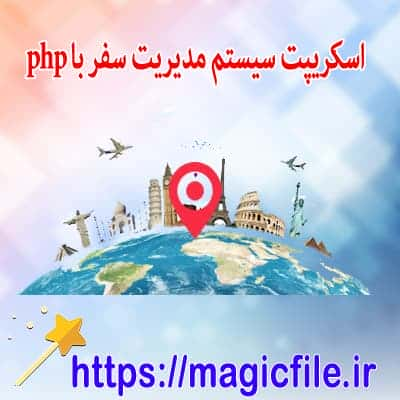 Download trip management system script using PHP
Download
more details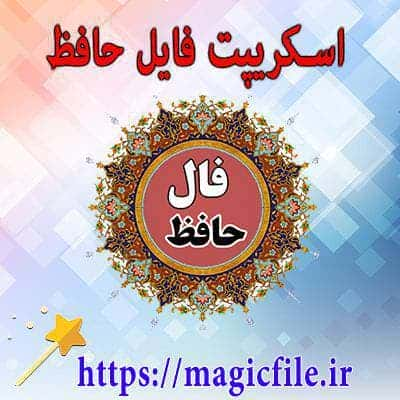 Download Hafiz horoscope script as html
Download
more details