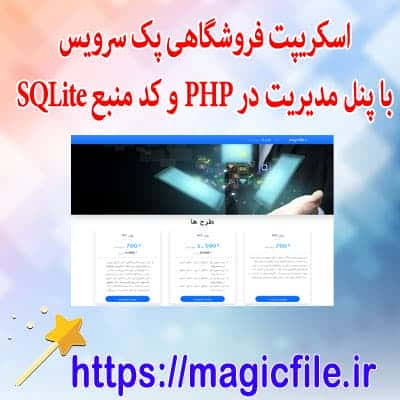 Short description and download linkToday, in this post, for you, dear users of the MagicFile website, we have provided a sample store service pack script with a management panel in PHP and SQLite source code, ready for download.
Full description of the file
Store script service pack with admin panel in PHP and SQLite source code
This project is called Simple Subscription Website. It is a web-based application that gives companies potential members to request a plan for something. This software has a management panel that system management can manage all the information on the website. The information displayed on the website is all generated dynamically, meaning that the company does not need to customize the website information through codes. This simple application has a pleasant user interface and user-friendly capabilities.
Sample runtime images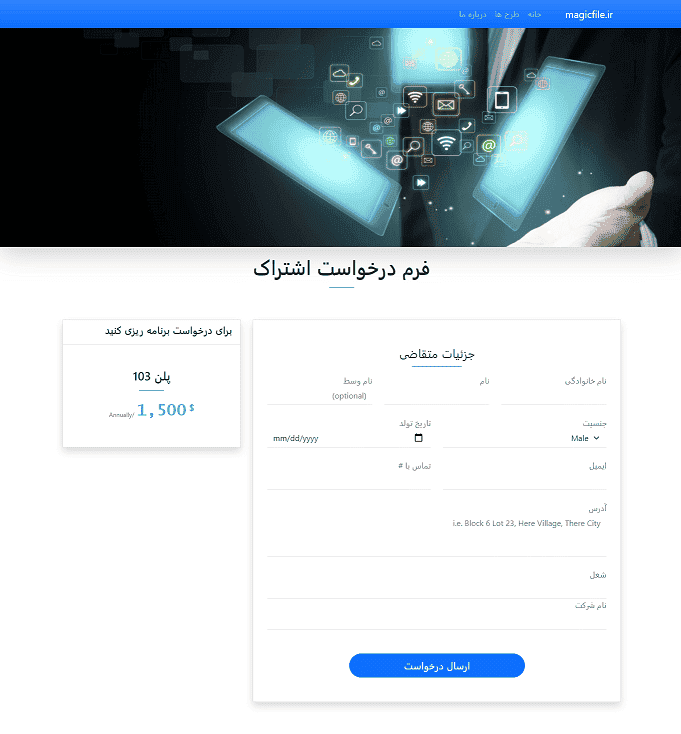 I developed this project using the following:
XAMPP v3.3.0 as my local web server running PHP version 8.0.7
زبان پي اچ پي
پايگاه داده SQLite
HTML
CSS
جاوا اسکريپت
جي کوئري
Ajax
Bootstrap
و بيشتر...
درباره پروژه
As I mentioned above, the system has a management panel. The admin panel is only accessible by the admin registered in the system database. Admin users are responsible for managing the information displayed on the website, such as the existing layout list. They are also the ones who can manage the list of application or subscription requests.
The main purpose of this mini-project is to help new programmers, especially those who are new to PHP, to practice and learn some programming ideas in developing a simple web application such as SQLite3 database and object-oriented programming. Uses.
ويژگي هاي پروژه
پنل مديريت
ورود/Exit ايمن
Home Page
مديريت فهرست طرح (CRUD)
مديريت طرح ويژه
Program Management or Subscription Request List (CRUD)
مديريت اطلاعات سيستم
جزئيات شرکت
درباره ما مطالب
لوگوي سيستم
تصوير جلد وب سايت
مديريت ليست کاربران سيستم
مديريت اعتبار حساب
Exit
سمت عمومي
طرح هاي اشتراک را کاوش کنيد
Learn more about the design offered by the company
درخواست اشتراک را ارسال کنيد
Read company information about content and information
برخي از عکس هاي سيستم
صفحه اصلي عمومي
وب سايت اشتراک ساده
صفحه فهرست پلان
صفحه نمايش جزئيات طرح
فرم درخواست
صفحه درباره ما
Execution method and installation requirements
Download and install any local web server such as XAMPP / WAMP.
Download the source code zip file provided. (Download button is below)
Open your php.ini XAMPP / WAMP file and delete the sqlite3 and gd extensions. Then, save the file.
Open your XAMPP / WAMP control panel and launch Apache.
Extract the downloaded source code zip file.
If you are using XAMPP, copy the extracted source code folder and place it in the XAMPP "htdocs" directory. And if you use WAMP, put it in the "www" directory.
Browse a simple subscription website in a browser. Namely http: // localhost / plan_application / for the client position and http: // localhost / plan_application / admin for the administrator position.
دسترسي پيش فرض مديريت
Username: admin
Password: admin123
Click on the link below to get the service pack store script with admin panel in PHP and SQLite source code
Files that you may need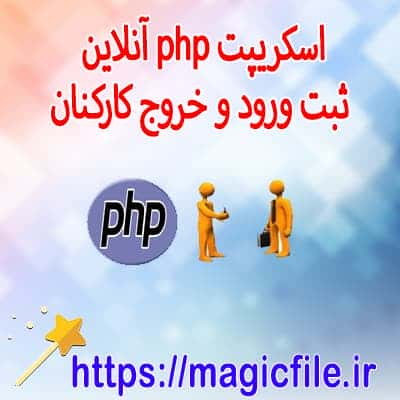 Download the script of the system of registering the entry and exit of employees online with php
Download
more details
Sample driving test questions in html - javascript - css
Download
more details
Sample ready-made store template script using jQuery, Bootstrap and JSON as PWA
Download
more details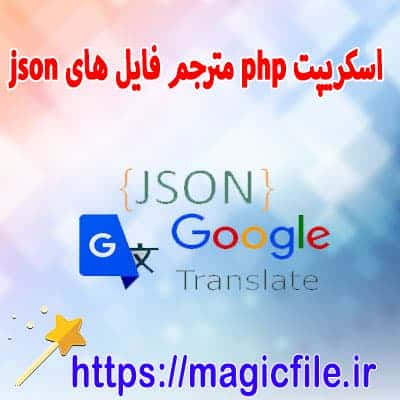 Download script to translate jason json files
Download
more details
Source code of Jenan keys script in php format with sqlite database
Download
more details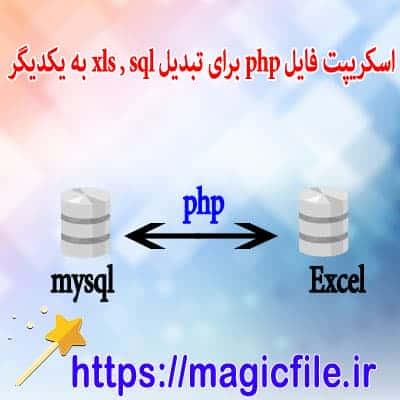 Download scripts that convert xls and sql to each other
Download
more details