Short description and download linkToday, in this post, we have prepared a magic file for you, dear website users, to download a medical appointment management system script with php.
Full description of the file
Download the medical appointment management system script with php
This project helps customers/patients of a particular medical institution like a clinic or a hospital to request an appointment with a doctor online. The project can also help doctors manage their patient appointment schedules. This physician scheduling system organizes each patient's appointment schedule, which is sent as a request to the physician of their choice. This system has 3 sides, which are manager, doctor and patient. The system admin fills the list of doctors with their specialty along with the doctor's profile and system credentials. Patients browse the doctor's appointment system website to find a doctor who has the expertise they need. The patient can check the doctor. Weekly schedule to help them choose the day and time they can make an appointment and submit their request for an appointment. After that, doctors can view all their appointments and patients' appointment requests for their availability.
Management side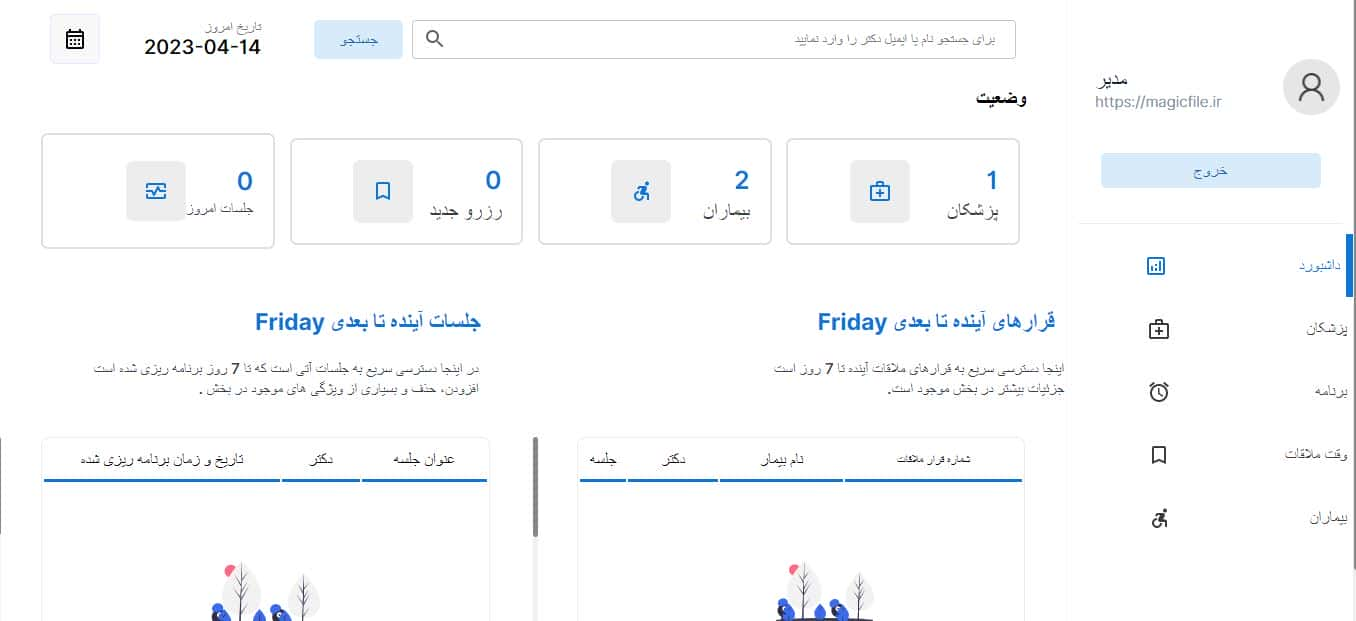 Admin can add doctors, edit doctors, remove doctors
Schedule new doctor appointments, delete appointments
مشاهده جزئیات بیمار
مشاهده رزرو بیماران
سمت دکتر
مشاهده قرار ملاقات آنها
View their scheduled sessions.
مشاهده جزئیات بیماران
حذف حساب کاربری
ویرایش تنظیمات حساب کاربری
سمت بیمار
خودشان حساب ایجاد کنند
مشاهده رزرو قدیمی خود
حذف حساب کاربری
ویرایش تنظیمات حساب کاربری
نحوه نصب و اجرا بعد دانلود
Open your XAMPP control panel and start Apache and MySQL.
Extract the zip file of the downloaded source code.
Copy the extracted source code folder and place it in XAMPP's "htdocs" directory.
Browse PHPMyAdmin in a browser. That is http://localhost/phpmyadmin
Create a new database named edoc.
Enter the provided SQL file. This file is known as SQL_Database_edoc.sql, which is located inside the main source code folder.
Browse the doctor's appointment system in the browser. That is http://localhost/edoc-echanneling-main/.
Sample images at script time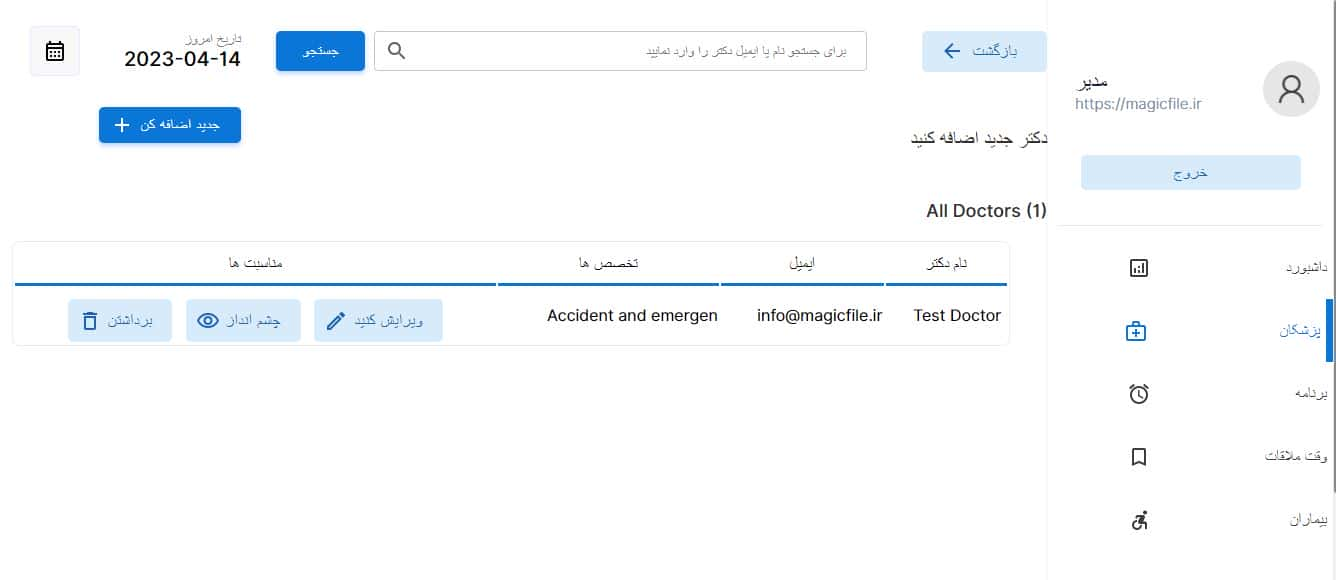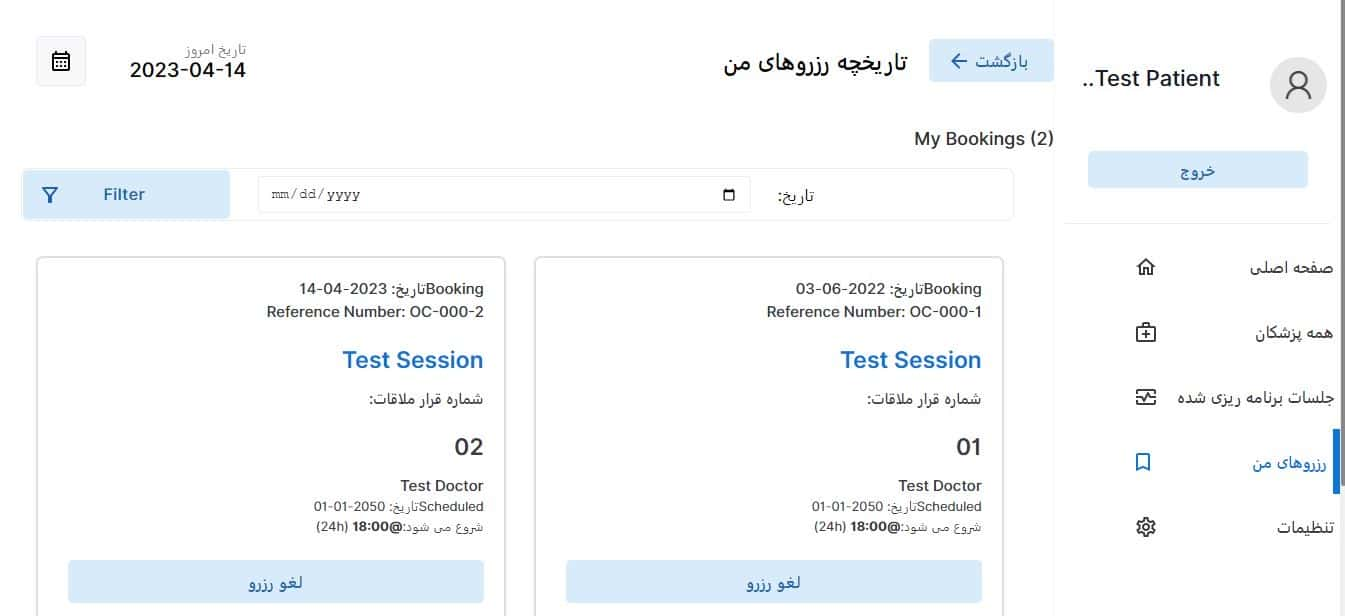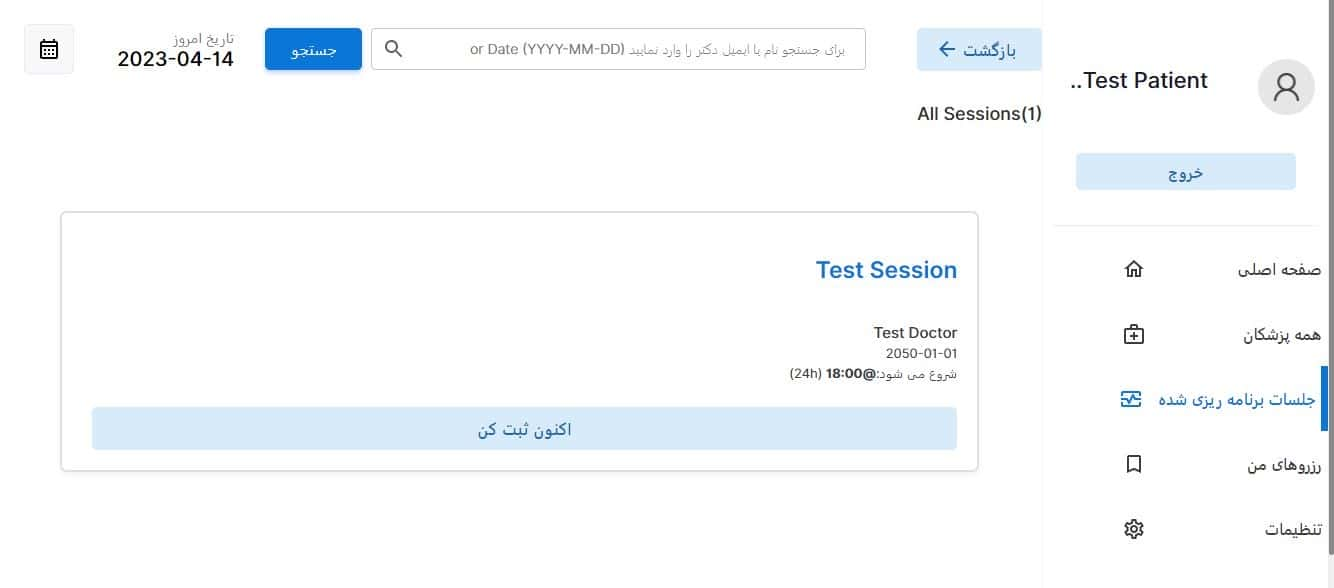 حساب های کاربر پیش فرض این پروژه
مدیر

ایمیل: admin@magicfile.ir
رمز عبور: 123

دکتر

ایمیل: doctor@magicfile.ir
رمز عبور: 123

بیمار

ایمیل: Patient@magicfile.ir
رمز عبور: 123
For you, dear user, it is recommended to download it, without a doubt, it is one of the best scripts in this field
Click on the link below to download the medical appointment management system script with php
Files that you may need
Download the medical appointment management system script with php
Download
more details
Download the source and code of the hexagon hexagon game with JavaScript
Download
more details
Download game script with English words animal names as html5
Download
more details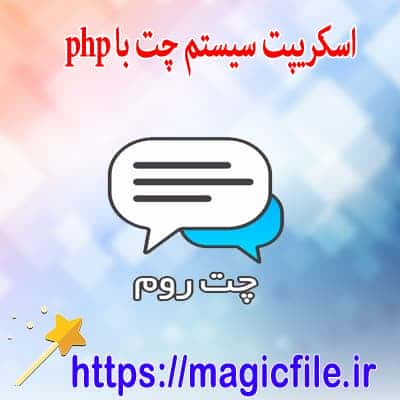 Download chat system scripts using PHP
Download
more details
Sample page content management script using PHP and Summernote text editor
Download
more details
Download Snakes game project script in HTML5, JavaScript
Download
more details