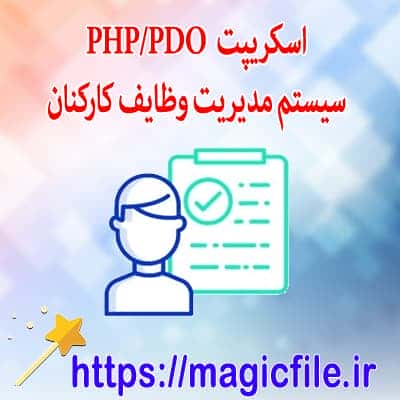 Short description and download link برای شما کاربران عزیز یک scriptEmployee task management system in PHP / PDO code را آماده دانلود قرار داده ایم.
Full description of the file
Download the staff task management system script in PHP / PDO code
This project is a task management system. This is a web-based application project developed in PHP and MySQL databases. This project is an automated and online task management for a company and its employees. This program helps the company to easily manage and distribute or delegate tasks to any employee. The software also includes a simple attendance management system. It has a nice user interface using the Bootstrap Framework. This task management system consists of simple and user-friendly features and capabilities.
This project has been developed using the following:
XAMPP version 3.3.0
PHP
MySQL database
HTML
CSS
Java Script
Ajax
JQuery
Bootstrap
Excellent font
AdminLTE
The task management system with the attendance management project is accessible by 2 different roles, which are the admin and the employee. Admin users are those who manage day-to-day tasks. They also have the privilege of accessing and managing all system features and capabilities, including employee list management and system management. Admin users can create printable daily reports for Tasks and Attendance. The employee user has only a limited license for different features and functions of the site. They can only manage the to-do list. On the employee side, the employee can register his or her attendance online. This system automatically calculates the time or duration of their daily presence.
Features of the manager
Main Page
Task management

Add a new job
List of all tasks
Edit/update job details
View work details
Remove the task

Attendance management

Clock In/Time In
Clock Out/Time Out
List of all participants
Remove attendance

Supervisor management

Add new admin user
List of all admin users
Edit / update admin user details
Update administrator user password
Delete the admin user

Staff management

Add new employee user
List of all employee users
Edit / update employee user details
Update the employee's user password
Delete the employee user

Report

Create a printable daily work report
Create a printable daily attendance report

Login and logout
Facilities on the employee side
Enter
List of all assigned tasks
Task status update
View work details
List of all people present at the meeting
Arrival / Time in
August / Time Out
Exit
requirements
Download and install any local web server such as XAMPP.
Download the provided source code zip file. (Download button is below)
System installation
Open your XAMPP control panel and launch Apache and MySQL.
Extract the downloaded source code zip file.
Copy the extracted source code folder and put it in the "htdocs" XAMPP directory.
Browse PHPMyAdmin in a browser. Namely http: // localhost / phpmyadmin
Create a new database called etms_db.
Import the provided SQL file. This file is known as etms_db.sql and is located inside a database folder.
Browse the task management system in a browser. Ie http: // localhost / etms /.
Default admin access:
Username: admin
Password: admin123
برای دریافت scriptEmployee task management system in PHP / PDO code بر روی لینک زیر کلیک فرمایید
Files that you may need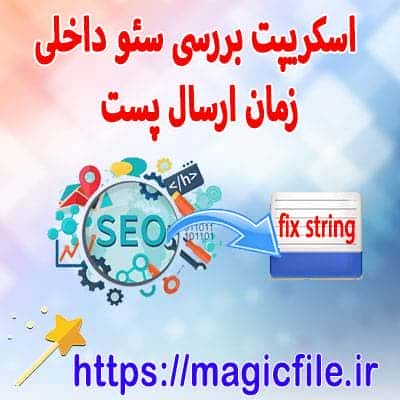 Download script showing internal SEO details at the time of posting
Download
more details
Wheelchair script with JavaScript and jQuery
Download
more details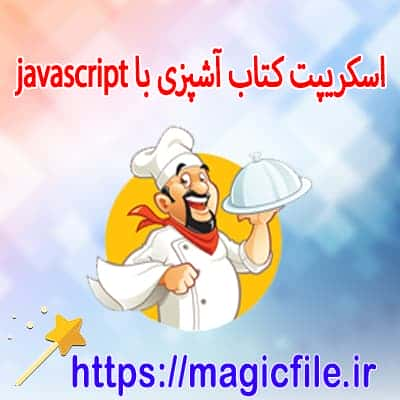 Download cookbook script designed with JavaScript
Download
more details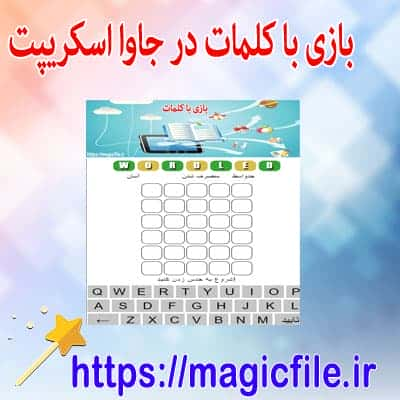 Download the game with words in JavaScript
Download
more details
Download Snakes game project script in HTML5, JavaScript
Download
more details
Sample page content management script using PHP and Summernote text editor
Download
more details