Short description and download link امروز در این پست برای شما کاربران عزیز وبسایت فایل سحرآمیز یک script سیستمInventory management در کد منبع PHP/OOP را آماده دانلود قرار داده ایم.
Full description of the file
دانلود script سیستمInventory management در کد منبع PHP/OOP
Today, in this post, for you dear users of the website, we have prepared a magic file of the inventory management system script in PHP / OOP source code for download.
Introduction
This project is an inventory management system. This is a web-based application project developed in PHP and MySQL databases. The main goal of this project is to provide stores or any business with an online platform to manage inventory or product inventory. This app helps businesses easily store, retrieve and monitor their product warehouse. It has a simple and pleasant user interface with the help of Bootstrap 5 Framework and jQuery, which also gives the management or end users a better experience when using the program. This project consists of user-friendly features and capabilities
About the inventory management system of this project has been developed using the following:
XAMPP
PHP version >= 7.2
MySQL database
HTML
CSS
Java Script
JQuery
Ajax
Excellent font
Bootstrap framework 5
Data tables
This simple inventory management system project is only accessible to the store manager. Requires administrator credentials to access features and functions. The manager can manage the list of customers, categories, brands, suppliers, products, purchases and orders. Each of these features includes CRUD operations or capabilities (create, read, update, and delete). This system automatically calculates the inventory of each available product.
List of projects developed using PHP and MySQL database. Each list in this program is displayed using Bootstrap data tables. Data is loaded using Ajax requests. Each delete function has a verification feature that prevents the user from accidentally deleting data. Request forms for each process are displayed using Bootstrap Modal.
Possibilities
Home/Inventory List
Customer management

Add new customer
List of all customers
Editing/updating customer details
Delete the customer

Category management

Add new category
List of all categories
Edit/update category details
Delete category

Brand management

Add new brand name
List of all brands
Edit/update brand details
Remove the brand name

Supplier management

Add new supplier
List of all suppliers
Edit / Update supplier details
Remove supplier

Product management

Add a new product
List of all products
Edit/update product details
View product details
Remove the product

Purchase management

Add new purchase
List of all purchases
Edit/update purchase details
Delete purchase

Order management

Add new order
List of all orders
Edit/update order details
Delete order

Login and logout

System installation
Open your XAMPP control panel and launch Apache and MySQL.
Extract the downloaded source code zip file.
Copy the extracted source code folder and put it in the "htdocs" XAMPP directory.
Browse PHPMyAdmin in a browser. Namely http: // localhost / phpmyadmin
Create a new database called ims_db.
Import the provided SQL file. This file is known as ims_db.sql and is located inside a database folder.
Browse the simple inventory management system in a browser. That is http: // localhost / ims /.
Default admin access:
Email: admin@mail.com
Password: admin123
برای دریافت دانلود script سیستمInventory management در کد منبع PHP/OOP بر روی لینک زیر کلیک فرمایید
Files that you may need
RESTful API CRUD script using PHP and MySQL database
Download
more details
Road Rush game in javascript source code
Download
more details
Download script Create and download as ZIP file in PHP
Download
more details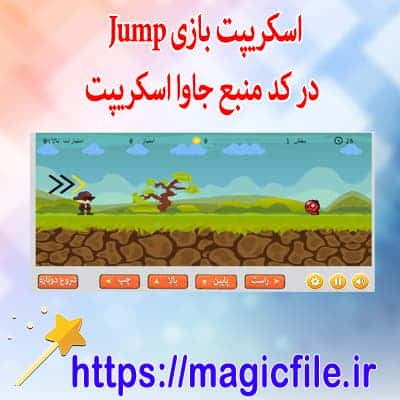 Download Jump game script in JavaScript source code
Download
more details
Download the Aynak online store website script using PHP and MySQL
Download
more details
Download Simple Notes Script app in JavaScript
Download
more details