Short description and download link امروز در این پست برای شما کاربران عزیز وبسایت فایل سحرآمیز یک script رباتChat site with suggestions در کد منبع PHP/OOP را آماده دانلود قرار داده ایم
Full description of the file
Download site chat bot script with suggestion in PHP / OOP source code
Introduction
این پروژه یک برنامه ChatBot با ویژگی پیشنهاد است. این یک پروژه کاربردی مبتنی بر وب است که در PHP و MySQL database توسعه یافته است. این برنامه یک برنامه ChatBot برای هر سایتی است. من این برنامه را توسعه دادم تا به برنامه نویسان جدید ایده ای در مورد نحوه ایجاد ویژگی ChatBot برای پروژه های فعلی یا آینده PHP خود بدهم. این با چارچوب Bootstrap و قالب AdminLTE توسعه یافته است. از ویژگی ها و قابلیت های ساده و کاربر پسند تشکیل شده است.
Sample runtime images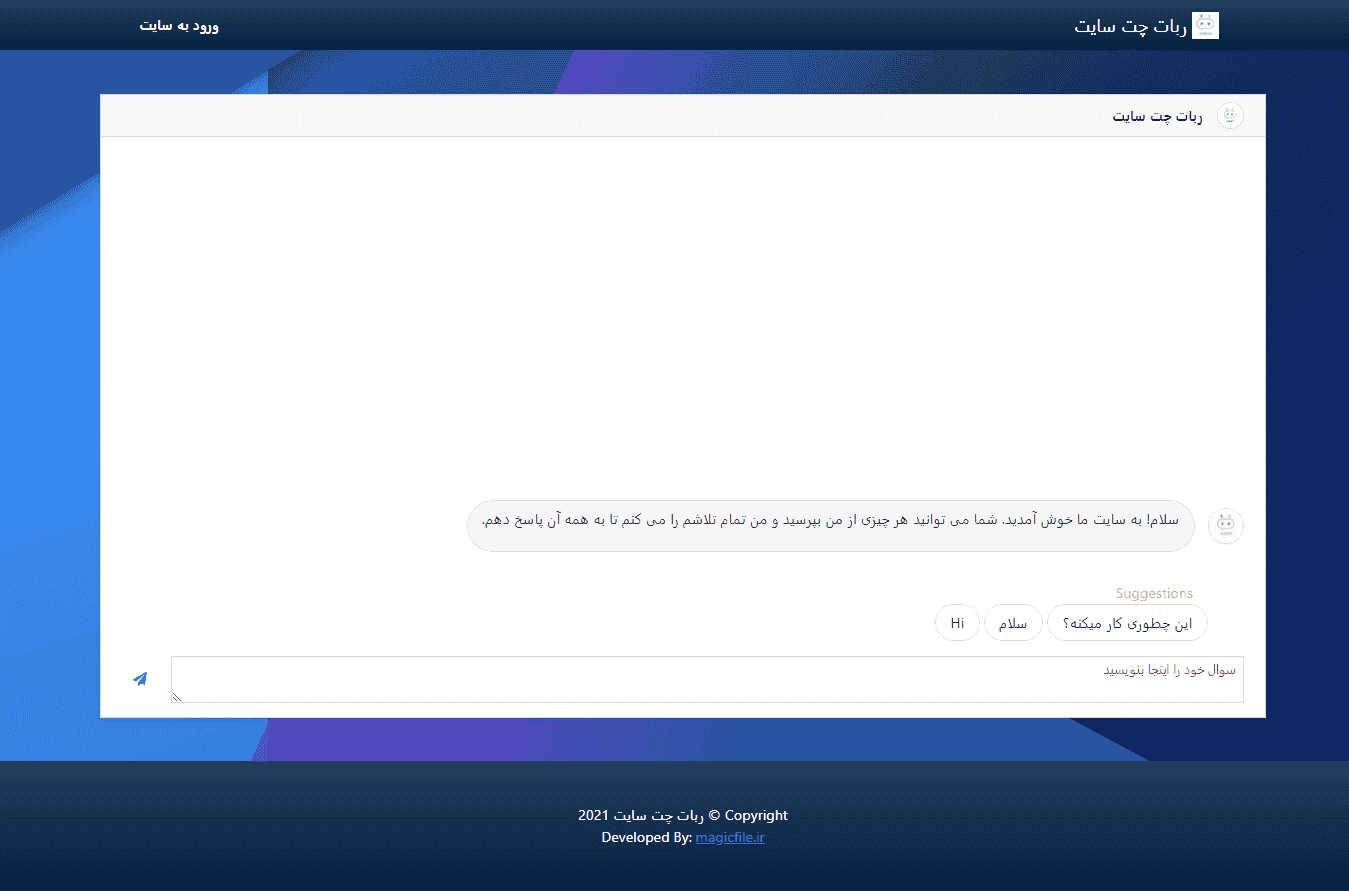 I developed this project using the following:
XAMPP version 3.3.0
PHP
MySQL database
HTML
CSS
Java Script
Ajax
JQuery
Bootstrap
Excellent font
AdminLTE
This ChatBot program with the Suggestion feature is available by site management and the public. In this app, visitors can simply search for anything in the dialog box or dialog box. The system automatically reviews a response to a visitor request and returns it to the visitor. This project also has suggested features. This feature provides suggested keywords to the visitor or query. Each suggestion is linked to an answer. If the answer has a list of suggestions keywords, the system will return the suggestions along with the answer. The purpose of the suggestion feature is to provide a possible keyword to the questioner that is relevant to the current answer. The project has a management panel that management can access and manage responses. The party asks users to access their system user information to access the features and capabilities of the admin panel. It also produces a printable report for responses. The response report contains a list of answers with the total number or number of times it was fetched. Sorted list of frequent fetches to a minimum.
Possibilities
Management
Main Page
Response management

Add new answer
List all answers
Manage response keywords
Manage response suggestions
See answer details
Edit response details
Delete answer

Create printable response reports
User management

Add a new user
List of all users
View user details
Edit user details
Delete user details

Update system information
Update account details / credentials
Login and logout
Public site
Send Inquiry
Dialog box
Suggested keywords
Requirements, system installation / commissioning
Download and install any local web server such as XAMPP.
Download the provided source code zip file. (Download button is below)
Enable the GD library in your php.ini file.
Open your XAMPP control panel and launch Apache and MySQL.
Extract the downloaded source code zip file.
Copy the extracted source code folder and put it in the "htdocs" XAMPP directory.
Browse PHPMyAdmin in a browser. Namely http: // localhost / phpmyadmin
Create a new database called chat_bot_db.
Import the provided SQL file. This file is known as chat_bot_db.sql and is located inside a database folder.
Browse the ChatBot application with the suggested feature in the browser. Ie http: // localhost / simple_chat_bot /.
Default admin access:
Username: admin
Password: admin123
Dear user, you are offered a download
برای دریافت Download site chat bot script with suggestion in PHP / OOP source code بر روی لینک زیر کلیک فرمایید
Files that you may need
Download the question and answer contest script in JavaScript
Download
more details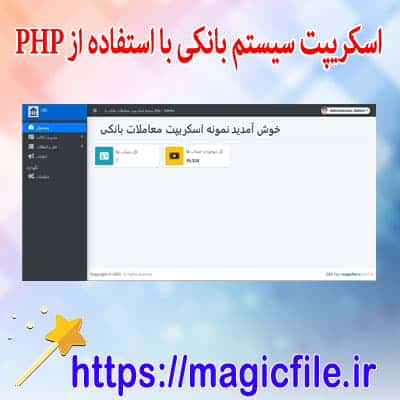 Download banking system script sample using PHP code
Download
more details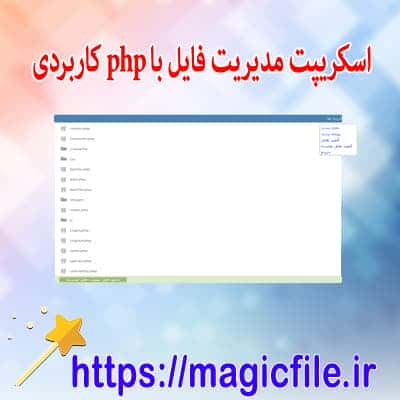 Download file management script with php
Download
more details
Memory card (flash card) program script in JavaScript
Download
more details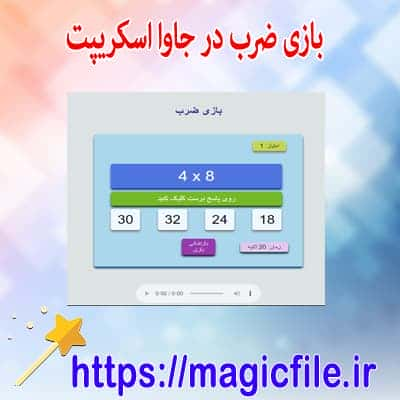 Multiplication game in javascript with source code
Download
more details
Sample page content management script using PHP and Summernote text editor
Download
more details