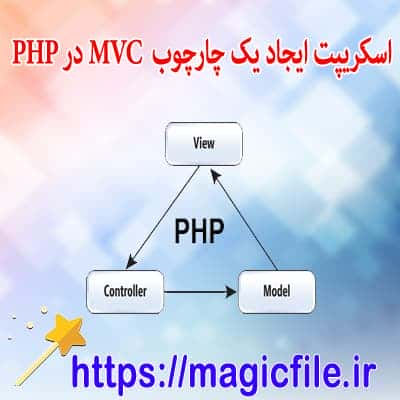 Short description and download linkToday, in this post, we have prepared a sample script for creating a simple MVC framework in PHP for you, dear users of the website.
Full description of the file
Sample script to create a simple MVC framework in PHP
Introduction
با اینscript، نحوه Create a simple MVC framework در PHP آشنا می شوید . هدف اینscriptاین است که با درک و Create a simple MVC framework، یک مرجع یا راهنمای به شما ارائه دهد تا دانش خود را گسترش دهید و قابلیت های برنامه نویسی PHP خود را افزایش دهید.This is useful for you especially if you plan to create a wide range of web applications. It will help you learn to create your own MVC framework for your development and projects.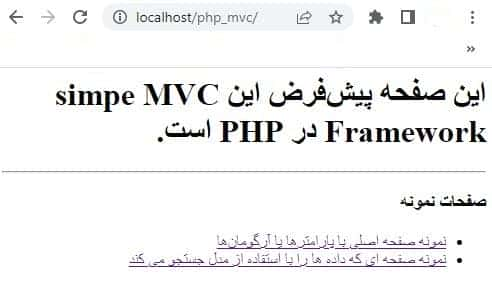 What is MVC Framework?
MVC مخفف Model-View-Controller ( MVC ) است. این چارچوب یک معماری متشکل از سه (3) جزء منطقی است که عبارتند از Model, View and Controller. Each architectural element is designed to handle specific aspects of application development. It separates the presentation layer from the business logic layer. Initially, it was applied to the desktop graphical user interface (GUI). Today, the most widely used web development framework is the industry standard for building scalable and flexible MVC projects. Mobile application design is another one of its uses.
Now, before you start building your simple MVC framework, make sure that the following requirements are already installed on your local machine.
XAMPP/WAMPP یا هر نرم افزاری معادل برای اجرای scriptهای PHP ما .
Code editor مانند Notepad++، Submile Text، VS Code و غیره.
مطمئن شوید که Apache/Nginx or whatever سرویسی معادل آن از قبل راه اندازی شده و در حال اجرا است.
بعد، یک دایرکتوری جدید برای کدهای منبع خود برای این چارچوب MVC ایجاد کنید. برای XAMPP، این پوشه را در Enter the XAMPP htdocs directory . اگر از WAMP استفاده می کنید ، آن را دایرکتوری Put www.
localhost/php_mvc را در مرورگر دلخواه خود مرور کنید. من همچنین یک Zip file کد منبع کاملی را که برای اینscriptایجاد کردم ارائه کرده ام. By clicking the download button در زیر این مقاله می توانید آن را دانلود کنید.
Dear users, it is recommended to download.
Click on the link below to get a sample script to create a simple MVC framework in PHP
Files that you may need
Sample script to create CRUD operation using PHP OOP approach and SQLite3 database
Download
more details
Script showing the profile of Iranian cities designed with html javascript css
Download
more details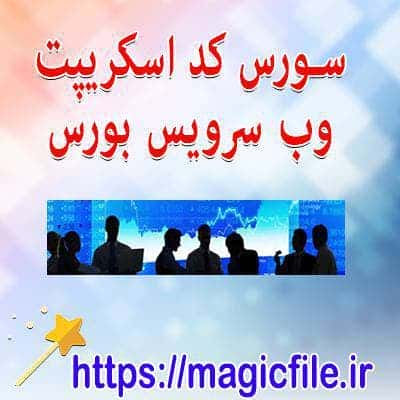 Download the source code of the web service script (api)
Download
more details
Employee login and logout system script using PHP and SQLite
Download
more details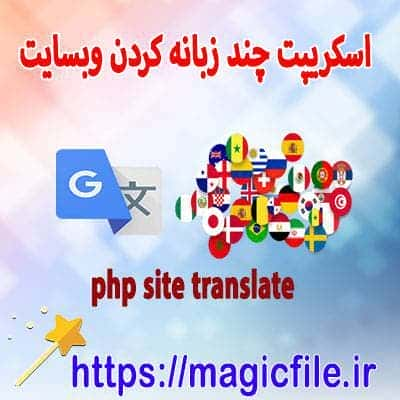 Download php script for multilingual site automatically
Download
more details
Download sample file of discount and tax in JS using jQuery
Download
more details