Short description and download linkToday, in this post, for you dear users of the website, we have prepared a magical file of a PHP project script called the input test system with SQLite database.
Full description of the file
Download the script of the PHP project titled Entry Test System with SQLite Database
Today, in this post, we have prepared for you, dear users of the website, the magic file of a PHP project script titled Entrance Test System with SQLite database.
Introduction
This is a PHP project called Simple Online College Entrance Test System. This simple program uses a SQLite database as storage. This project can help a particular college or university provide an online platform for its registrants to take the entrance exam and other exams required for the course they want to enroll in. Project functions are simple but useful and can be used to start developing a wide range of applications for a registration system. This system has a pleasant user interface and user-friendly functions.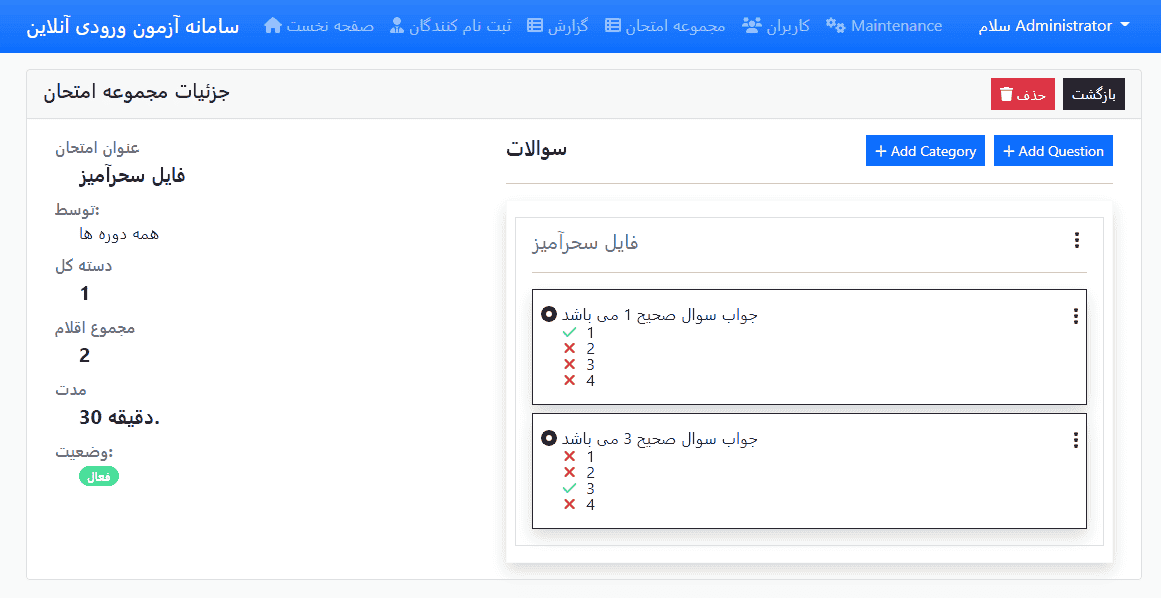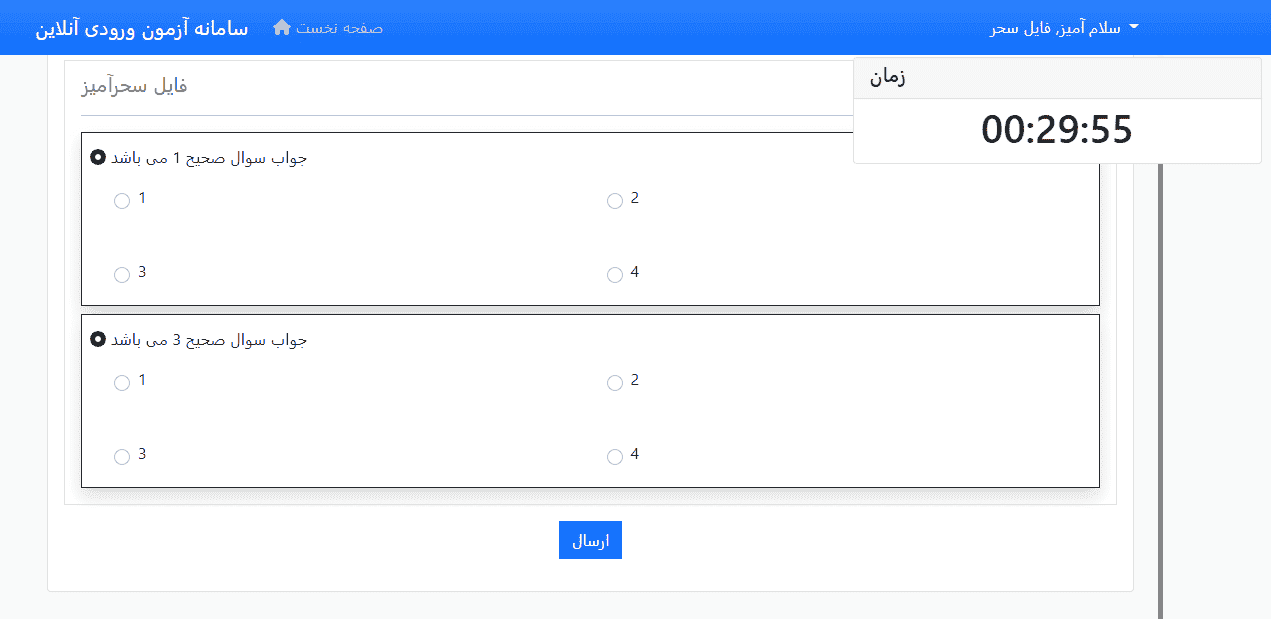 I developed this project using the following:
XAMPP v3.3.0 as my local web server running PHP version 8.0.7
PHP language
SQLite database
HTML
CSS
Java Script
JQuery
Ajax
Bootstrap
Summer notes
and more...
About the simple online college entrance exam system
This project has 2 modules which are the position of manager and the position of registrants / test takers. The Admin / Staff user is responsible for managing and filling in the list / data in the system, such as the test suite and the list of registrants. Admin / staff are the people who can create the registrants / test takers account, meaning that there is no registration for the student side, but only the admin can allow them. Registrants are given a reference code that is used as their access to the system account and to participate in a series of tests / exams required for their desired courses. Each test set has a duration, which means that registrants can only take the test for a certain period of time.
Project features
control panel
Safe entry / exit
Home Page
Department List Management (CRUD)
Course List Management (CRUD)
Test Set List Management (CRUD)
Managing Exam Questions (CRUD)
Manage exam set questions in each category (CRUD)
View printable report (list of test scores / test registrants)
Manage system users
Account Credit Management
Side of the registrants
Log in using the given reference code
List of all required exams / test sets
Take the exam
Timer when taking the test
At the end of the time, it sends the answers of the registrants automatically
Some system photos
Exam Collection View
How to implement and requirements
Download and install any local web server such as XAMPP / WAMP.
Download the provided source code zip file. (Download button is below)
Installation / commissioning
Open your php.ini XAMPP / WAMP file and delete sqlite3 and save the file.
Open your XAMPP / WAMP control panel and launch Apache.
Extract the downloaded source code zip file.
If you are using XAMPP, copy the extracted source code folder and place it in the XAMPP "htdocs" directory. And if you use WAMP, put it in the "www" directory.
Browse the simple online college entrance exam system in a browser. Ie http: // localhost / entrance_exam /.
Default access management
Username: admin
Password: admin
You can now review the features and functions of this simple online college entrance examination system in PHP and SQLite. I hope this helps you find what you are looking for and something useful for your future PHP projects.
Dear user, you are offered a download
Click on the link below to download the PHP project script titled Entrance Test System with SQLite Database
Content tags
Php tester
,
PHP Online Test Source Code
,
PHP Online Tester
,
Online test site project
,
Test Builder with PHP
,
Source code of php online test site project
,
Online test source
,
Test site source
,
Php test
,
Online test code
,
Online test project
,
Files that you may need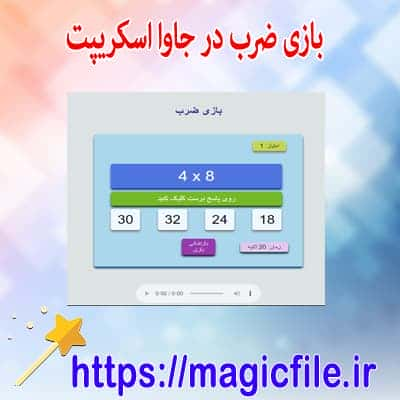 Multiplication game in javascript with source code
Download
more details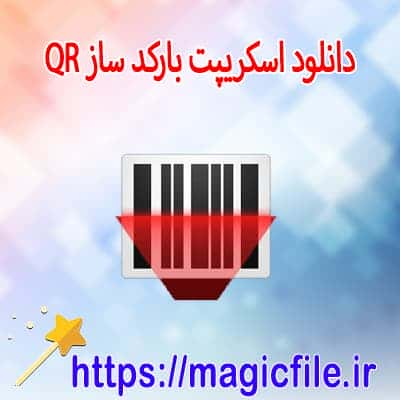 Download QR barcode maker script in PHP
Download
more details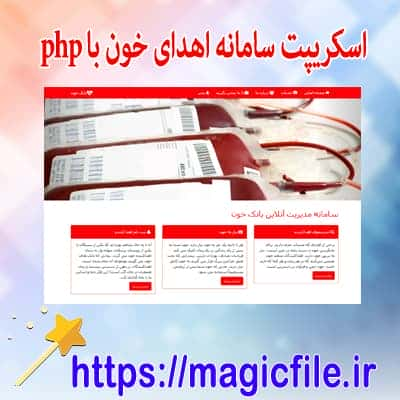 Download the blood bank management system project script in PHP
Download
more details
Download online leave management system in PHP source code
Download
more details
Online document sharing system script using PHP MySQLi
Download
more details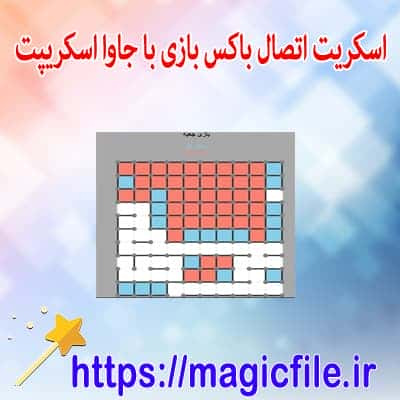 Box game script connected with javascript
Download
more details