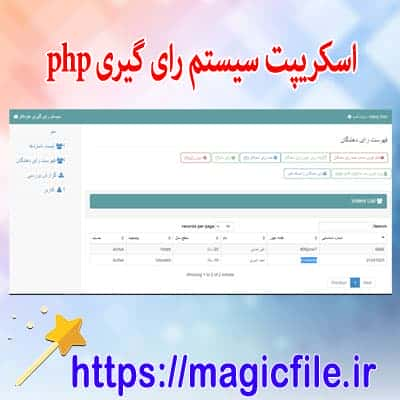 Short description and download linkToday, in this post, we have prepared for you, dear users of the website, the magical file of an automated voting system script in PHP.
Full description of the file
Download the automatic voting system script in PHP
About the project
The automatic voting system project is developed using PHP, JavaScript, Bootstrap and CSS. If we talk about the project, it has many features. The project includes a voter login side where a voter can log in to vote and an admin panel that can view the list of candidates, voter list, check report, system users and many more. From voter login, he has to provide Voter ID to login to vote. Voter ID can be retrieved from admin panel.
About the system
The admin has full control of the system, all functions must be done from the admin panel. From here, he can view current candidates, add, edit and delete it, add voters, list all voter IDs, activate voter account, view search report and user management . While adding voter, he/she has to select id number, password, address, first name, last name and year level. The password can also be automatically generated by the system. Likewise, when adding candidates, the user must select a position, provide first name, last name, gender, year level, and upload a picture. Another feature is that voters can be added to the system by importing external data such as CSV/Excel file.
After all voting, the results/vote totals can be viewed from the Canvassing Report, which shows the position with the candidate's image and the total votes counted. The voting process is double-checked as a system to confirm the final vote before proceeding and also includes a user management system where the user can add, edit, delete and list users to manage the system. A clean dashboard is provided in the admin panel for easy system management. Automated voting system in PHP helps to easily manage votes for specific purposes. The design of this project is beautiful and responsive so that it will not be difficult for the user to understand, use and navigate.
To run this project, you must have installed the virtual server, XAMPP, on your computer (for Windows). Automated voting system in PHP is available for download with source code, use for educational purposes only!
Possibilities:
Entry of voters
control panel
CRUD candidates
Add voters
Activate Voter account
Generate a random voter password
Review report
User management
After launching Apache and MySQL in XAMPP, follow these steps
first stage : استخراج فایل
second stage: پوشه اصلی پروژه را کپی کنید
third level: در xampp/htdocs/ جایگذاری
Now connecting to the database
Fourth step: یک مرورگر را باز کنید و به URL "http://localhost/phpmyadmin/"Go step
Fifth: سپس، روی زبانه پایگاه‌های داده کلیک کنید.
The sixth step: نام پایگاه داده را ایجاد کنید و سپس روی تب import کلیک کنید.Eighth step: روی go کلیک کنید.

After creating the database,
Ninth step: یک مرورگر را باز کنید و به URL "http://localhost/automated voting/"
Go to admin panel
Final level: به URL "http://localhost/automated voting/admin/" بروید
Username and password:
username = admin
password = admin
Dear users, a download offer is given to you
برای دریافت Download the automatic voting system script in PHP بر روی لینک زیر کلیک فرمایید
Files that you may need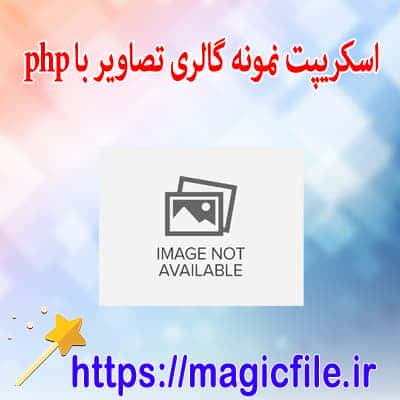 Download simple image gallery web script using PHP code
Download
more details
Sample script to create CRUD operation using PHP OOP approach and SQLite3 database
Download
more details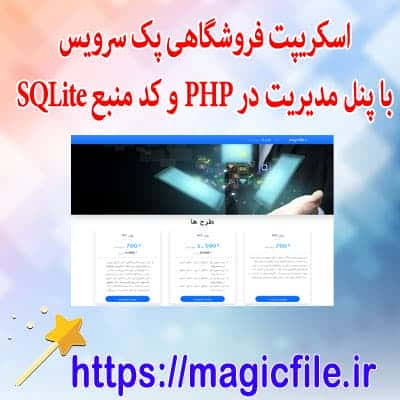 Store script service pack with admin panel in PHP and SQLite source code
Download
more details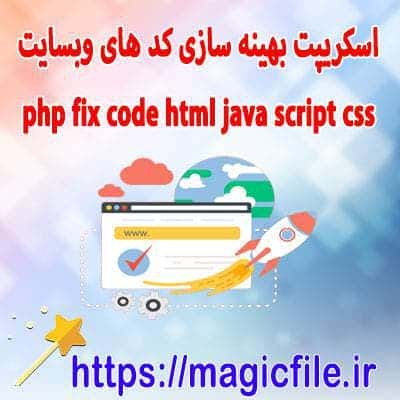 A collection of php scripts to optimize website code for SEO and increase site speed and better performance
Download
more details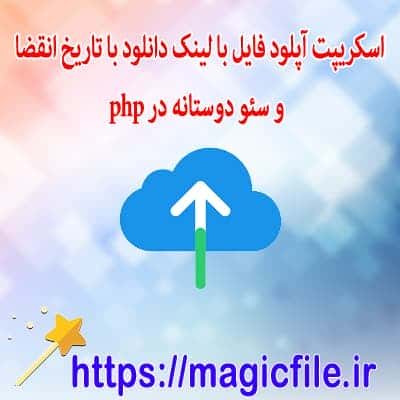 File upload script with expiring download link and SEO friendly in php
Download
more details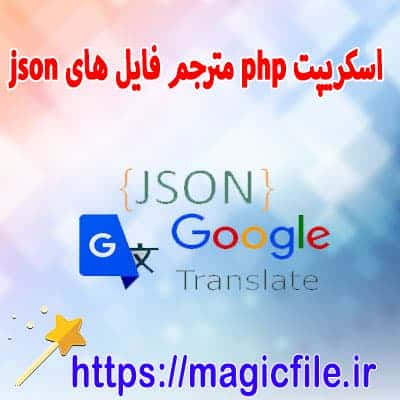 Download script to translate jason json files
Download
more details