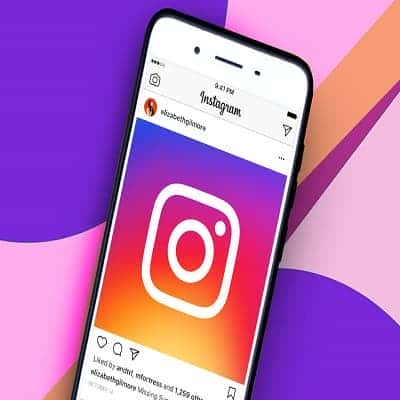 Your guide to creating accessible posts on Instagram for people with disabilities
Instagram can be a wonderful place full of loving families and friends. It is no secret that Instagram is an intuitive social media platform. Not all Instagram users can access and enjoy what this platform has to offer. While it is easier to assume that people with visual impairments are not on the visual platform at all, this is certainly not the case. They use Instagram, but they can not enjoy it much because of the lack of available content and disabling friendly accounts on this platform. This is not necessarily because people do not want to make their content available, but because they may not know how.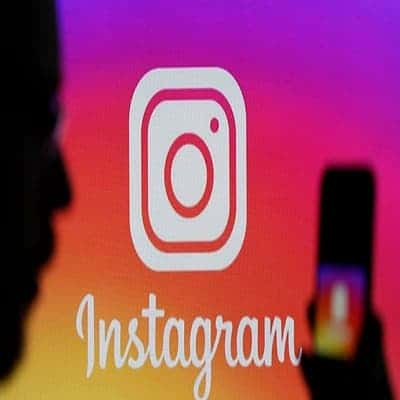 Why should you make your account more accessible?
Having an Instagram account available can serve more than one purpose. In addition to being appropriate for your disability, accessing your account can enhance your interaction while enhancing the social feel of your profile. Making content available is not as difficult as people think. There are simple ways you can make your Instagram posts available that do not require much time or effort. Not only does it make your profile a more enjoyable environment to attend, it also makes your content accessible to a wider range of people.
Access is not just a physical concept such as climbing stairs or entering a building. Accessibility in digital space is also an issue - especially when it comes to people with hearing or vision impairments. Access plays an important role in creating a greater sense of participation in people with different abilities in the world. In today's social and digital environment, it is important to consider everyone when building a brand or business. Some people are lagging behind due to lack of access to content like capable people. Say no to this on your Instagram page, overtaking the problem and the change you want to see in the world.
Instagram is completely intuitive. This will make you move as a visually impaired person. As a business, you can make simple changes to make your content more accessible and pervasive on Instagram. These changes will not cost you anything. Here are some ways you can make your Instagram account more accessible so more people can enjoy, experience, and engage with your content.
1. Add subtitles to Instagram videos and stories
Digi reports that 85% of Facebook videos are watched silently. Subtitles are great for people who choose to enjoy their videos silently. But that is not all they are great at. They are also essential for greater access to people with hearing problems. Inability to hear content may make hearing-impaired people less involved and ignored. In this way, subtitles can play a major role in accessing social media - especially for video and audio content.
Instagram also does a lot in terms of accessibility. The social media platform has released an access feature that automatically adds subtitles to IGTV videos. This feature is available in 16 languages. You can now easily subtitle your stories using the Instagram Threads app. Threads is a pioneering app by Instagram that lets you connect with your closest friends on the platform. It also comes with a handy autobiography tool that automatically generates subtitles on each recorded video. You can also use third-party programs such as CaptionMax or Clipomatic to automatically generate video subtitles.
2. Embed photos with alternative text to Instagram
This platform is not easy for blind Instagram users. Without any description, visually impaired people are completely excluded from the experience of your post. This is exactly why the alternative text feature of Instagram changes the game when it has more access to posts. In the fall of 2018, Instagram introduced updates that allowed users to embed their photos with alternative text. Describes the text of the image aloud and is more accessible to those who use page readers. It was a revolutionary development of Instagram that made content available to a wider group of people. Here's how to find the alt-text option on your Instagram.
Before you share a post, you can add subtitles to the page you want
Scroll down and find "Advanced Settings" and click on it to find several options.

You can find the "Write Alt-Text" option under the Accessibility header.

Write a brief description of your post in the text box and click "Done".
The alternative text option does not appear to have a character limit, so you can be as descriptive as you want. However, keep in mind that alternative text is read after your username and before the title, so be brief. You can even go back to the image that was previously uploaded and then add alternative text by clicking "Edit". In the lower right corner of the post, you will see the "Add Alt-Text" option. This way, you can also make existing posts more accessible.
Instagram has an option to automatically generate alternative text, but it is often seemingly general and meaningless, and takes the character of the post completely out of the question. When you generate your alternative text, you can provide additional context and add your talent to the description and make your brand more visible.
3. Avoid decorative fonts
Decorative fonts are a nightmare for page readers to process. Page readers are looking for legibility. While a decorative font may add to the beauty of your page, it is completely inaccessible to a visually impaired person who uses a page reader to be part of the experience. Page reader or
Skip these light words, just share what you wrote in the original font, or

A string produces completely irrational sounds.
Basically, this means that with decorative fonts, you run the risk of losing all meaning of your post. The page reader either misinterprets your message completely, or skips the whole topic. If accessibility is important to you, it is best to skip decorative fonts.
4. Write each word in a large hashtag
Hashtags are one of the best ways you can increase engagement on your Instagram profile. It plays an important role in discovering a post or profile. Using capital letters of each word in the Instagram hashtag makes your post very accessible to the blind community. Page readers can only capitalize your hashtags. When you do not capitalize every word, the page reader registers the hashtag as a capital word and reads it that way.
Similarly, an extra tip for accessing hashtags is to place them in the comments section of your post instead of grouping them with your title. Although this is a controversial point, it still has a long way to go to get more access to your Instagram. If you are one of those people who fully use up to 30 hashtags, this is for you. By adding a hashtag in the comments section instead of the title, you limit the time spent by the page reader for a post. Hashtags in the comments section are still selected by Instagram, but are not read by the page. This allows the user to read all your hashtags.
5. Put the description in your subtitles
Including post captions in captions was a great way for Instagram users to have accessibility before the age of alternative text and subtitles that are automatically generated have different capabilities. A good way to do this is to put a description of your post after the caption, with # access before the description.
Although when you want to add alternative text to the option provided by Instagram, you may find this point futile, but it's worth it. This explanation is for many people who have difficulty processing information or visual impairments that do not use a screen reader. Captions allow them to have written explanations. Additionally, Instagram still does not allow you to add alternative text to video posts. Therefore, adding a description of your video post in the caption can also be of great help to access the post for people who have a page reader.
Instagram can be a great association if everyone can access and experience it. Instagram is a great place to find people and discover their own interests. By making Instagram more accessible, you allow people to find that forum more easily. These small changes can have a big impact on people with visual or hearing impairments. These methods do not cost you anything and make a difference in the world for people who can not connect with online content at all. As a brand, having a more accessible Instagram page can create a more acceptable environment and an inclusive atmosphere for everyone.
Introducing Instagram tools
If you are looking for a way to like, follow, and comment on Instagram completely automatically and through a robot, go to this link (Instagram intelligent robot)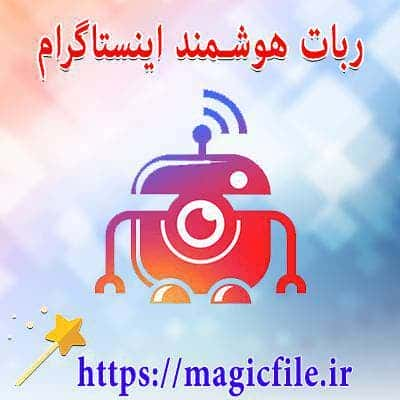 If you are looking to extract Instagram followers as an Excel file, go to this link (Extract Instagram followers)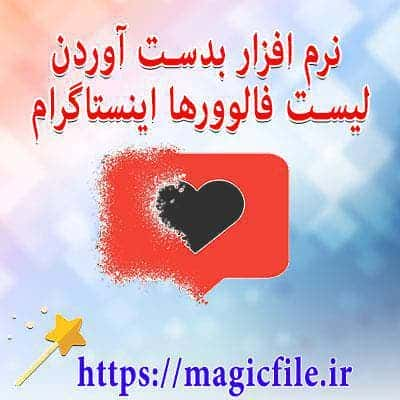 If you are looking for software that you want to unfollow those who have not followed you, go to this link (Anfaloo Instagram)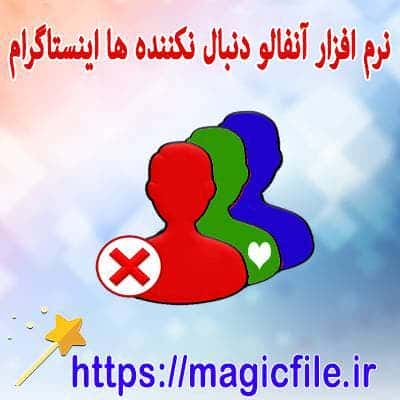 If you are looking for software to send mail via computer, go to this link (Send Instagram posts via PC)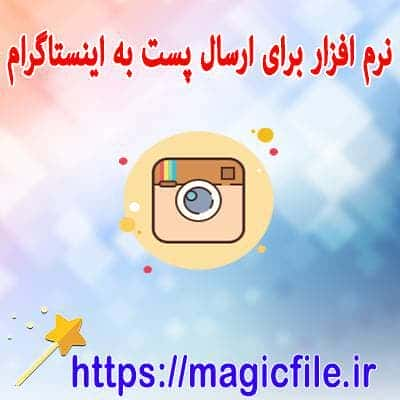 If you are looking for a robot to send your message directly to users via computer ID, go to this link (Robot sending message directly to Instagram)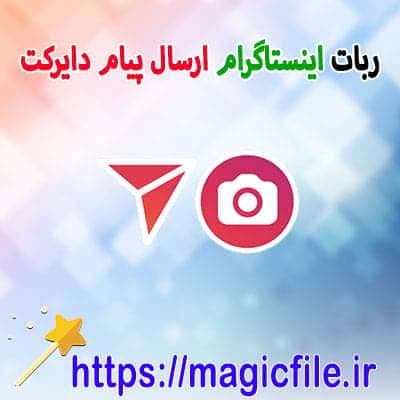 If you are looking for software to download the full Instagram page (Download full Instagram)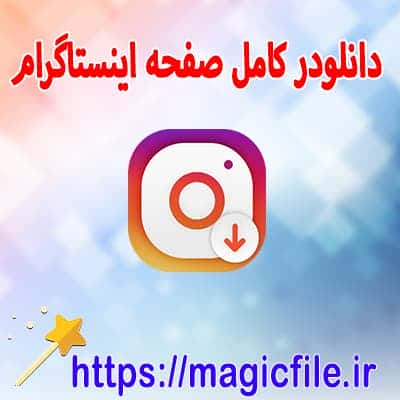 If you are looking for software to follow users through the list (Follow Instagram users through the list )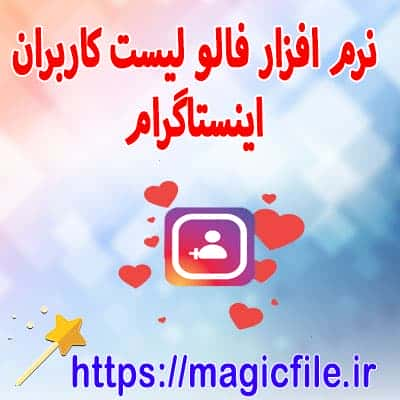 If you are looking for software to get all the comments, send it to Instagram (Extract the list of comments sent to Instagram posts )