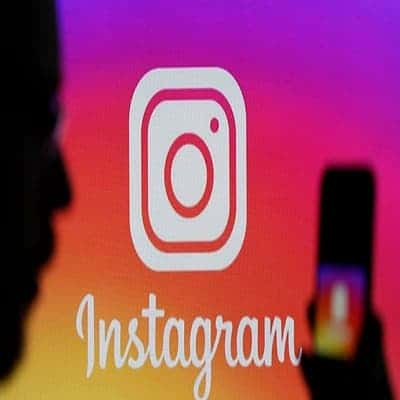 Your guide to creating a photo collage in Instagram stories
Gone are the days when people used digital cameras to click on photos and save them in physical photo albums. In a world dominated by social media, clicking and sharing images has never been easier. Instagram social media platform is currently booming with more than 500 million daily users. Users can share their special moments with all their family and friends in a few seconds using features such as Instagram stories, posts, circles, IGTV, etc.
Although it is easy to share images as Instagram posts, you may still miss the process of selecting photos for a particular event in a photo album. If you feel this way, do not worry! Instagram stories can also help you in this regard!
What is an Instagram story?
If you are an active Instagram user, Instagram stories will not be a new feature for you. Launched in 2016, Instagram Story allows users to post photos and videos to their accounts. However, these stories only survive for 24 hours, but you can keep them longer by adding them to highlights. Combined features of Instagram stories and highlights can help you create the perfect collage or photo album for any special occasion or event. Before we get into how to create a collage using Instagram stories, let's first talk about the exact meaning of an Instagram collage.
What is an Instagram photo collage?
Instagram photo collage is a great way to express and share your photos and videos creatively. When you arrange two or more photos and share them as an image or video, it is known as a collage. A well-designed Instagram photo collage can attract new Instagram followers to your account, organize your content properly, and increase engagement. At the same time, you can easily share your stories with all your loved ones. You can even apply your creative ideas to create a unique Instagram photo collage.
Although it has always been possible to create collages on Instagram, it has become a trend in recent years. As more and more influencers and celebrities use this medium to attract real Instagram followers, ordinary Instagram users will accept the same. That's why so many apps have been created to make your Instagram stories more engaging and engaging.
Why should you use Instagram stories?
There are many reasons why you should use Instagram stories to create an Instagram photo collage. Some of them are:
This allows you to upload unlimited photos and videos and organize them as highlights. These highlights will appear in your profile with the appropriate title. For example, you can categorize all your wedding photos as "My Wedding".

There are several features in Instagram stories that can make your stories more informative and engaging. You can use different filters, add text to describe a particular image, add location, use hashtags, tag people in the image, and more.

You may also want to share your pictures and videos with only a certain group of people rather than all your followers. For such occasions, Instagram allows you to post stories in the Close Friends section. Only people who have been added to close friends can see those stories. This feature is not available for Instagram posts that are visible to all followers.

Instagram stories also have a layout feature where you can create a photo collage directly using multiple images and upload it as a story.

Various other apps help create a beautiful story design for Instagram.
From the above points, it is clear that you can use Instagram stories in several ways to create the desired photo collage. Find out the steps to create beautiful Instagram slides for your stories below.
How to make an Instagram photo collage?
Making a photo collage on Instagram is very easy. It can be done in several ways. The steps of the first step are listed below:
Click on the photo using your iOS or Android phone. Upload it to your Instagram story. Add filters to enhance the image if you like.

Resize the photo as you wish. You can also change the background colors by tapping the airbrush for a second and selecting the required color.

Then open the gallery on your phone.

Select the image you want to add to the same Instagram story. In the share icon, you will find the option to copy the image. Click Copy.

Open your Instagram story again. When you do this, a new tag with the copied image will appear, giving you the option to "add a tag".

Add a sticker to the story. You will now see the copied photo along with the original photo in the same story.

Repeat the steps as many times as you like to add more photos.
This is a quick and easy hack that is available on most smartphones. There are other tools for adding photo collages. Check them out below.
How to create an Instagram photo collage using Layout mode in Instagram story?
Instagram, due to the growing preference for Instagram photo collage, launched its application to help users in this field. This program is known as Layout. This allows users to create and upload photo collages directly from their Instagram story. The steps for using the Layout feature are:
Open Instagram stories on your Instagram account.

Swipe left. Many options such as Create, Boomerang, Layout, Multi-Capture, etc. will be visible to your camera.

Select Layout.

Several network options appear. Select the network option you like best.

Either take photos instantly or select images from your gallery.

Once the Instagram collage is ready, you can upgrade it using the usual story features (filters, text, effects, etc.).
Are there any third-party apps for creating Instagram photo collages?
Apart from the above two methods, many third-party applications can help you create beautiful Instagram collages. While the methods covered earlier are quick and easy ways to create photo collages, they do not offer as many creative options as third-party applications. Some of the most popular programs for creating Instagram photo collages are:
Canoe
Canva is the most popular graphic design program that is suitable for beginners and professionals alike. With a wide range of free templates, Canva lets you create beautiful photos not only for Instagram stories but for other purposes as well. It has a variety of layout and text options with filters and photo editing tools. It is easy to use and the huge inventory of templates and other features allow you to create a great collage for your Instagram.
InShot
With the growth of video marketing, InShot has also become a popular app among influencers and Instagram users. There are a number of things you can do with this video and photo editing program. Its offerings include countless design features, options for cropping, splitting, cropping, and merging videos, adding music to videos and photos, and more. It also has filters, text, overlays, effects and animations to enhance the quality of your content. In addition, it allows you to increase or decrease the speed of your videos. In general, this app has everything you need to create compelling Instagram stories, including a collage builder.
Unfold
If you prefer minimal, classy and elegant content, use the Unfold app. It has a variety of free and premium templates that are great for creating stories and aesthetic collages. Supports both images and videos.
PhotoGrid
PhotoGrid is another great app for making photo and video collages for stories on Instagram. It also has many templates and design features that are made specifically for Instagram stories. It also offers photo editing features such as deleting backgrounds or adding other backgrounds. There are also beauty effects to add or remove makeup. You can even add GIFs to stories.
Adobe Spark
This app is highly recommended for creating Instagram stories. Adobe Spark is easy to use and can be used by beginners as well. There are a number of design and theme options available that users can choose from. You can also add music and sound to photos and videos.
Other popular third-party applications include StoryArt, Typorama, Microsoft Hyperlapse, CutStory, and more.
In short, with an Instagram collage, you can do all the tasks you did when you added photos to your physical photo album. In fact, you can do so much more. You can add related captions to remind you of fun events that happened when you clicked on the image. The best way to make a collage is to tell the story through an Instagram story. This helps to create interaction and thus get more likes on Instagram. Use the many features that Instagram offers to make your stories more engaging and meaningful. Don't forget to save them as highlights so you and your Instagram followers can visit them whenever they like!
Introducing Instagram tools
If you are looking for a way to like, follow, and comment on Instagram completely automatically and through a robot, go to this link (Instagram intelligent robot)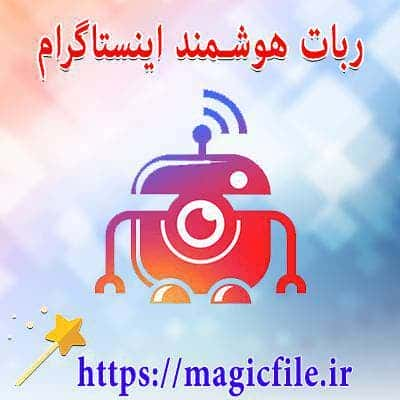 If you are looking to extract Instagram followers as an Excel file, go to this link (Extract Instagram followers)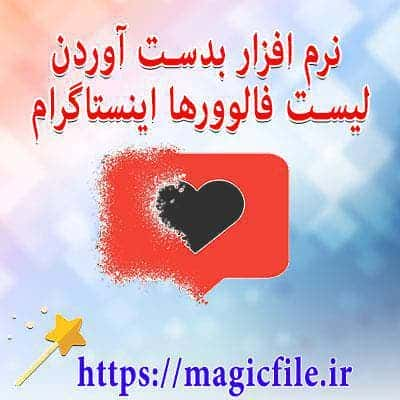 If you are looking for software that you want to unfollow those who have not followed you, go to this link (Anfaloo Instagram)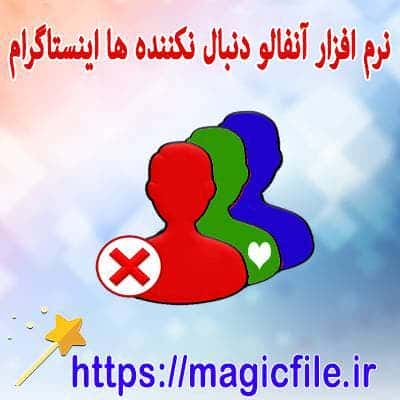 If you are looking for software to send mail via computer, go to this link (Send Instagram posts via PC)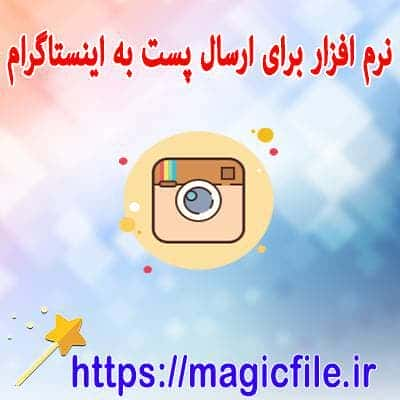 If you are looking for a robot to send your message directly to users via computer ID, go to this link (Robot sending message directly to Instagram)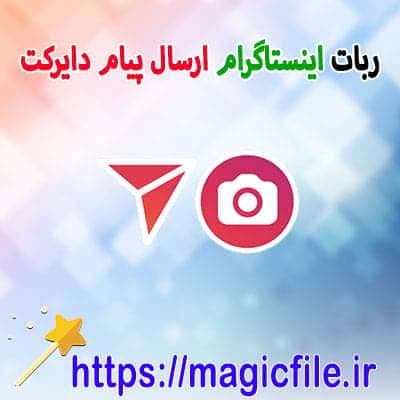 If you are looking for software to download the full Instagram page (Download full Instagram)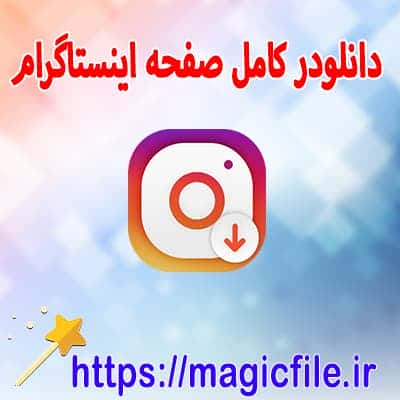 If you are looking for software to follow users through the list (Follow Instagram users through the list )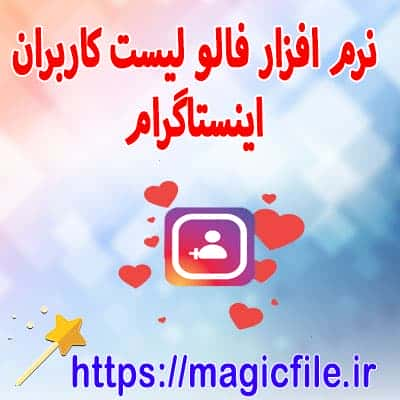 If you are looking for software to get all the comments, send it to Instagram (Extract the list of comments sent to Instagram posts )