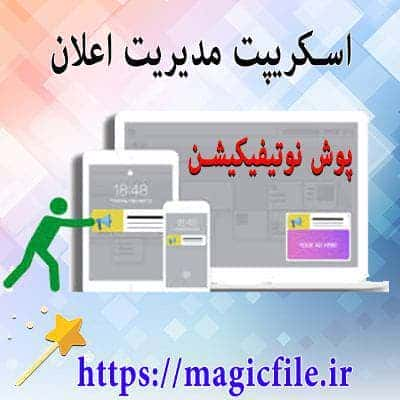 Announcement of web notification push programming by introducing the best push notification service
In this post, we will introduce you to the best notification push service for you, dear webmasters, and we will talk about programming announcements on the web. do
What is a notification cap and how is it used?
Push notifications are messages that applications or sites send to users and appear as a message on the user's device. The purpose of notifications is to provide information and improve the interaction between the user and the application or site.
The push notification tool allows you to send information or suggestions from your application to your mobile device (or computer) without his or her request. Of course, note that in the web notification version, the user must first confirm receiving a notification from you, and you can then send the notification to him. Also, the user does not need to open the application or site to receive and read your notification.