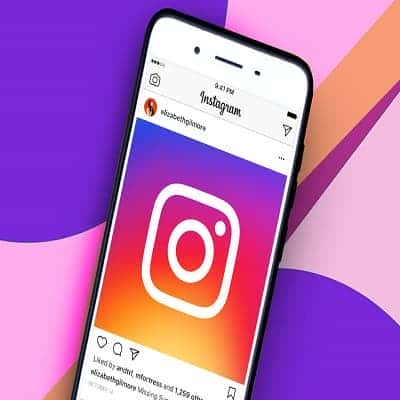 Common Mistakes Every Instagram Business Account Makes for the First Time
Instagram is without a doubt the most popular social media platform in the field of entertainment, information and marketing. Over the years, this platform has accelerated the growth of e-commerce in its own way. With an average of 500 million users entering the site daily, it is not surprising that every brand wants to take advantage of this social media channel.
Almost every business, big or small, has a business Instagram account.
The social media giant is also constantly introducing new features to make Instagram easier for businesses looking to advertise and sell their offers through Instagram.
It easily confuses Instagram marketers because it offers many tools and tactics to help brands improve their business growth. In fact, many marketers, especially newcomers, make a variety of mistakes that greatly affect their business performance. Check out some of them below!
Common Mistakes Of Instagram Marketers That You Should Avoid
1. No strategic plan
Logging in to Instagram and creating a business account does not help improve the organization's performance. Before using Instagram as a marketing channel, ask yourself why you are creating it in the first place. What is your organization looking for through it? There are several goals that brands may want to achieve using Instagram. For example, more followers, brand awareness, expanding access, connecting with target audiences, directing traffic to physical or online stores, building community, and more. Lack of strategic plan for Instagram also leads to problems in evaluating the performance of your business account. Therefore, creating a plan not only provides transparency in terms of the goals you want to achieve, but also helps you stay on track and measure your performance.
2. Buy followers, likes and Instagram comments
Why choose the long haul when you can easily buy 10,000 Instagram followers? This idea definitely sounds tempting. Many Instagram marketers fall into this trap. Buying likes, followers and Instagram comments is more harmful than useful. The number of your followers in the trading account may increase, but the actual engagement rate will decrease. How do you get your message across when you are having a hard time interacting with real people?
In addition, the Instagram algorithm runs on a number of factors, and real Instagram followers can help you make the most of it. Another reason why you should not buy Instagram followers and likes is that Instagram often blocks accounts that include third-party automation services. You do not want Instagram to do this to you, do you?
3. Lack of interaction with followers
One of the main parameters that makes up the Instagram algorithm right now is the relationship of your account with your followers. Instagram marketing does not end with the production and submission of content. You need to interact with your followers. Ignoring direct comments and messages can severely disrupt your communication with your audience. They may lose confidence in your business and may turn to other brands. This leads to the loss of potential customers, which can really disrupt the performance of your business. Therefore, always respond quickly to direct messages and comments that you receive in your business account. Build relationships, not just numbers.
4. Misuse of hashtags
Hashtags are a very useful business feature that Instagram offers. Adding hashtags to posts and stories will allow your target audience to discover you. Instagram now lets you add 30 hashtags to your posts and 10 hashtags to your stories. New Instagram marketers often use all 30 hashtags to reach their widest audience. While there is no harm in using maximum hashtags, it is very important to make sure that they are relevant to your brand and post. Using the wrong hashtags or not using hashtags may result in the loss of new potential customers. So the choice of hashtags must be correct. If all 30 hashtags are not relevant to your post, it is best to look for fewer relevant and researched hashtags.
5. Use very popular hashtags
Instagram business accounts that use it for the first time are also mistaken and use the most popular hashtags on Instagram. Some of the popular hashtags are #photo of the day #travel #love #photography and so on. These hashtags are widely used in millions of posts in one day. If these are very common, then why not use them? This is because overuse of these hashtags will cause your tagged posts to be displayed for only one second. Posts are easily lost when thousands of people use one tag every minute. In short, very popular hashtags have a very short lifespan. The best solution would be to use branded, specific and targeted hashtags.
6. Upload low quality images
Instagram marketers and small brands often try to reduce the cost of photography. Instead, they send poor quality images. In Instagram marketing, it is important to always remember
Instagram is a photo-centric social media platform. Images posted in the feed should attract the audience to your profile. At the same time, all images should reflect the unique sound of your brand. No need to buy an expensive camera or hire a professional photographer. A simple photo works in natural light or beautiful background. There are also several photo editing programs and sites available. It is recommended to use them instead of sending cluttered images.
7. Ignore Instagram stories
Instagram stories attract the attention of viewers. This fact is often overlooked by Instagram marketers. For example, tools like polls, quizzes, quizzes, location tags, etc. help viewers of Instagram stories communicate directly with your page. When business accounts ignore this feature of Instagram, they are potentially distancing themselves from their audience. This is why it is essential to constantly upload stories and engage with your audience.
8. Ignore performance metrics
Another common mistake that most brands make on Instagram is to ignore data analytics. When you do not evaluate your performance, how do you know if you are on the right track? Performance appraisal is essential to finding out what works and what needs to change. To help businesses, Instagram offers a useful tool called Insights that offers several performance metrics. Some of them are the location of the audience, age group, gender, most active time and day of the audience and so on. Ignoring this data can lead to the loss of a number of lucrative opportunities.
9. Submit content at inappropriate times
Posting content consistently but at random intervals may not be the best marketing strategy. If your audience does not use Instagram at the time of posting, your content will have limited visibility. Most of your followers do not even know that you have posted something. This in turn affects the amount of interaction you have. The best thing to do is to research and find out when your target audience is most active on Instagram and post based on that.
10. Post worthless content
People use Instagram accounts and follow them when they gain some value from that account. If you can not attract your audience just to send images. Target audiences need to value your content in the form of learning, information or entertainment. If you create valuable content, you have a better chance of attracting and retaining followers.
11. No bio or incomplete bio
Your biography is your introduction. This is your first impression. Ignoring it or framing an incomplete bio can affect the performance of your trading account. Most Instagram business accounts do not have a relevant or relevant biography. The use of long or boring sentences, not adding an invitation to action, the lack of website links are some of the common mistakes people make in this regard. The bio should be simple, concise and relevant. Hyperlinks should be added to direct visitors to your website, if any. If you do not have a website, you can indicate the exact way in which people can order your products (for example, send a message to order).
12. Failure to submit content continuously
Compatibility is an essential part of Instagram algorithm. Posting regularly is essential on all social media platforms, especially Instagram. Here, being regular does not mean sending too many posts. High and low posting both have a negative impact on your Instagram marketing. A balanced approach with a fixed post schedule is the best strategy. Posting content regularly helps you stay in touch with your audience and constantly reminds them of your brand and offers.
13. Other common mistakes
Being too promotional

Post boring or duplicate content

Sharing too many posts or too few posts

Creating a private account

Use weak and irrelevant subtitles

Copy the strategy of other brands

Focus only on quantity and complete disregard for quality

Ignore negative comments

Contradictory brand and intuitive content

Use no title

Do not create branded hashtags

Ignore other useful Instagram features like IGTV and Reels
Introducing Instagram tools
If you are looking for a way to like, follow, and comment on Instagram completely automatically and through a robot, go to this link (Instagram intelligent robot)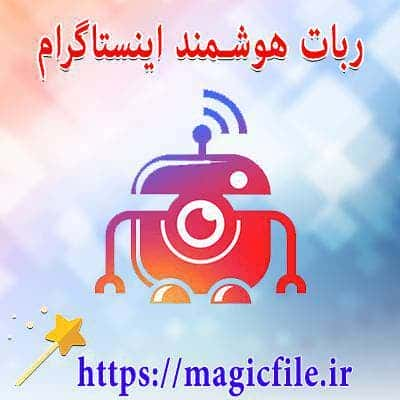 If you are looking to extract Instagram followers as an Excel file, go to this link (Extract Instagram followers)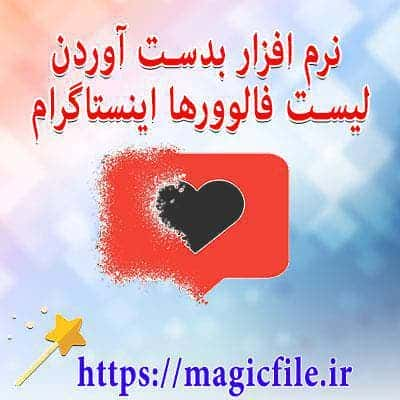 If you are looking for software that you want to unfollow those who have not followed you, go to this link (Anfaloo Instagram)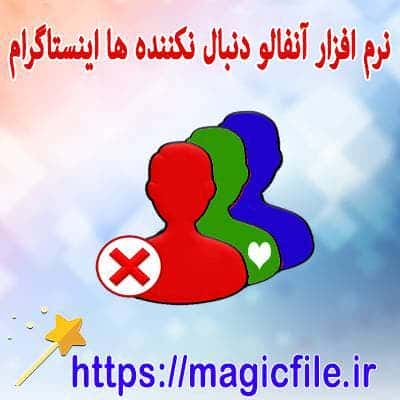 If you are looking for software to send mail via computer, go to this link (Send Instagram posts via PC)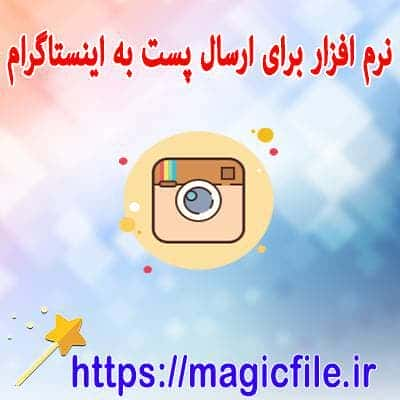 If you are looking for a robot to send your message directly to users via computer ID, go to this link (Robot sending message directly to Instagram)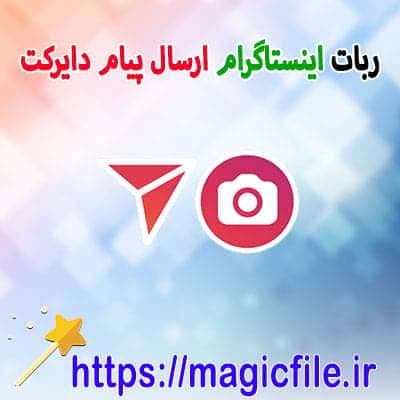 If you are looking for software to download the full Instagram page (Download full Instagram)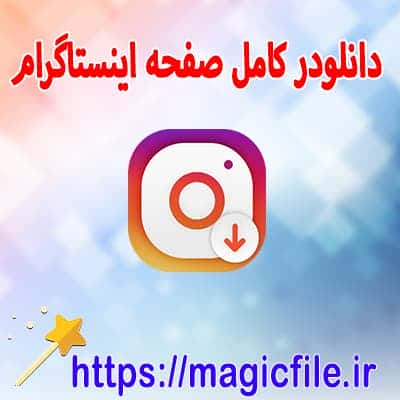 If you are looking for software to follow users through the list (Follow Instagram users through the list )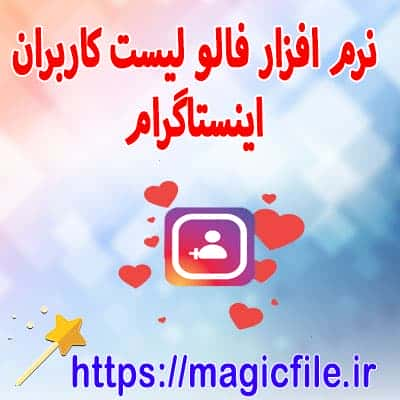 If you are looking for software to get all the comments, send it to Instagram (Extract the list of comments sent to Instagram posts )