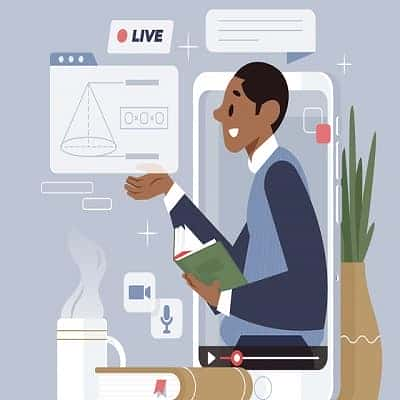 Use the Instagram guide to increase brand engagement: Tips and Tricks
There is a new template for sharing supervised content on Instagram called Instagram Guide. This is one of the newest features introduced by the app in 2020. It allows users to consume and share tips and hints in a simple format that is easy to understand. Initially, an Instagram guide was provided to some health advocates at the start of the COVID-19 epidemic. However, it is now available to all users.
Instagram guides can be created using pre-published posts, product or place listings, a cross between a blog post and an Instagram carousel. Each Instagram guide includes a title, cover image, introduction, and optional captions for entries that allow users to navigate through a stream of posts. These posts are often accompanied by comments, so they serve as a step-by-step guide, great tips and hints.
There is a new template for sharing supervised content on Instagram called Instagram Guide. This is one of the newest features introduced by the app in 2020. It allows users to consume and share tips and hints in a simple format that is easy to understand. Initially, an Instagram guide was provided to some health advocates at the start of the COVID-19 epidemic. However, it is now available to all users.
Three types of Instagram guides: for products, places and posts
Anyone can create an Instagram guide, regardless of their account size or industry. When you open your Instagram profile, you can find the help feature in the options that appear by pressing the plus sign in the upper right corner. From there, you can choose between three help formats to see which one is best for your brand.
Places:This option allows you to create an Instagram guide about the specific place you want to share information about. You can use their pre-published posts or search for up to five photos or videos of a specific location with a geotag. After that, the title of the guide is added along with the description to provide a background about the places. The same process can be used to add all directory locations and then publish it.
Products:You can use the Instagram Store option to highlight the products of your brand or your partners. This can be done in a few simple steps, starting with searching for a list of products you want to import. It is important to note that only products in the Instagram Store can be used. An entry can contain multiple posts that are then displayed like a carousel. Select about 5 of the most vibrant images and videos for each product, then add a title, cover image, description, and other miscellaneous information. You can repeat these steps to add multiple products in the same way.
posts:Brands can also use their existing posts to create Instagram guides. You can select specific posts, and then customize them under a guide, with titles and descriptions, among other related information. This process is almost the same and can be repeated for multiple posts until the guide is complete.
How to use Instagram guide to increase brand engagement?
1. Your brand story
There is a story behind the emergence of every brand. The Instagram Guide can be a great tool for familiarizing consumers with a brand's journey, the reason it may have been launched, and the meaning behind the brand mission. This unique narrative can be created using enlightening posts in the Instagram guide, which becomes a great marketing tool to attract new users and keep current users engaged. Help presents your brand story in a way that keeps users interested and prevents them from clicking.
If the brand is still relatively new and their story is ongoing, you can add new information to your guide from time to time. This information can be received from the relevant posts or from some entries in the Instagram store. You can also use the Places option to weave a brand story around a specific brand location. Brand story content can include significant images from other creators, in addition to your pre-published posts. Subtitles can be used to highlight the brand personality.
2. Upgrading a new product or service
There are times when we try all the ways to promote our brand and use any marketing strategy to attract brand participation. One of the best ways to promote a brand new service or product is to use the Instagram guide. The guide introduces itself as a great way to launch new products and services in the form of a portfolio. After selecting specific products to create a centralized setup guide, a call to action to the product description can be added. This guide can be highlighted to create more interaction and interest by sharing it in stories or Instagram circles. Even after completing an ad for a new product, a startup-focused guide can be a story of your efforts. Users can use guides as a reference when searching for your products.
3. Create product highlights
Instagram guides are a great tool for managing, organizing and highlighting products for your followers. If you have specific related products for an upcoming event such as a holiday, or your product or service offers a wide range of solutions to specific problems, it can be used to create a comprehensive guide. In such a guide, products or services can be organized by categories, bestsellers, new releases, demographics, or any other such category.
The first step in the process is to select a topic for help, which shows a list of products that have some commonalities. Subtitles can then be added to these posts to familiarize users with the most prominent range of products or services. The sales process is also simplified in this process, because users can click on specific products that they are interested in buying. Each item in such a guide can be linked to an Instagram post or Instagram store, which increases organic interaction and generates sales. These guides can be highlighted by sharing them in Instagram stories.
4. Create a gift guide
Selected gift guides are a great way to increase your sales. A holiday-themed guide, which consists of products focused on specific topics, can introduce followers to the purpose of specific products. Descriptions can be added to the caption so users can receive unique gift ideas as well as discover similar gifts from the Instagram Store tab. Gift guides can be categorized into various themes such as "home", "accessories", "health" and more in a collection that combines standard carousel posts with links to products. Another good thing is to provide promotional codes for special products in this gift guide to encourage your sale at a discount. Be sure to make the description eye-catching by adding interesting titles, emojis and product pricing.
5. Guide how to create
With the help of Instagram guides, brands can create in-depth guides on specific issues or an extensive list of tips and tricks. This is a creative way to use Instagram guides that allow brands to add general information about certain products or services. Since stories can be quite limited in terms of creating a complete list, the Instagram guide can be very helpful in this regard. An added benefit is that the help is permanently available under the brand profile guide. This not only inspires the followers, but also increases the interaction in the past content, which significantly affects the algorithm and thus increases the brand interaction.
6. Answer the frequently asked questions
Whether you are a small or a large business, there is always an influx of text messages with questions about the brand and its products and services. And since answering any of the queries can be a chore, you can create an Instagram Guide to Frequently Asked Questions (FAQ) on a topic. The first step in this process is to ask common questions that the brand must answer.
After that, you can decide which of the posts, products and places in the Instagram guide to use to ask frequently asked questions. Their questions and answers can be typed in the title feed and subtitles can be used to add questions to the text.
The content of these FAQs can be linked to specific products in your catalog that allow users to easily make their own decisions. After creating the FAQ section, the brand can direct followers every time it asks a common question about the brand. This saves time and also makes it easier for consumers.
Result
Instagram guides are a great tool for a variety of purposes because they can significantly increase organic engagement for a brand. Whether your business is small or large, Instagram Guide can maximize the longevity of your content and make it evergreen. Users can always check out your old products and services, which are often buried in the feed. They are a great alternative to blog posts because they have more sharing because they do not require external links.
Introducing Instagram tools
If you are looking for a way to like, follow, and comment on Instagram completely automatically and through a robot, go to this link (Instagram intelligent robot)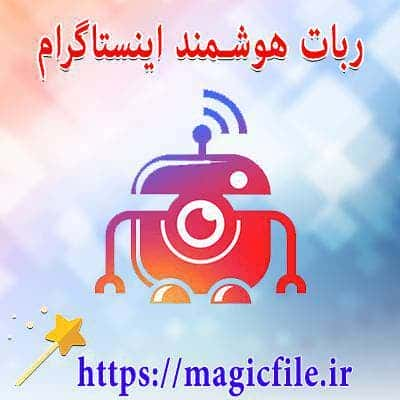 If you are looking to extract Instagram followers as an Excel file, go to this link (Extract Instagram followers)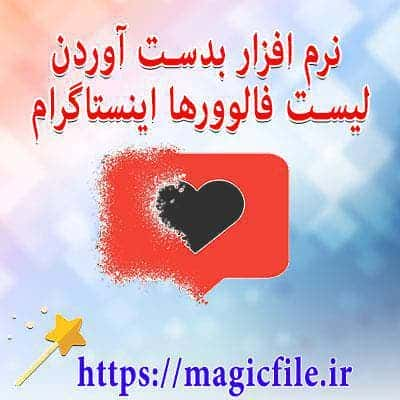 If you are looking for software that you want to unfollow those who have not followed you, go to this link (Anfaloo Instagram)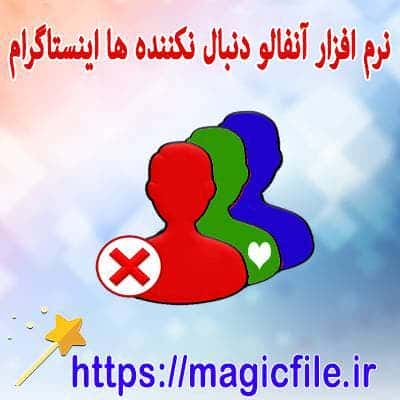 If you are looking for software to send mail via computer, go to this link (Send Instagram posts via PC)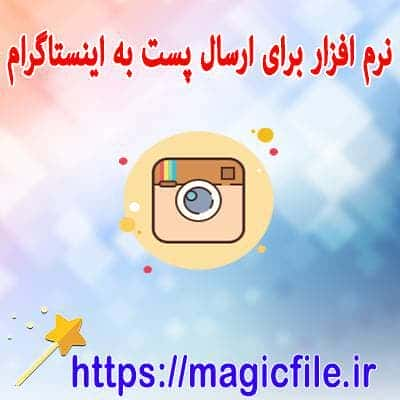 If you are looking for a robot to send your message directly to users via computer ID, go to this link (Robot sending message directly to Instagram)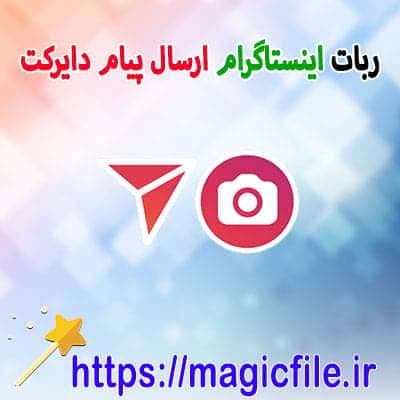 If you are looking for software to download the full Instagram page (Download full Instagram)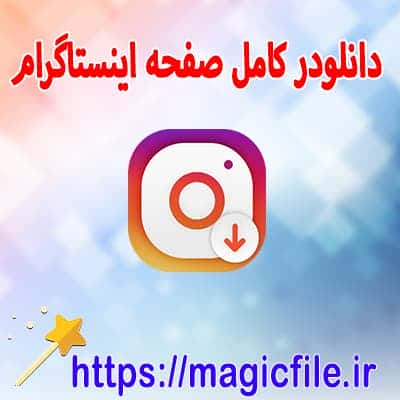 If you are looking for software to follow users through the list (Follow Instagram users through the list )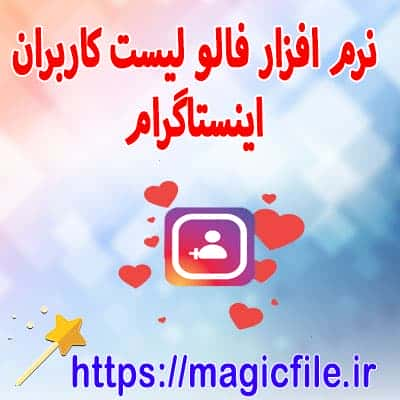 If you are looking for software to get all the comments, send it to Instagram (Extract the list of comments sent to Instagram posts )