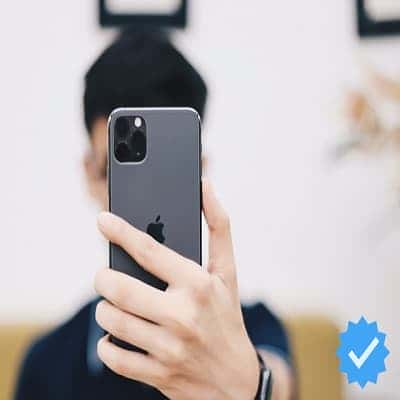 Learn to get the blue Instagram follower tick less than 500 Followers
The approved logo (blue tick) on Instagram is what all the brands on the platform want. It separates this principle from imitation and is something that all Instagram users trust. However, an Instagram account cannot simply be verified. When it is approved (if it is approved at all) depends entirely on the platform administrators.
A lot has been written and said, especially about Instagram accounts that have less than 500 followers. Most of them have mentioned that it is almost impossible to get Instagram approval from platform administrators on a case-by-case basis for such accounts. However, in this post, we want to tell you that it is possible for such accounts to receive a valuable blue tick. It's certainly not easy, but if you follow the tips we share here, you will surely have a good chance.
However, before delving into the details of getting a verified user account on Insta, let's clear up the space for verification myths on this platform.
Instagram approval legends
If you search the internet for how to verify your Instagram account, you will surely come across articles that mention one or more of the following:
You should have millions of Instagram followers

The most common misconception about Insta endorsement is that you have to be a big or famous brand with a popular Instagram account with millions of followers. There are several things that dispel this myth - pages with more than 9 million followers without a blue tick and pages with less than 400 to 500 subscribers with a single tick.
Post daily content: This is a myth common to all social media channels where brands and individuals compete for revenue. While it may be true to some extent on YouTube, it has nothing to do with Instagram. You can post several times a day for several months in a row and your Instagram page will still be blue.

Use popular hashtags

This is something you will find in almost every article that claims to provide tips on how to get approval. However, there is simply no truth to this. Sure, using popular hashtags is a good way to trend your Instagram page, but there is no guarantee of approval.

Interact with followers and collaborate with other brands

It is a fact that interacting with followers and collaborating with others on the platform is a great way to grow your Instagram page. However, there is no tangible evidence that these habits are good for validation.
So, now that we've gotten rid of the myths for you, let's move on to what you really need to do to have a blue tick Instagram page.
Verification on Instagram - Steps you should and should take
At the end of the day, whether or not Instagram managers approve your account is entirely up to you. However, here are some steps you can take to increase your chances of verifying your Instagram page:
Send confirmation request

: Instagram allows users to submit confirmation requests through the mobile app. This process is very simple and involves users going to the "Confirmation Request" page first to the settings and then the account. To submit an application, you will need to enter some details such as your full name, your brand name, the type of account or category, and a photo ID issued by the government. Again, this is the easiest step to take, but only for review. Ultimately, it depends on whether the request is approved by the managers.

Also work on parallel platforms

If you focus all your efforts on Instagram on social media, you will hurt yourself more than you will benefit. Instagram may be one of the largest social media platforms in the world, but that's not the only thing that matters. For example, if you are a musician, you can not simply bank on Instagram, because it is primarily a platform based on photos and short videos. Sure, IGTV allows users to upload full-length videos, but the viewer is dim compared to YouTube. Therefore, choose a parallel platform based on your position. For example, if your brand is related to politics and news, you should be active on Twitter. Once you get verified on Twitter, the chances of getting a verified Instagram account page increase significantly.

Growing up here is a bad idea at first

: Imagine this - you have close to 400 to 500 followers on Instagram, but you have no followers on any other social media channel. In such a scenario, your prominence on Instagram will prevent another person with the same name from being found before you. This will likely reduce the chances of your page being approved by admins. Remember, the purpose of verifying accounts is to help users find reputable pages and avoid cheap imitations. If you grow up on another platform first and stay weak, there will be a better chance of launching an imitation page with your brand name. If you request confirmation at this stage, observers will be pressured to approve the request.
Use the Insta Media Partner Support feature: This is an expensive step, but if you can afford it, there is no reason not to do it. Insta media partner support features include collaboration between digital agencies and advertisers and Instagram. To get the most out of this feature, you need to hire a reputable digital agency to represent you. The confirmation request will be sent by the agency to Instagram on your behalf. Instagram administrators usually take up to 48 hours to respond to these requests. If you submit the application alone, you will probably have to wait a long time to be notified by the Instagram team. However, even requests from digital agencies may be rejected by managers. So, again, these would mean that you have to spend for these processes.
Make friends on the Instagram team: It's easier said than done, but the truth is that if you know someone who works on Instagram, you have a much better chance of getting a verified account. There are several accounts on the Internet where people have paid their friends who are Instagram employees to get their approval. In recent years, however, many accounts have emerged that have launched an internal crackdown on Instagram to prevent employees from doing such favors to their friends. However, if you want to take advantage of the opportunity, you may still find someone inside who wants to verify your premium page.
Problem paying Instagram verification fee
While paying for digital agencies, advertisers and employees is definitely an option you can consider for an approved Insta account, there are still risks involved. The biggest one is that these companies and people do not offer any guarantee. Even if these agencies have big claims, there will be no paperwork. So, if you pay them and still do not have a verified account until it was originally announced by them, you will most likely not get your money back.
This is a huge financial risk given that you have to pay hundreds of dollars for these agencies to submit their application even in the first place. So, if you want to pay someone to have your Insta account verified on your behalf, consider all the possible risks and benefits before you withdraw your money. The ideal scenario would be something like this - when you spend your money, do not even think about it. So, in general, you need to save some money to do this stress-free process.
Result
So, we have almost reached the end of this article, and we hope you find it useful. In this summary, we just want to remind you that instead of following the blue tick, it is better to work on your brand and its social media aspect. You will find many theories and claims on the Internet, but they are all either hypotheses or myths. The truth is that Instagram policies prevent people from being told exactly what they are measuring when deciding whether or not to approve an account. So the truth is, no one really knows.
However, the tips and steps we've mentioned have been statistically effective for many Instagram users - many with less than 500 followers. So, do your best in your social media practices, and sooner or later, your account will be verified by observers.
Why am I looking to increase likes, followers, Instagram comments?
We all know that having more Instagram fans has many benefits for your Instagram account. When you have more fans, you want to get more likes, more comments and more views. This is really useful for people who are trying to make money using Instagram or being exposed to others.
Introducing Instagram tools
If you are looking for a way to like, follow, and comment on Instagram completely automatically and through a robot, go to this link (Instagram intelligent robot)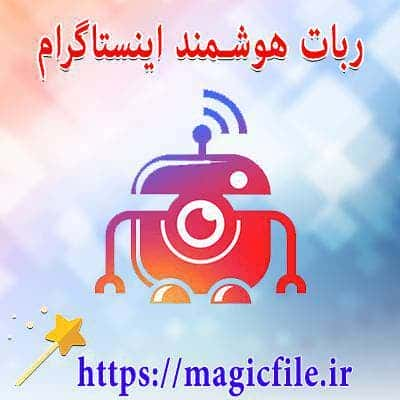 If you are looking to extract Instagram followers as an Excel file, go to this link (Extract Instagram followers)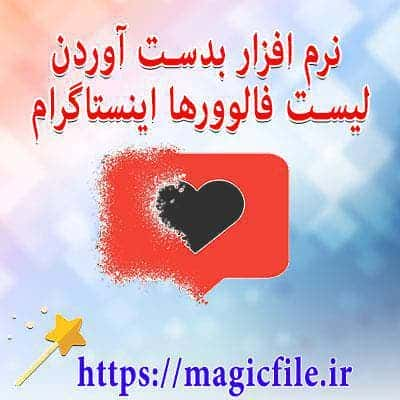 If you are looking for software that you want to unfollow those who have not followed you, go to this link (Anfaloo Instagram)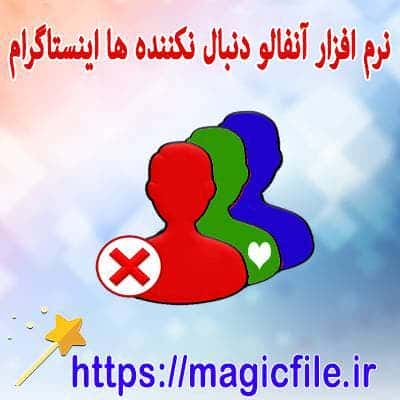 If you are looking for software to send mail via computer, go to this link (Send Instagram posts via PC)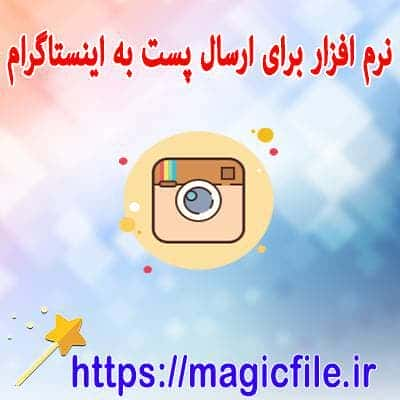 If you are looking for a robot to send your message directly to users via computer ID, go to this link (Robot sending message directly to Instagram)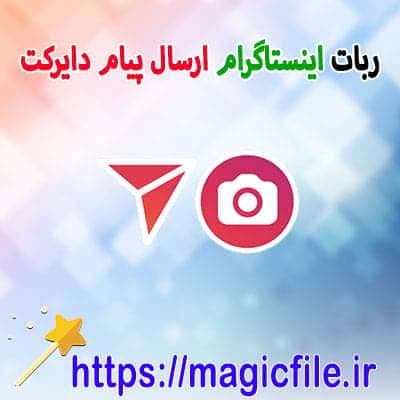 If you are looking for software to download the full Instagram page (Download full Instagram)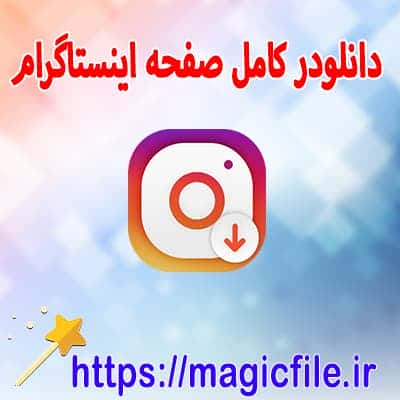 If you are looking for software to follow users through the list (Follow Instagram users through the list )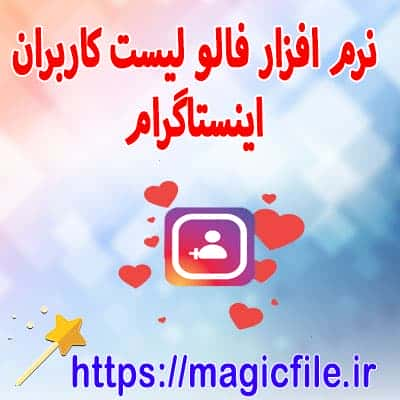 If you are looking for software to get all the comments, send it to Instagram (Extract the list of comments sent to Instagram posts )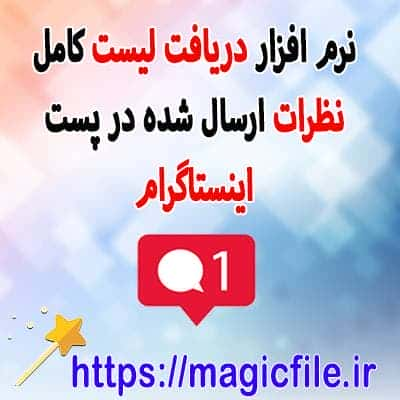 You will soon introduce a method that you will receive 200 free followers and 200 likes daily. If you have any comments, send them via the form below.